Home

/

Jonah And The Whale Sunday School Crossword Puzzles
Jonah And The Whale Sunday School Crossword Puzzles
By: Sharefaith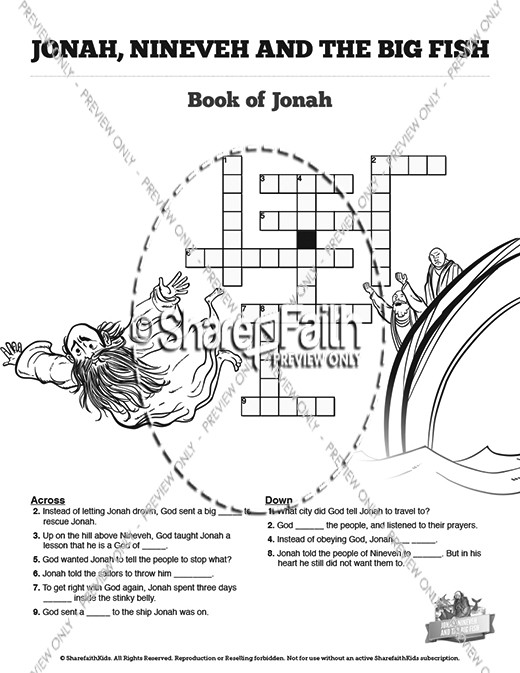 Description: This Jonah and the Whale Bible activity is not only fun, but an incredible learning tool as well. You are going to love watching your kids at they eagerly flip open their Bibles finding answers to questions about Jonah, Nineveh, Tarshish, and the great fish!
More From This Lesson: Jonah and the Whale Childrens Bible Lesson
This Sunday School lesson from Sharefaith Kids brings to life the classic Biblical story of Jonah and the Whale. While running from God, the prophet Jonah is thrown overboard and then swallowed up by a giant fish (some think it was a whale). This kids Bible lesson from the book of Jonah is a great reminder that God loves all people and we should too!