Home

/

Jonah 1 Swallowed Alive Sunday School Coloring Pages
Jonah 1 Swallowed Alive Sunday School Coloring Pages
By: Sharefaith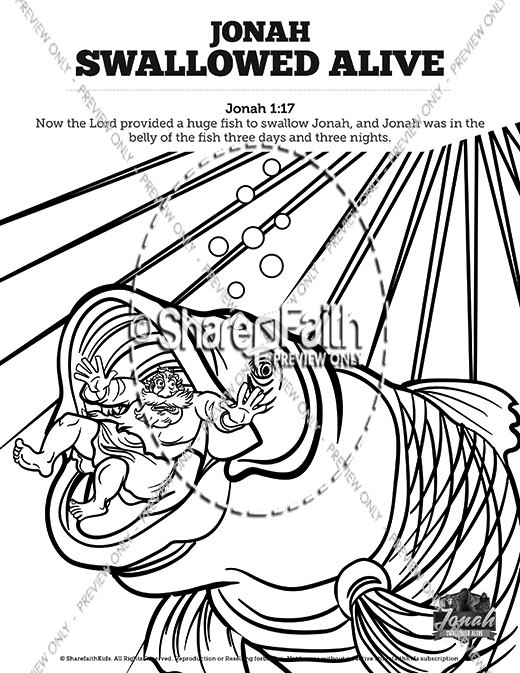 Description: Coloring Pages will always be a Sunday School classroom favorite! Go ahead and give your kids what they want with these hand-illustrated Jonah 1 Swallowed Alive kids Bible activities. BONUS: All Sharefaith Kids coloring pages now include interactive family devotionals!
More From This Lesson: Jonah 1 Swallowed Alive Bible Lesson
In this Jonah 1 kids Bible story, Jonah is commanded by God to deliver a message of repentance to the wicked city of Nineveh. But when Jonah refuses and boards a ship to Tarshish, God engulfs his ship with a terrifying storm. Ultimately Jonah is thrown overboard and swallowed alive by a giant fish! Inside this kids Bible lesson you'll find an exciting resource bundle that includes a beautiful Bible video, teaching slideshow, fun activities, an interactive family devotional, and volunteer-friendly curriculum. It's everything you need to teach Jonah 1 Swallowed Alive with confidence!