Home

/

John 8 Light Of The World Sunday School Crossword Puzzles
John 8 Light Of The World Sunday School Crossword Puzzles
By: Sharefaith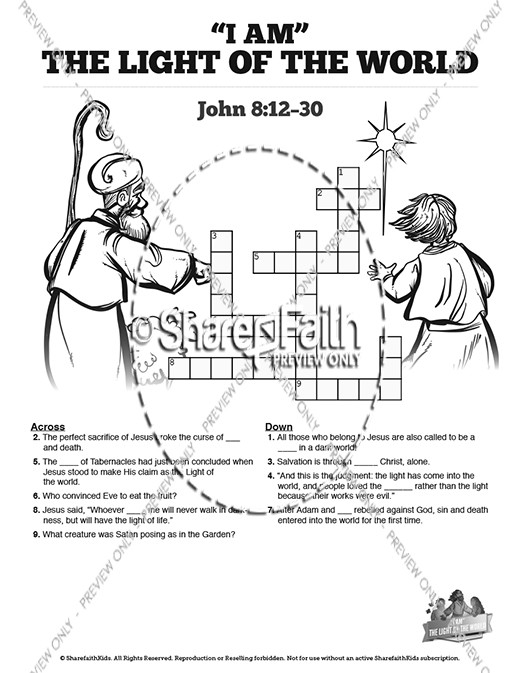 Description: An classroom ready activity that is both fun and an amazing teaching tool, this John 8 crossword will make a great addition to your upcoming light of the world Sunday School lesson. Featuring questions from John 8 this light of the world printable kids activity is a great way to get your children studying their Bibles!
More From This Lesson: John 8 Light of the World Kids Bible Lesson
This Sunday School lesson is part of the Sharefaith Kids lesson series: I AM, Seven Sayings Of Jesus. This Bible story for children centers on the incredible hope Jesus provides to a world lost in spiritual darkness. Jesus, the light of the world, shines in the darkness and the darkness cannot overcome him! An inspirational study that will fill your children with faith, this John 8 kids Bible lesson is fun, interactive and classroom ready.