Home

/

John 21 Peter Is Restored Sunday School Coloring Pages
John 21 Peter Is Restored Sunday School Coloring Pages
By: Sharefaith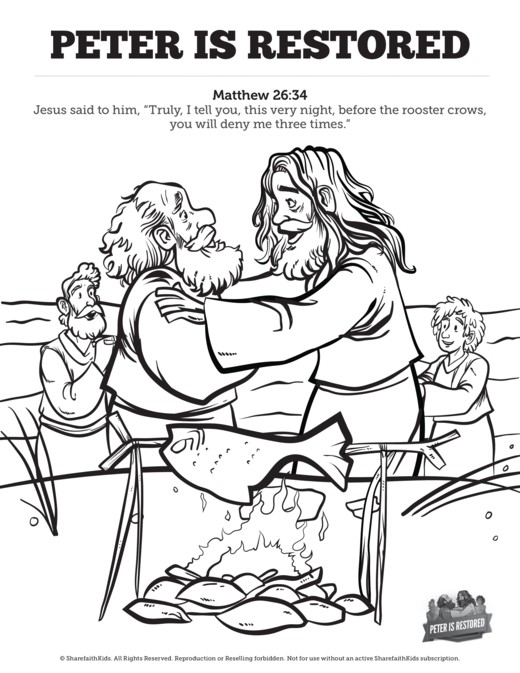 Description: Get ready to unleash the creativity of your kids with these wonderfully illustrated Peter is Restored coloring pages. A great complement to your John 21 Sunday School lesson, these activities are hand-illustrated and always a classroom favorite!
More From This Lesson: John 21 Peter Is Restored Sunday School Lesson
In the Peter is Restored Sunday School Lesson your class will discover the devoted and unconditional love of God. After Peter denied Jesus three times he retreated with the other disciples to go fishing. But on that fishing trip Peter and the disciples encounter something miraculous - the risen Christ! To his amazement, Peter is welcomed back by Jesus who restores Peter to his calling. This Sunday School lesson features a powerful kids Bible video, easy to use curriculum and a wealth of fun Sunday School activities. Use this lesson to remind your kids that God can use even our failures for good!