Home

/

John 20 The Empty Tomb Sunday School Crossword Puzzles
John 20 The Empty Tomb Sunday School Crossword Puzzles
By: Sharefaith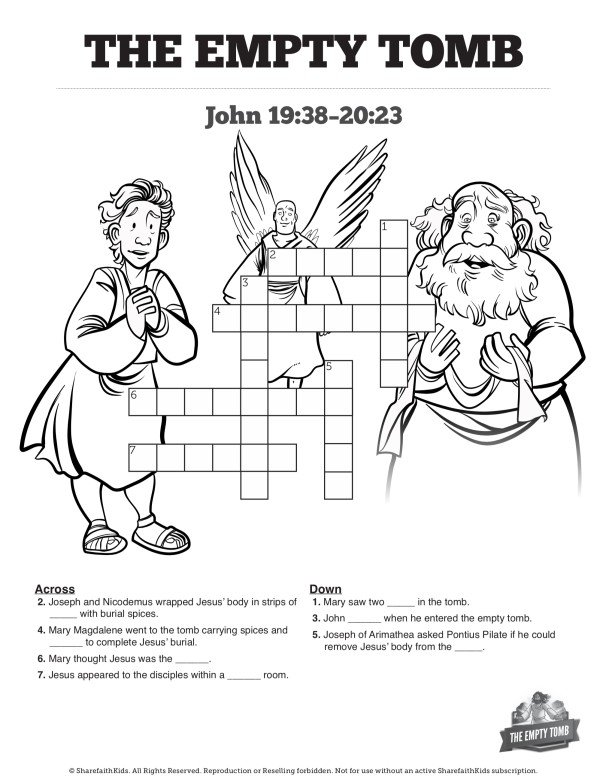 Description: This John 20 Crossword Puzzle will get your kids searching their Bibles! Filled with questions from The Empty Tomb Sunday School lesson this printable activity is a teachers dream come true!
More From This Lesson: John 20 The Empty Tomb Sunday School Lesson For Kids
In John 20, we read the incredible account of the empty tomb where the stone had been rolled away and the body of Jesus was missing. Use this lesson to teach your class about the greatest of all miracles: The resurrection of Jesus Christ from the grave! This Sunday School lesson comes with a suite of John 20 resources that includes a powerful Bible video, teaching slideshow, fun activities and volunteer-friendly curriculum. It's everything you need to teach the Easter story with confidence!