Home

/

John 20 The Empty Tomb Preschool Coloring Pages
John 20 The Empty Tomb Preschool Coloring Pages
By: Sharefaith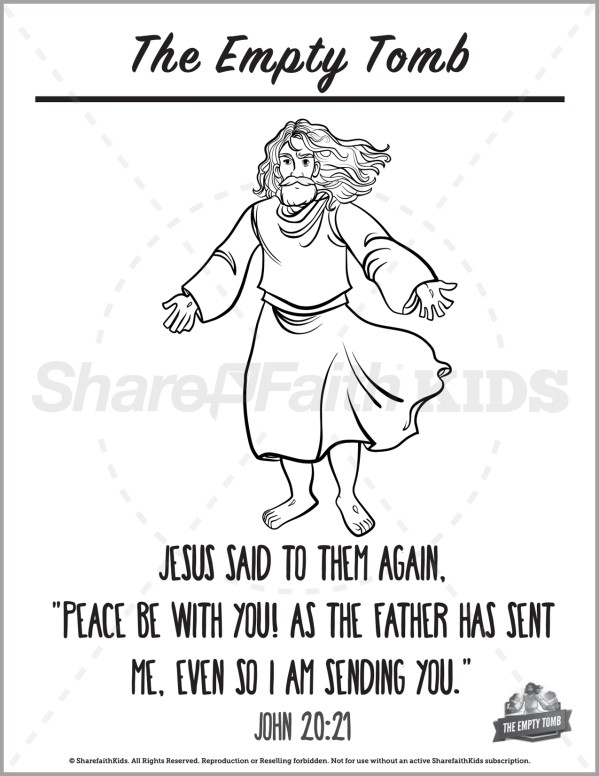 Description: Preschool and coloring pages, it's a combo that ranks up there with peanut butter and jelly. This John 20 activity page is going to be a hit for your upcoming Empty Tomb Preschool lesson.
More From This Lesson: John 20 The Empty Tomb Preschool Lesson
The John 20 Empty Tomb Preschool lesson is all about the greatest miracle in all of history. This lesson will teach children that when the disciples found Jesus' tomb, it felt like the saddest day ever. But their sadness turned to joy because the tomb was empty, and Jesus was alive! Inside this PreK Bible lesson you will find a beautiful Bible video, easy-to-use curriculum, and fun printable activities that include coloring pages, mazes, connect-the-dots, word picture match and more!