Home

/

John 15 I Am The Vine Sunday School Crossword Puzzles
John 15 I Am The Vine Sunday School Crossword Puzzles
By: Sharefaith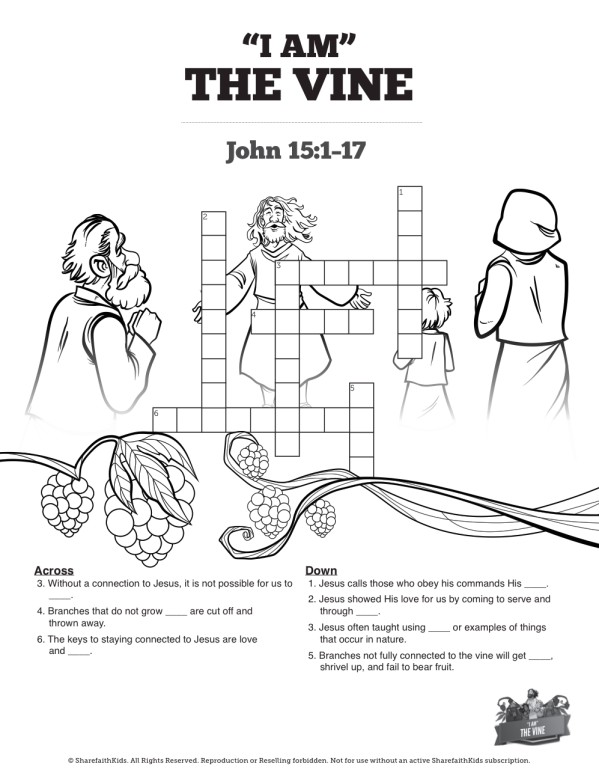 Description: This John 15 Crossword Puzzle will get your kids searching their Bibles! Filled with questions from the I am the Vine Sunday School lessons this printable activity is a teachers dream come true.
More From This Lesson: John 15 I Am The Vine Sunday School Lesson For Kids
This John 15 Sunday School lesson is part of the Sharefaith Kids lesson series - I AM, Seven Sayings of Jesus. In this lesson Jesus will use the imagery of a vine and branches to help us picture what a flourishing relationship with God looks like. Centering on themes of connection, growth and fruitfulness this lesson will inspire your children to draw close to God with their whole heart! This Sunday School lesson has everything you need to confidently teach your class John 15 including a captivating Bible video, teaching slideshow, interactive and volunteer-friendly curriculum.