Home

/

John 14 The Way the Truth and the Life Sunday School Crossword Puzzles
John 14 The Way the Truth and the Life Sunday School Crossword Puzzles
By: Sharefaith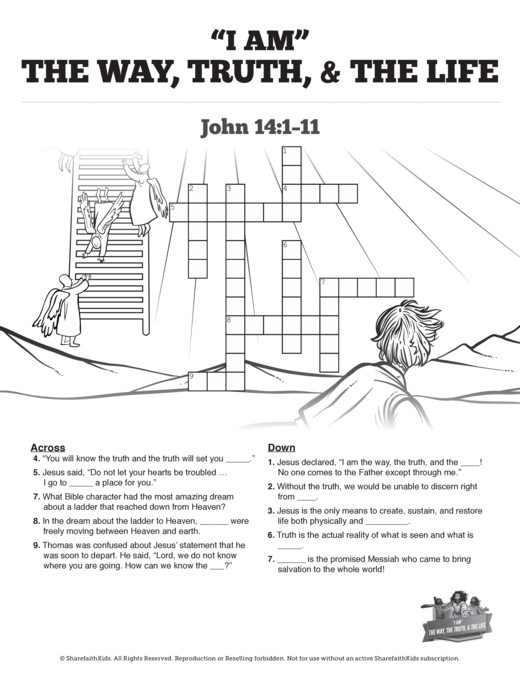 Description: A fun activity and a great learning tool, this John 14 Sunday School Crossword Puzzle has it all. You'll love watching your class search their Bibles as they find all the answers. Entertaining and educational this Kids Bible Resource is perfect for your upcoming lesson on Jesus - the way, the truth, and the life.
More From This Lesson: John 14 The Way the Truth and the Life Kids Bible Lesson
This Sunday School lesson is part of the Sharefaith Kids lesson series - I AM, Seven Sayings of Jesus. Long before the birth of Jesus a man named Jacob had an amazing dream of a ladder stretching from heaven to earth. In this lesson we discover that Jesus is the fulfillment of this dream! Through the sacrifice of his own life Jesus became our way to spend eternity with God in heaven. This encouraging lesson will remind your children of the great hope they have in Christ. All lesson resources are classroom ready and feature - Bible story video, lesson slideshow, printable activities, curriculum and so much more.