Home

/

John 10 The Good Shepherd Sunday School Crossword Puzzles
John 10 The Good Shepherd Sunday School Crossword Puzzles
By: Sharefaith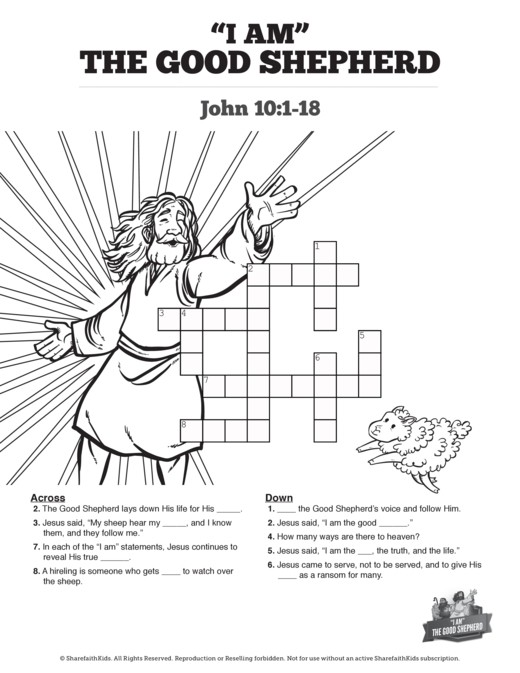 Description: These The Good Shepherd crossword puzzles are not only beautifully designed, but an incredible learning tool as well! You'll love watching your kids search their Bibles for answers and discover just how fun Sunday School can be.
More From This Lesson: John 10 The Good Shepherd Kids Bible Lesson
This Sunday School lesson is part of the Sharefaith Kids lesson series: I AM, Seven Sayings of Jesus. Your kids are going to love this inspirational kids Bible lesson presenting the amazing, sacrificial love found only in Christ. Using the imagery of a shepherd and his sheep, Jesus declares that he, like a loving shepherd, will lay down his life to save those who follow him. This lesson will stir your children to praise and worship - it is not to be missed! Lesson resources are classroom-ready and include: Bible video, lesson slideshow, printable activities, curriculum, Bible games and so much more!