Home

/

Jesus Heals The Sick Sunday School Crossword Puzzles
Jesus Heals The Sick Sunday School Crossword Puzzles
By: Sharefaith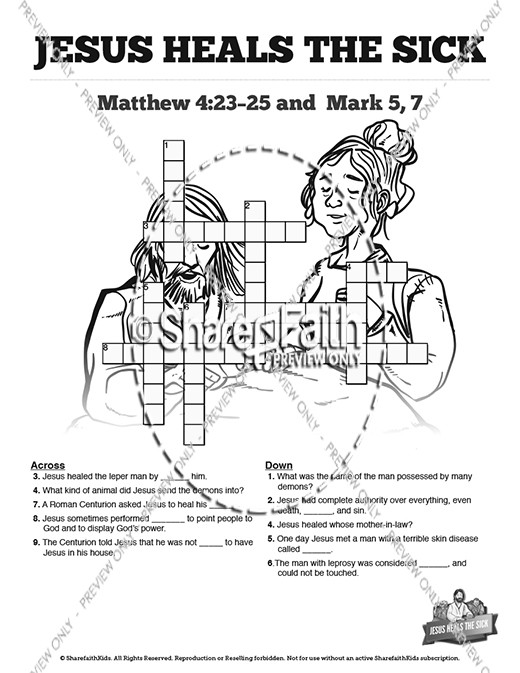 Description: These Jesus heals the sick Sunday school crossword puzzles are not only fun for your kids but an amazing teaching resource as well. Filled with creative questions from Matthew 4:23-25, Mark 5 and Mark 7 this printable activity page is guaranteed to help the content of your Jesus heals Sunday school lesson stick!
More From This Lesson: Jesus Heals the Sick Kids Bible Lesson
This Sunday School lesson from Sharefaith Kids brings to life the earthly ministry of Jesus as he performed signs, wonders and healed the sick. Drawing from Matthew 4, Mark 5 and Mark 7 this kids Bible lesson shows the great hope Jesus provides to all who find themselves in need. Jesus is our great savior and healer!