Preschool Letter Coloring
Home

/

Genesis 11 Tower of Babel Preschool Letter Coloring
Genesis 11 Tower of Babel Preschool Letter Coloring
By: Sharefaith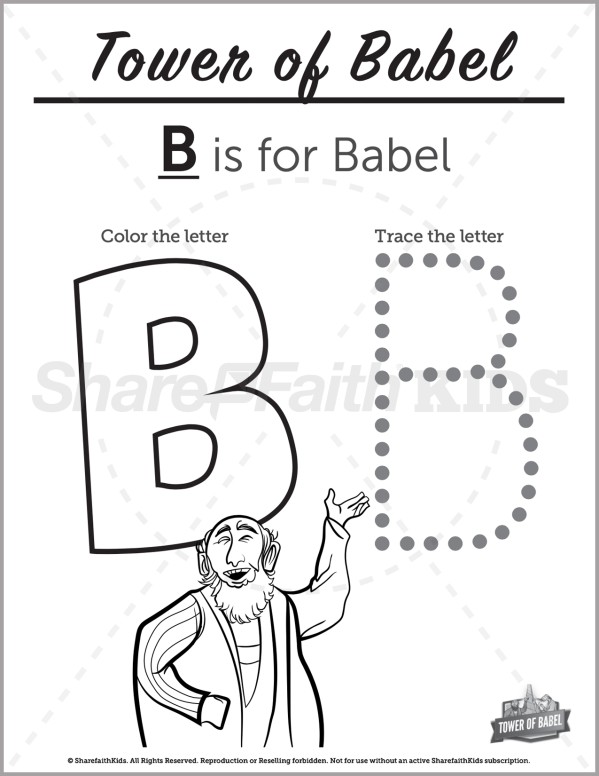 Description: In this Tower of Babel activity page, we'll take a key letter from each lesson for your kids to learn about and color. Just one more way to help your Genesis 11 PreK lesson stick!
More From This Lesson: Genesis 11 Tower of Babel Preschool Lesson
The Genesis 11 Tower of Babel Preschool lesson is all about us about a disobedient world that tried to build a giant tower to heaven. This lesson will teach your class about the story of the tower of Babel and how we cannot do things on our own. To be successful in life, we must depend on God and His strength. Inside this PreK Bible lesson you'll find a beautiful Bible video, easy-to-use curriculum, and fun printable activities that include coloring pages, mazes, connect-the-dots, word picture match and more!