Preschool Letter Coloring
Home

/

Genesis 10 Noahs Ark Preschool Letter Coloring
Genesis 10 Noahs Ark Preschool Letter Coloring
By: Sharefaith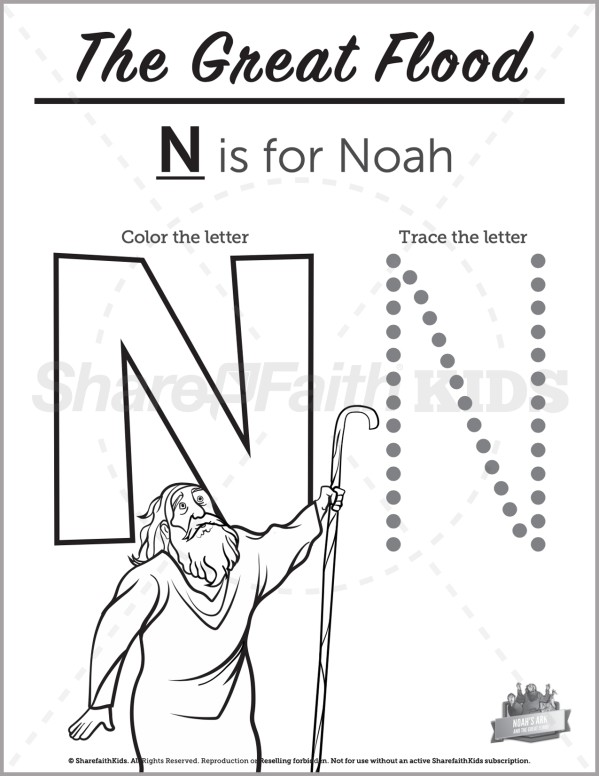 Description: In this Noahs Ark activity page, we'll take a key letter from each lesson for your kids to learn about and color. Just one more way to help your Genesis 10 PreK lesson stick!
More From This Lesson: Genesis 10 Noahs Ark Preschool Lesson
The Genesis 10 Noahs Ark Preschool lesson teaches us about a giant flood and a boat full of animals. This lesson will teach your class about the story of Noah and the ark he built by following God's instructions. In this story, they will learn that it's important to obey in everything they do! Inside this PreK Bible lesson you'll find a beautiful Bible video, easy-to-use curriculum, and fun printable activities that include coloring pages, mazes, connect-the-dots, word picture match and more!