Home

/

Exodus 3 Moses and the Burning Bush Sunday School Crossword Puzzles
Exodus 3 Moses and the Burning Bush Sunday School Crossword Puzzles
By: Sharefaith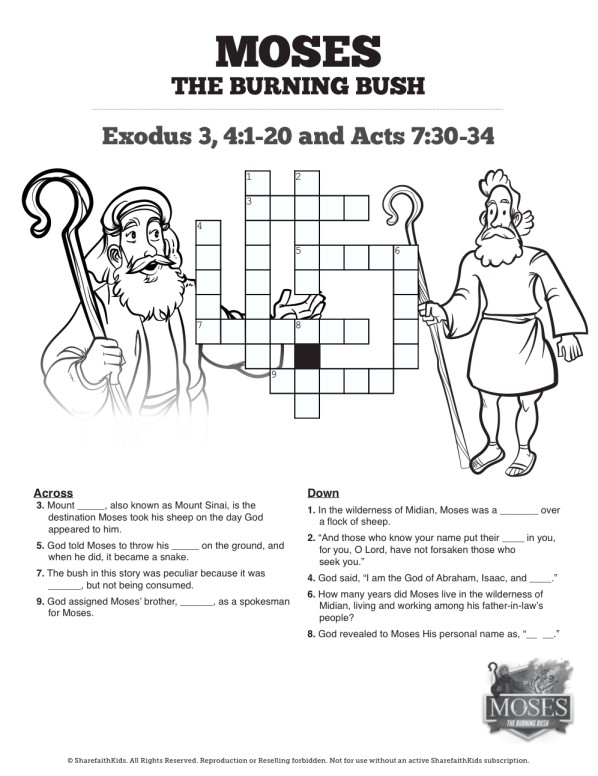 Description: See if your kids can find every Sunday School word hidden in this fun Bible Word Search Puzzle. Filled with key concepts from Exodus 3 this Bible activity is an awesome teaching tool for your Sunday School lesson on Moses and the Burning Bush.
More From This Lesson: Exodus 3 Moses and the Burning Bush
This Exodus 3 Sunday School lesson brings to life the story of Moses meeting with God at a burning bush. After this encounter Moses, and the rest of the world, would never be the same! Inside you will discover an inspiring kids Bible story that features a stunning lesson video, fun activities, volunteer-friendly curriculum and so much more! Bring your kids a Sunday School lesson they will never forget with Moses and the burning bush.