Home

/

Ephesians 6 The Armor of God Sunday School Crossword Puzzles
Ephesians 6 The Armor of God Sunday School Crossword Puzzles
By: Sharefaith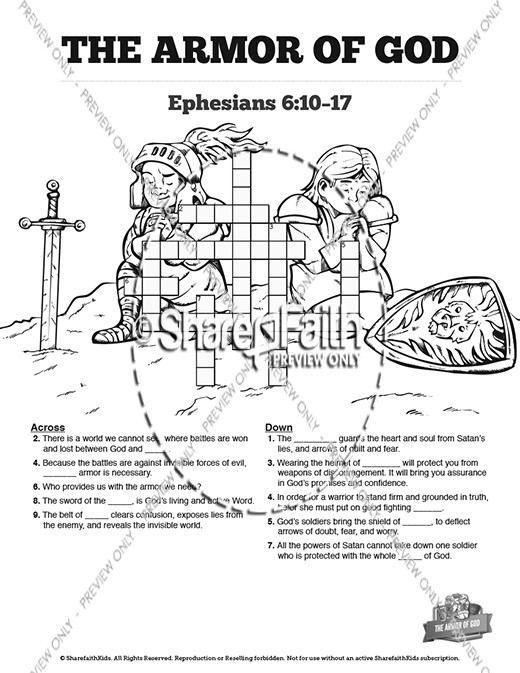 Description: Packed with questions about the belt of truth, breastplate of righteousness, gospel shoes, shield of faith, helmet of salvation, and sword of the Spirit you're going to love this Armor of God activity. Beautifully designed and a ton of fun this crossword puzzle is perfect for your upcoming Ephesians 6 Sunday school lesson.
More From This Lesson: Ephesians 6 The Armor of God Bible lessons
This Sunday School lesson from Sharefaith Kids centers of the writings of the Apostle Paul regarding spiritual warfare. Though there is a spiritual battle all around, Paul tells the believer not to fear. In Christ we have been given the full armor of God, more than able help us stand fast against our enemy!