Home

/

Daniel And The Lions Den Sunday School Crossword Puzzles
Daniel And The Lions Den Sunday School Crossword Puzzles
By: Sharefaith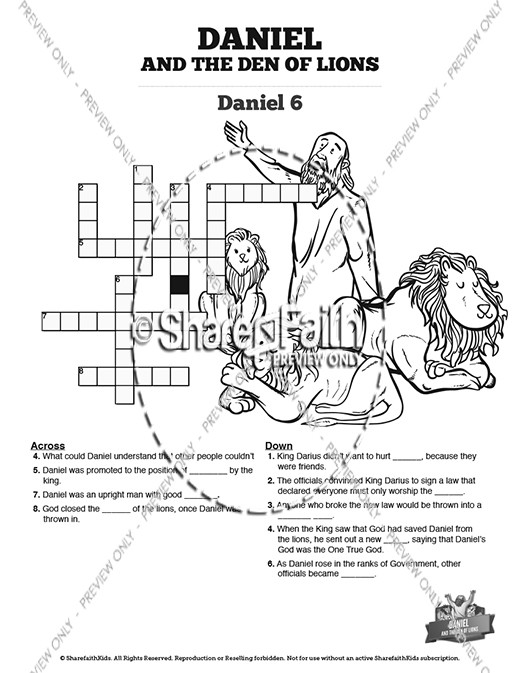 Description: You're going to love watching your kids flip through their Bibles as they try to solve this Daniel and lions den Bible activity. Filled with creative questions from Daniel 6 this crossword puzzle is not only fun but an incredible learning tool as well. If your looking for a fun addition to your upcoming Daniel and the lions den Sunday school lesson then look no further!
More From This Lesson: Daniel and the Lions Den Bible Lessons for Kids
This Sunday School lesson from Sharefaith Kids brings to life the classic story of Daniel and the Lions Den. Having risen to prominence before King Darius, Daniel is betrayed by royal officials and thrown into a den of lions. The next morning King Darius is overjoyed to find Daniel alive. God, who is mighty to save, sent an angel to shut the mouths of the lions!