Home

/

Daniel And The Lions Den Sunday School Coloring Pages
Daniel And The Lions Den Sunday School Coloring Pages
By: Sharefaith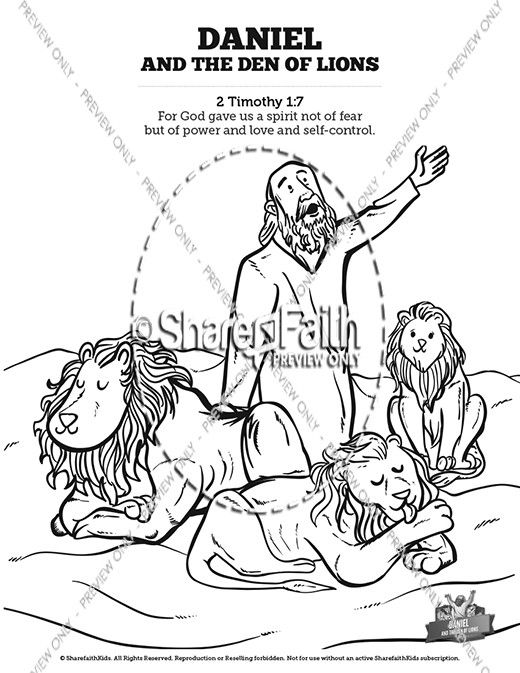 Description: These high quality coloring pages are a great way for your kids to creatively interact with your upcoming Daniel and the lions den Sunday school lesson. Hand drawn and packed with detail these Daniel and the lions den Bible activity pages are second to none.
More From This Lesson: Daniel and the Lions Den Bible Lessons for Kids
This Sunday School lesson from Sharefaith Kids brings to life the classic story of Daniel and the Lions Den. Having risen to prominence before King Darius, Daniel is betrayed by royal officials and thrown into a den of lions. The next morning King Darius is overjoyed to find Daniel alive. God, who is mighty to save, sent an angel to shut the mouths of the lions!