Home

/

Daniel 3 The Furnace of Fire Bible Word Search Puzzles
Daniel 3 The Furnace of Fire Bible Word Search Puzzles
By: Sharefaith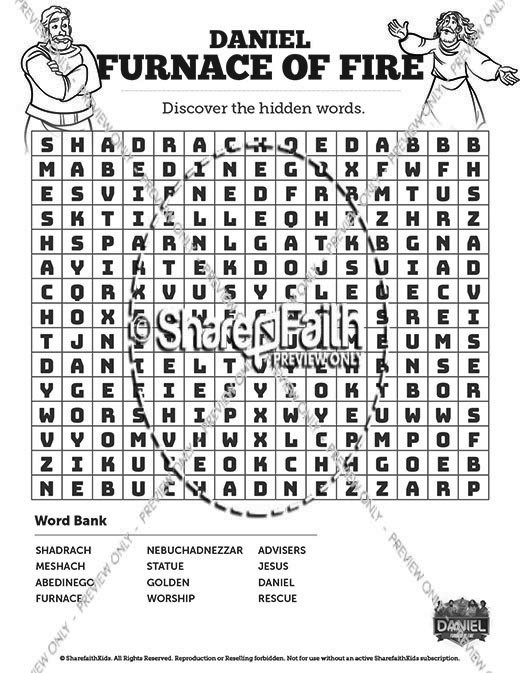 Description: If your kids like solving puzzles then they are going to love this Daniel 3 Bible Activity. Filled with big ideas and key terms from the Furnace of Fire Sunday School lesson, this Bible Word Search Puzzle is a must have kids resource!
More From This Lesson: Daniel 3 The Furnace of Fire Sunday School Lesson For Kids
The Daniel 3 Fiery Fiery Furnace is an incredible story of courage, faith, and God's mighty miracle-working power. After King Nebuchadnezzar commanded everyone in Babylon to bow down before his golden statue 3 young men named Shadrach, Meshach and Abednego refused. Their choices seamed like certain death but God miraculously met them in the fire! Inside this kids Bible lesson you'll find an exciting resource bundle that includes a beautiful Bible video, teaching slideshow, fun activities, an interactive family devotional and volunteer-friendly curriculum. It's everything you need to teach with confidence!