Home

/

Daniel 3 The Fiery Furnace Preschool Mazes
Daniel 3 The Fiery Furnace Preschool Mazes
By: Sharefaith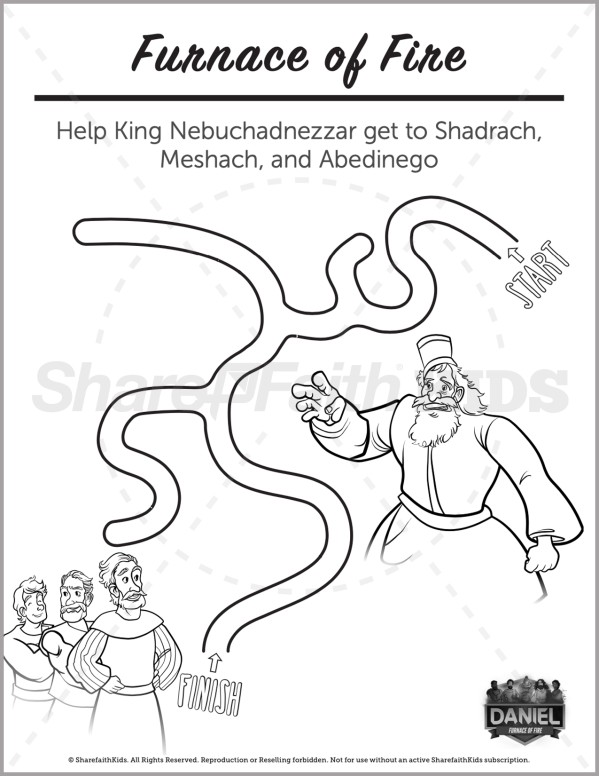 Description: This Daniel 3 The Fiery Furnace maze is fun with just a hint of challenge. Your preschoolers are going to love them!
More From This Lesson: Daniel 3 The Fiery Furnace Preschool Lesson
The Daniel 3 The Fiery Furnace Preschool lesson tells the classic Bible story of Shadrach, Meshach and Abednego in the Fiery furnace. After refusing to worship a statue of the Babylonian king Nebuchadnezzar, three Hebrew boys are thrown into a red hot fiery furnace. But amazingly God delivers them unharmed! Inside this PreK Bible lesson you'll find a beautiful Bible video, easy-to-use curriculum, and fun printable activities that include coloring pages, mazes, connect-the-dots, word picture match and more!