Home

/

Book of Nehemiah Sunday School Curriculum
Book of Nehemiah Sunday School Curriculum
By: Sharefaith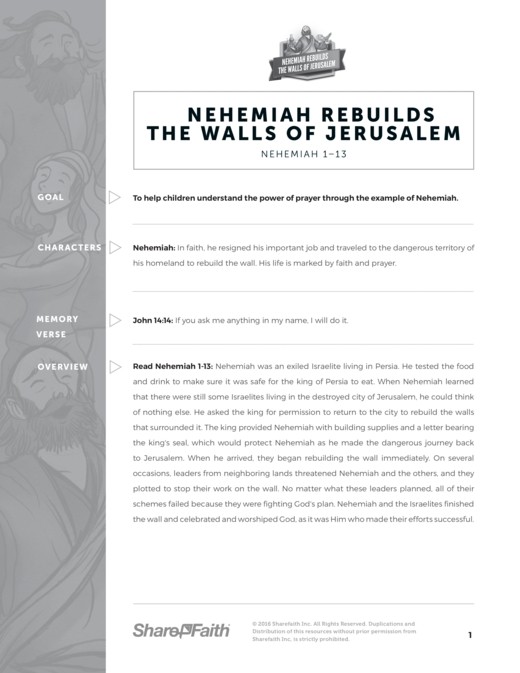 Description: The Book of Nehemiah Sunday School Curriculum empowers you to confidently teach an inspiring Sunday School lesson to your kids. This must-have teaching resource is packed with content that includes key teaching points, activities, Q&A discussions, closing prayer and so much more!
More From This Lesson: Book of Nehemiah Childrens Bible Lesson
This Sunday School lesson from Sharefaith Kids brings to life the incredible leadership of Nehemiah. Jerusalem had a temple but neglected walls left her vulnerable to attack. Nehemiah, with fervent prayer and bold leadership, inspired a city-wide rebuilding effort. Led by God, the Hebrews finished rebuilding the walls in weeks and overcame their enemies!