Home

/

Book of Nehemiah Sunday School Crossword Puzzles
Book of Nehemiah Sunday School Crossword Puzzles
By: Sharefaith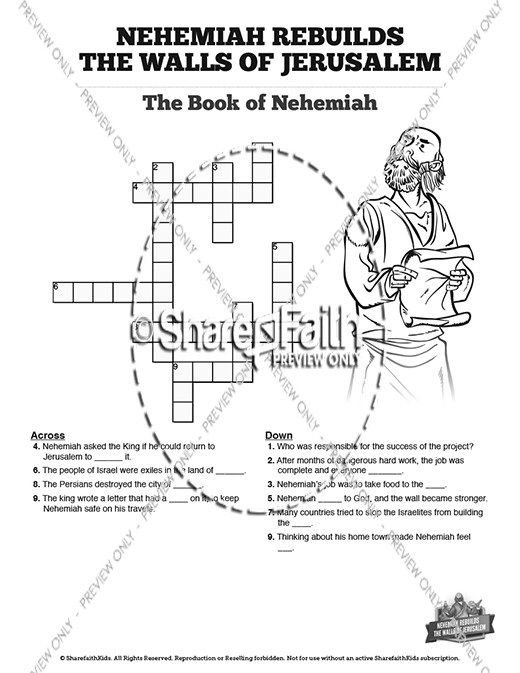 Description: The book of Nehemiah is packed full of colorful characters like Ezra, Sanballat and Tobiah. Make sure your kids remember them all with this fantastic Sunday school crossword puzzle. With fun Bible based questions you're going to love watching your children open the scriptures as they search for answers!
More From This Lesson: Book of Nehemiah Childrens Bible Lesson
This Sunday School lesson from Sharefaith Kids brings to life the incredible leadership of Nehemiah. Jerusalem had a temple but neglected walls left her vulnerable to attack. Nehemiah, with fervent prayer and bold leadership, inspired a city-wide rebuilding effort. Led by God, the Hebrews finished rebuilding the walls in weeks and overcame their enemies!