Home

/

Acts 3 Peter Heals the Lame Man Sunday School Crossword Puzzles
Acts 3 Peter Heals the Lame Man Sunday School Crossword Puzzles
By: Sharefaith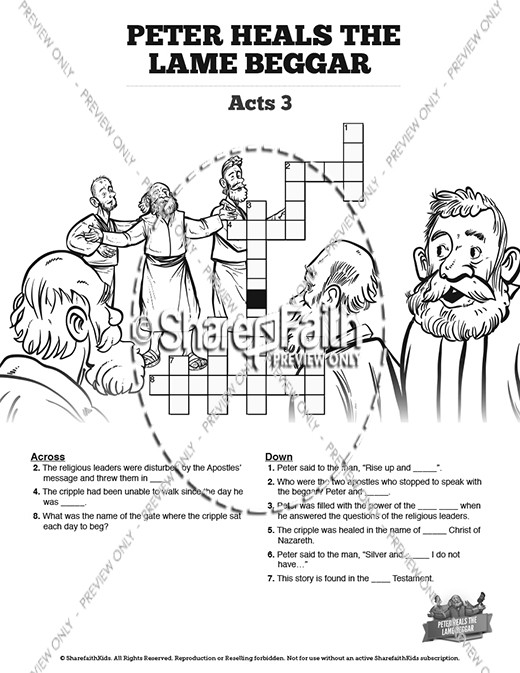 Description: Peter heals the lame man is a powerful story filled with life changing truth. Help your kids dive deeper into this lesson with this Sunday school crossword puzzle. Filled with lesson related questions you're going to love watching your kids search Acts 3 to solve this printable activity page.
More From This Lesson: Acts 3 Peter Heals the Lame Man
This Sunday School lesson from Sharefaith Kids features a powerful story of faith, hope and love. As recorded in Acts 3, when a poor beggar lame from birth crosses paths with Peter and John he finds they have no money to give. Instead of money Peter and John give him something far better, healing in the name of Jesus Christ!