Home

/

Acts 3 Peter Heals Sunday School Curriculum
Acts 3 Peter Heals Sunday School Curriculum
By: Sharefaith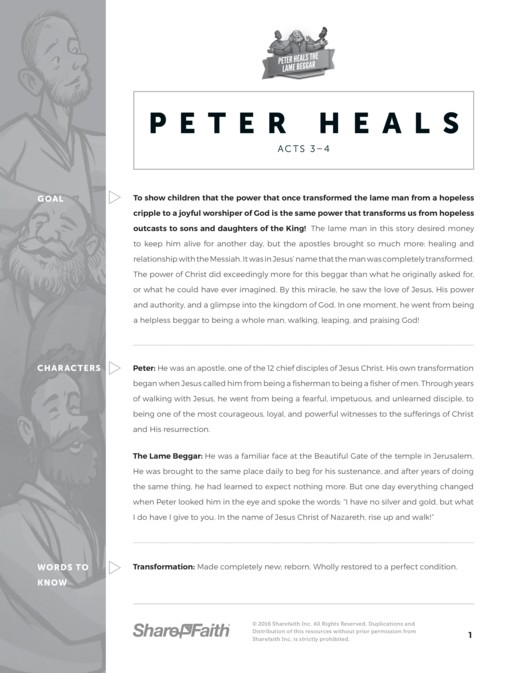 Description: Acts 3 Peter Heals Sunday School Curriculum empowers you to confidently teach an inspiring Sunday School lesson to your kids. This must-have teaching resource is packed with content that includes key teaching points, activities, Q&A discussions, closing prayer and so much more!
More From This Lesson: Acts 3 Peter Heals the Lame Man
This Sunday School lesson from Sharefaith Kids features a powerful story of faith, hope and love. As recorded in Acts 3, when a poor beggar lame from birth crosses paths with Peter and John he finds they have no money to give. Instead of money Peter and John give him something far better, healing in the name of Jesus Christ!