Home

/

Acts 28 Adventures in Malta Sunday School Crossword Puzzles
Acts 28 Adventures in Malta Sunday School Crossword Puzzles
By: Sharefaith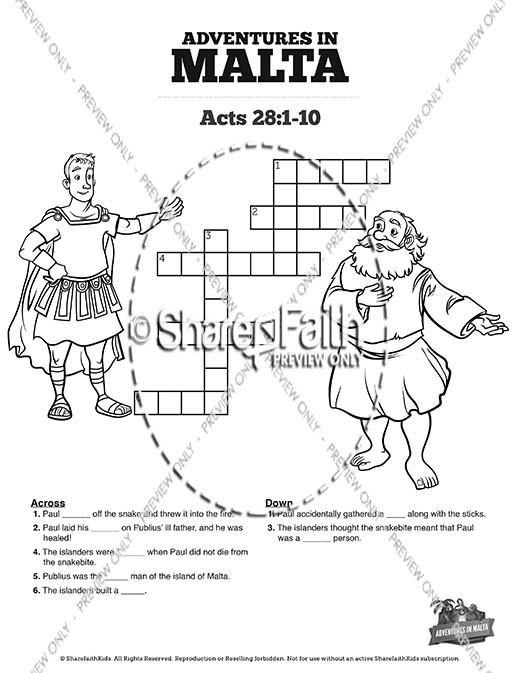 Description: This Acts 28 Crossword Puzzle will get your kids searching their Bibles! Filled with questions from the Adventures in Malta Sunday School lesson this printable activity is a dream come true for any teacher!
More From This Lesson: Acts 28 Adventures in Malta Sunday School Lesson For Kids
The Acts 28 Adventures in Malta Sunday School Lesson is both inspiring and adventure packed! After their perilous shipwreck, Paul and the rest of passengers made their way ashore on the island of Malta. After being greeted by the local inhabitants, Paul decided to help build a fire. Unfortunately, Paul was bitten by a venomous snake while throwing sticks on the fire! As everyone watched to see what would happen, Paul used the opportunity to share the good news of God. Inside this kids Bible lesson you'll find an exciting resource bundle that includes a beautiful Bible video, teaching slideshow, fun activities, an interactive family devotional and volunteer-friendly curriculum.