Home

/

Acts 27 Shipwreck Preschool Coloring Pages
Acts 27 Shipwreck Preschool Coloring Pages
By: Sharefaith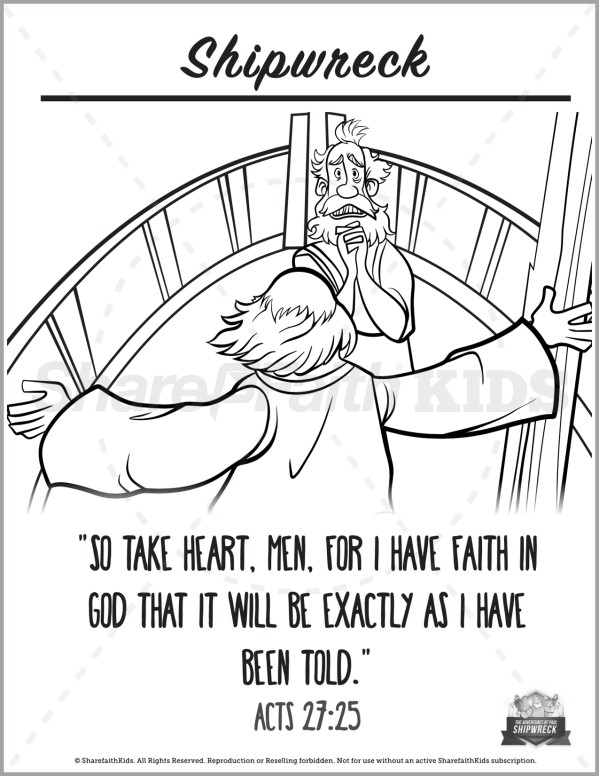 Description: Preschool and coloring pages, it's a combo that ranks up there with peanut butter and jelly. This Acts 27 activity page is going to be a hit for your upcoming Shipwreck Preschool lesson.
More From This Lesson: Acts 27 Shipwreck Preschool Lesson
The Acts 27 Shipwreck Preschool lesson tells of Paul's exciting voyage from Caesarea to Rome. In the midst of his journey a fierce winter storm threatened to destroy his ship and take the lives of everyone on board. But Paul never lost his faith in God's promise, and he inspired everyone aboard to take courage. Not even a shipwreck could stop the mission God had given Paul! Inside this PreK Bible lesson you'll find a beautiful Bible video, easy-to-use curriculum, and fun printable activities that include coloring pages, mazes, connect-the-dots, word picture match and more!