Preschool Letter Coloring
Home

/

Acts 2 The Ascension and Pentecost Preschool Letter Coloring
Acts 2 The Ascension and Pentecost Preschool Letter Coloring
By: Sharefaith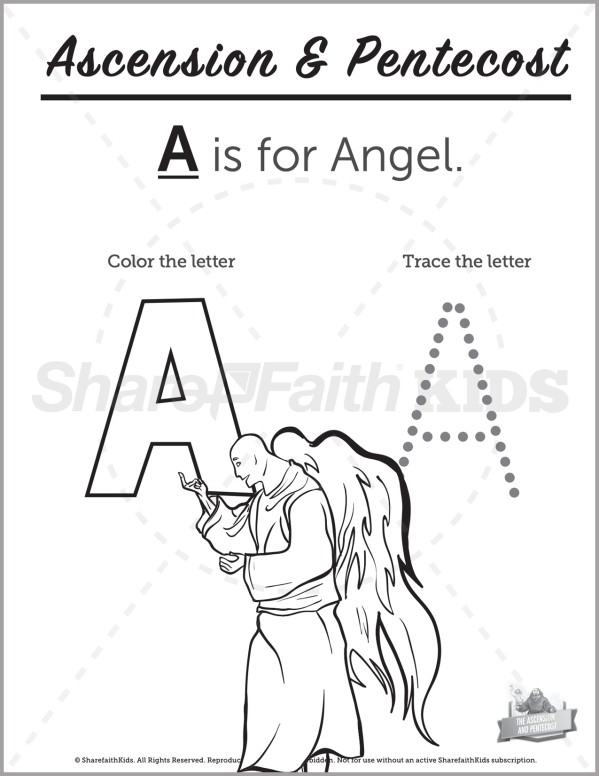 Description: In this The Ascension and Pentecost activity page, we'll take a key letter from each lesson for your kids to learn about and color. Just one more way to help your Acts 2 PreK lesson stick!
More From This Lesson: Acts 2 The Ascension and Pentecost Preschool Lesson
The Acts 2 The Ascension and Pentecost Preschool lesson tells of how following Jesus' ascension into heaven (Luke 24:50-53) the Holy Spirit came and the church was born. As recorded in Acts 2, the day of Pentecost resulted in the conversion of thousands of sinners as the Apostle Peter boldly preached the Gospel. Inside this PreK Bible lesson you'll find a beautiful Bible video, easy-to-use curriculum, and fun printable activities that include coloring pages, mazes, connect-the-dots, word picture match and more!