Home

/

Acts 16 Prison Break Spot the Differences
Acts 16 Prison Break Spot the Differences
By: Sharefaith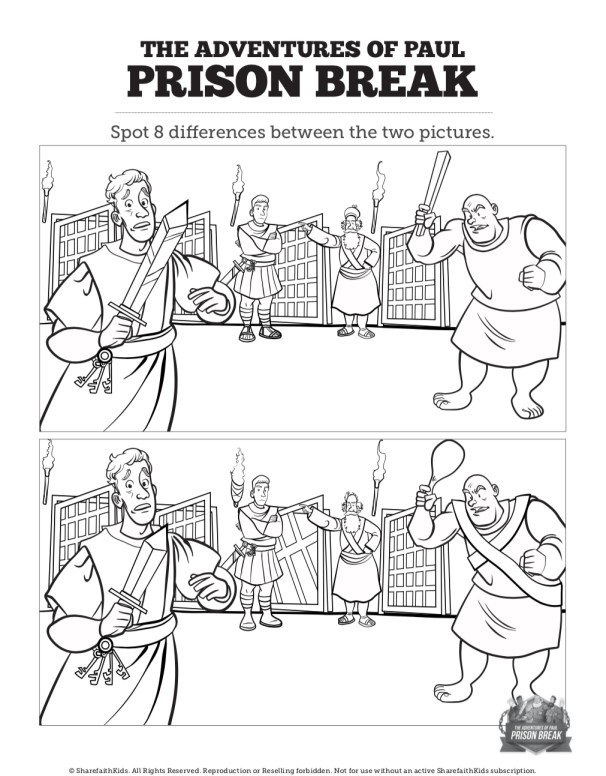 Description: Can you spot the difference? Is there a difference? Packed with silly fun, this Prison Break Sunday School activity is a fun-filled resources that is perfect for your upcoming Kids Bible Lesson on Acts 16.
More From This Lesson: Acts 16 Prison Break Sunday School Lesson For Kids
In Acts 16 we follow the exciting adventures of Paul and Silas in the city of Philippi. While they taught about Jesus, Paul and Silas healed a girl possessed by an evil spirit. Her owners were outraged and had Paul and Silas thrown in prison, but this only set the stage for one of the greatest Prison Breaks of all time! The Prison Break Sunday School lesson comes with an exciting resource bundle that includes a beautiful Bible video, teaching slideshow, fun activities and volunteer-friendly curriculum. It's everything you need to teach the story of Acts 16 with confidence!