Home

/

40 Years in the Wilderness Sunday School Curriculum
40 Years in the Wilderness Sunday School Curriculum
By: Sharefaith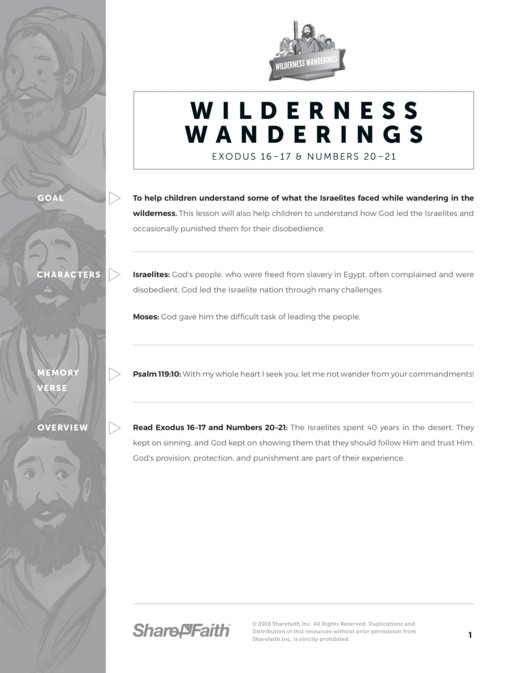 Description: The 40 Years in the Wilderness Sunday School Curriculum empowers you to confidently teach an inspiring Sunday School lesson to your kids. This must-have teaching resource is packed with content that includes key teaching points, activities, Q&A discussions, closing prayer and so much more!
More From This Lesson: 40 Years in the Wilderness Bible lessons
This Sunday School lesson from Sharefaith Kids brings to life a difficult chapter in the history of the Hebrews. After their miraculous exodus from Egypt the Israelites disobeyed God. As a result the Isrealites spent 40 wandering in the wilderness. But God mercifully cared for his people during this time providing water from a rock and manna from heaven!