Home

/

40 Years In The Wilderness Sunday School Coloring Pages
40 Years In The Wilderness Sunday School Coloring Pages
By: Sharefaith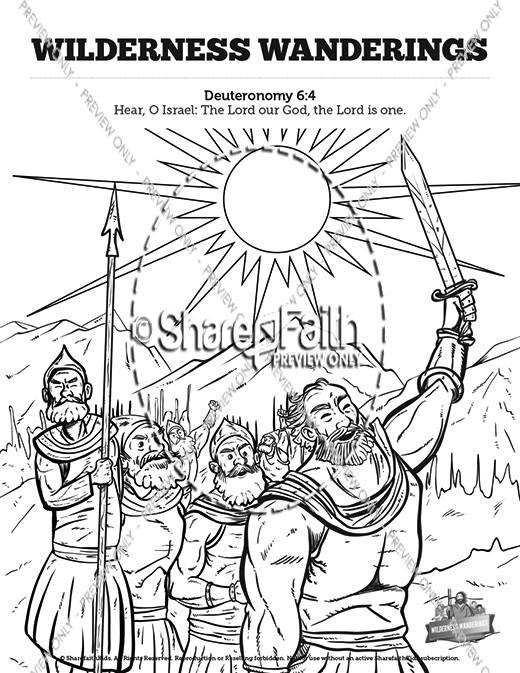 Description: These amazing Sunday school coloring pages are hand drawn with illustrations from the Israelite's 40 years in the wilderness kids Bible lesson. These beautiful and detailed illustrations are a perfect complement to your 40 years in the wilderness Sunday School teaching.
More From This Lesson: 40 Years in the Wilderness Bible lessons
This Sunday School lesson from Sharefaith Kids brings to life a difficult chapter in the history of the Hebrews. After their miraculous exodus from Egypt the Israelites disobeyed God. As a result the Isrealites spent 40 wandering in the wilderness. But God mercifully cared for his people during this time providing water from a rock and manna from heaven!