Home

/

2 Kings 5 Naaman the Leper Sunday School Curriculum
2 Kings 5 Naaman the Leper Sunday School Curriculum
By: Sharefaith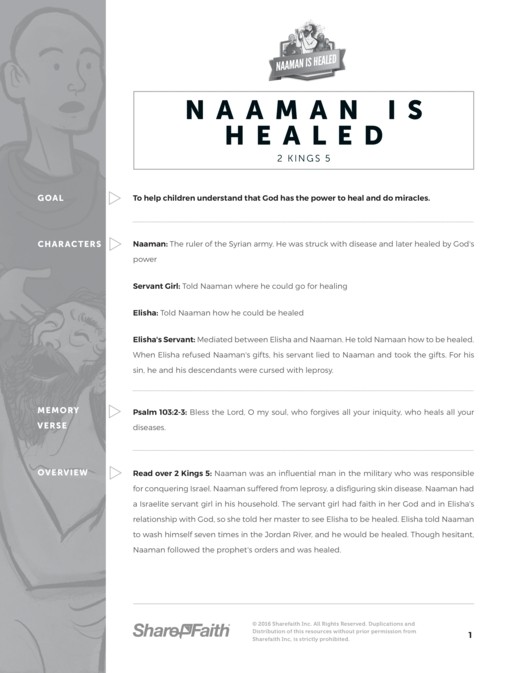 Description: The 2 Kings 5 Naaman the Leper Sunday School Curriculum empowers you to confidently teach an inspiring Sunday School lesson to your kids. This must-have teaching resource is packed with content that includes key teaching points, activities, Q&A discussions, closing prayer and so much more!
More From This Lesson: 2 Kings 5 Naaman the Leper Bible Lessons for Kids
This Sunday School lesson from Sharefaith Kids centers on a Syrian commander named Naaman who suffered the disease of leprosy. After obediently following the instructions of Elijah the Prophet, Naaman was healed washing in the Jordan River three times. This kids Bible lesson from 2 Kings 5 is a powerful picture of our salvation from sin by the blood of Jesus Christ.