Home

/

2 Kings 2 Elijah Taken to Heaven Sunday School Crossword Puzzles
2 Kings 2 Elijah Taken to Heaven Sunday School Crossword Puzzles
By: Sharefaith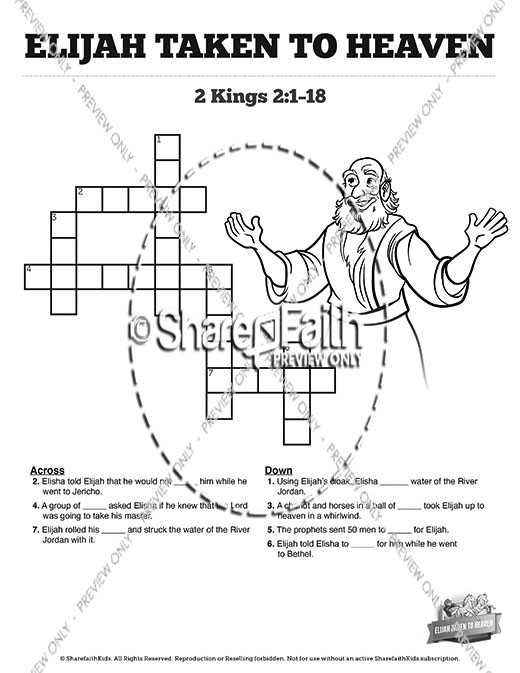 Description: This 2 Kings 2 Elijah Taken to Heaven Crossword Puzzle will get your kids searching their Bibles! Filled with questions from the Elijah Taken to Heaven Sunday School lesson this printable activity is a dream come true for any teacher!
More From This Lesson: 2 Kings 2 Elijah Taken to Heaven
In this 2 Kings 2 kids Bible story, Elijah and his disciple Elisha walked along the bank of the Jordan river. Suddenly a chariot pulled by two horses engulfed in a ball of fire appeared and took Elijah up to Heaven in a whirlwind. Elisha picked up Elijah's cloak, and took up the mantle of his great mentor. Inside this kids Bible lesson you'll find an exciting resource bundle that includes a beautiful Bible video, teaching slideshow, fun activities, an interactive family devotional, and volunteer-friendly curriculum. It's everything you need to teach 2 Kings 2 Elijah Taken to Heaven with confidence!