Home

/

2 Chronicles 20 Give Thanks to the Lord Sunday School Crossword Puzzles
2 Chronicles 20 Give Thanks to the Lord Sunday School Crossword Puzzles
By: Sharefaith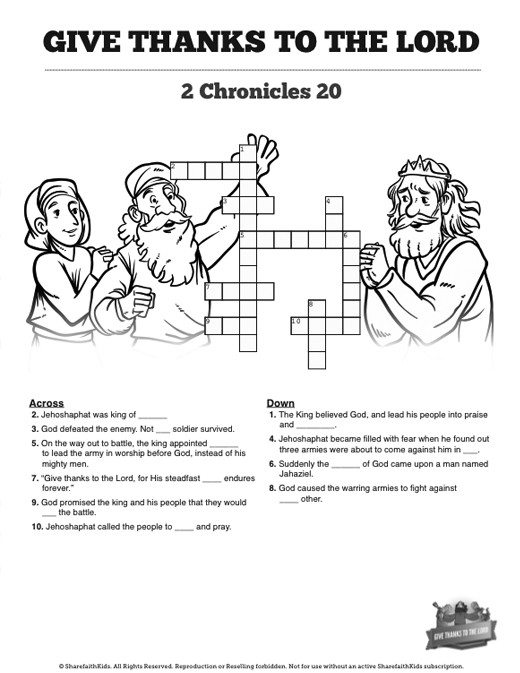 Description: This 2 Chronicles 20 crossword is not only fun, but it is a great learning tool as well. You are going to love watching your class search their Bibles as they look up answers to this Give Thanks to the Lord Sunday School activity.
More From This Lesson: 2 Chronicles 20 Give Thanks to the Lord Kids Bible Lesson
King Jehoshaphat was a good king who had just been told some terrible news - his kingdom was under attack! Jehoshaphat chose to meet this fear not with sword or spear, but by thanking God for his faithful love. This powerful lesson is a great reminder for your kids that we always have reason to give God thanks because of his faithfulness. All lesson resources are ready for the classroom and include - Bible story video, lesson slideshow, printable activities, curriculum and much more!