Home

/

1 Samuel 20 David and Jonathan Kids Bible Story
1 Samuel 20 David and Jonathan Kids Bible Story
By: Sharefaith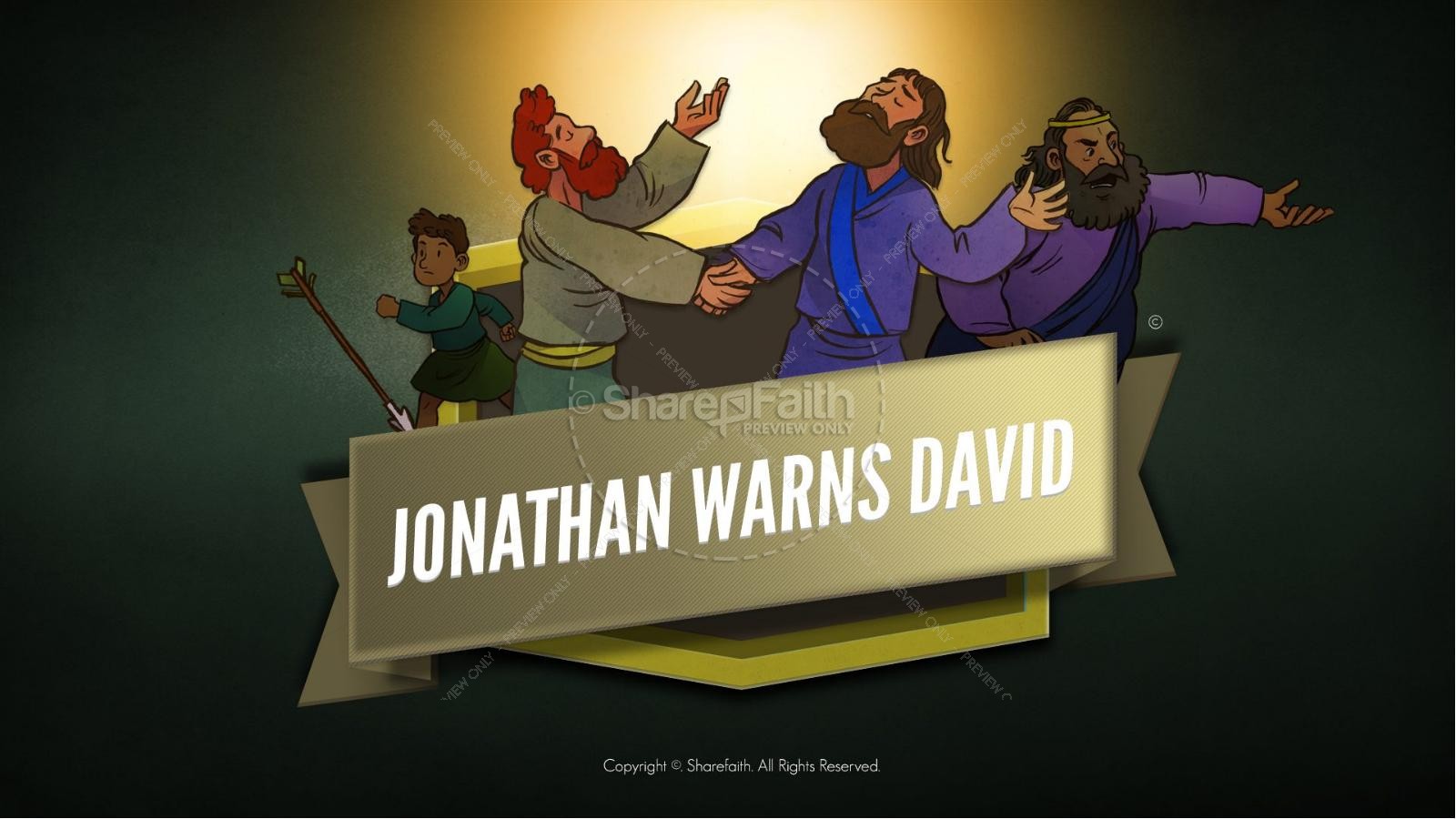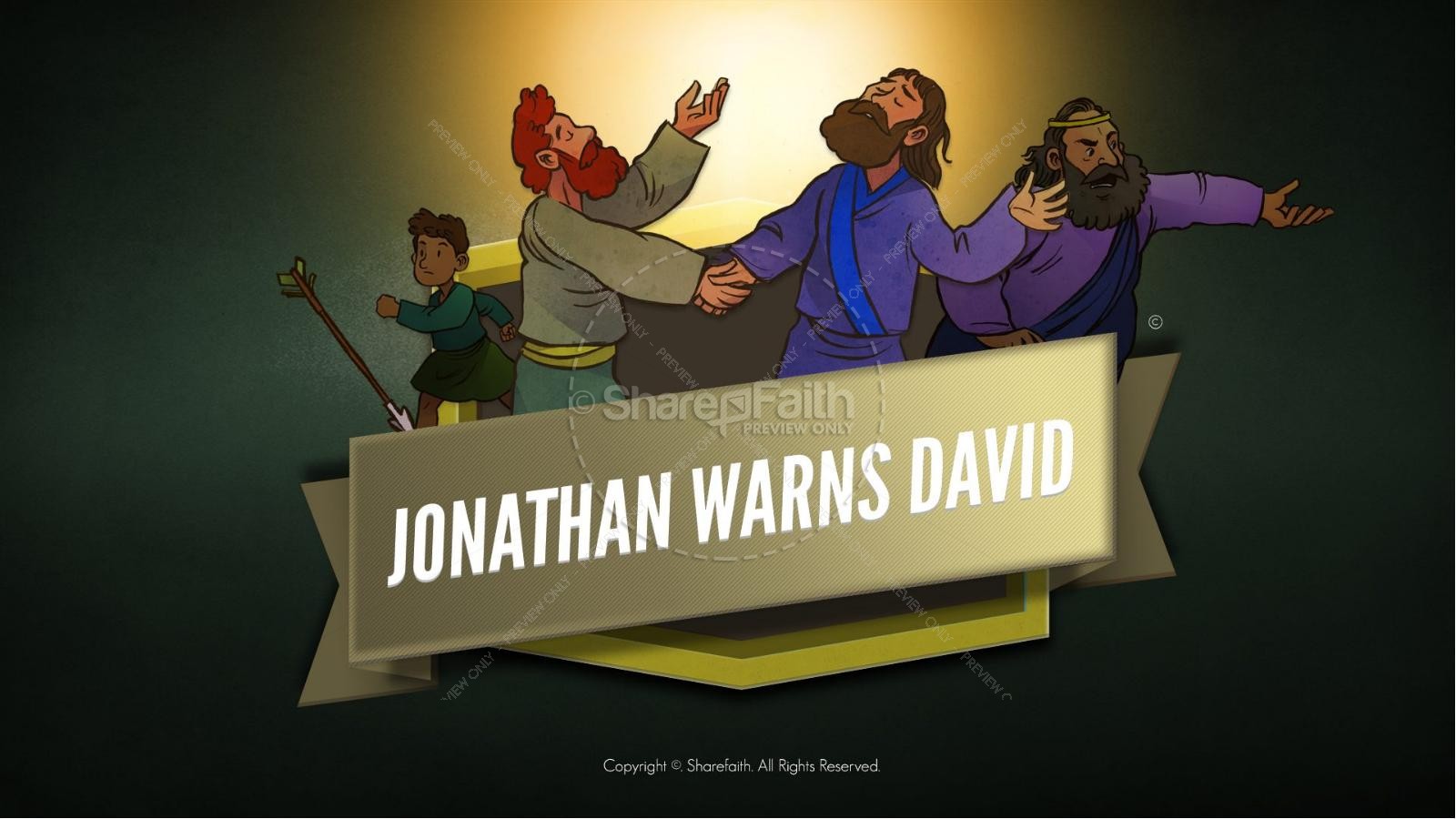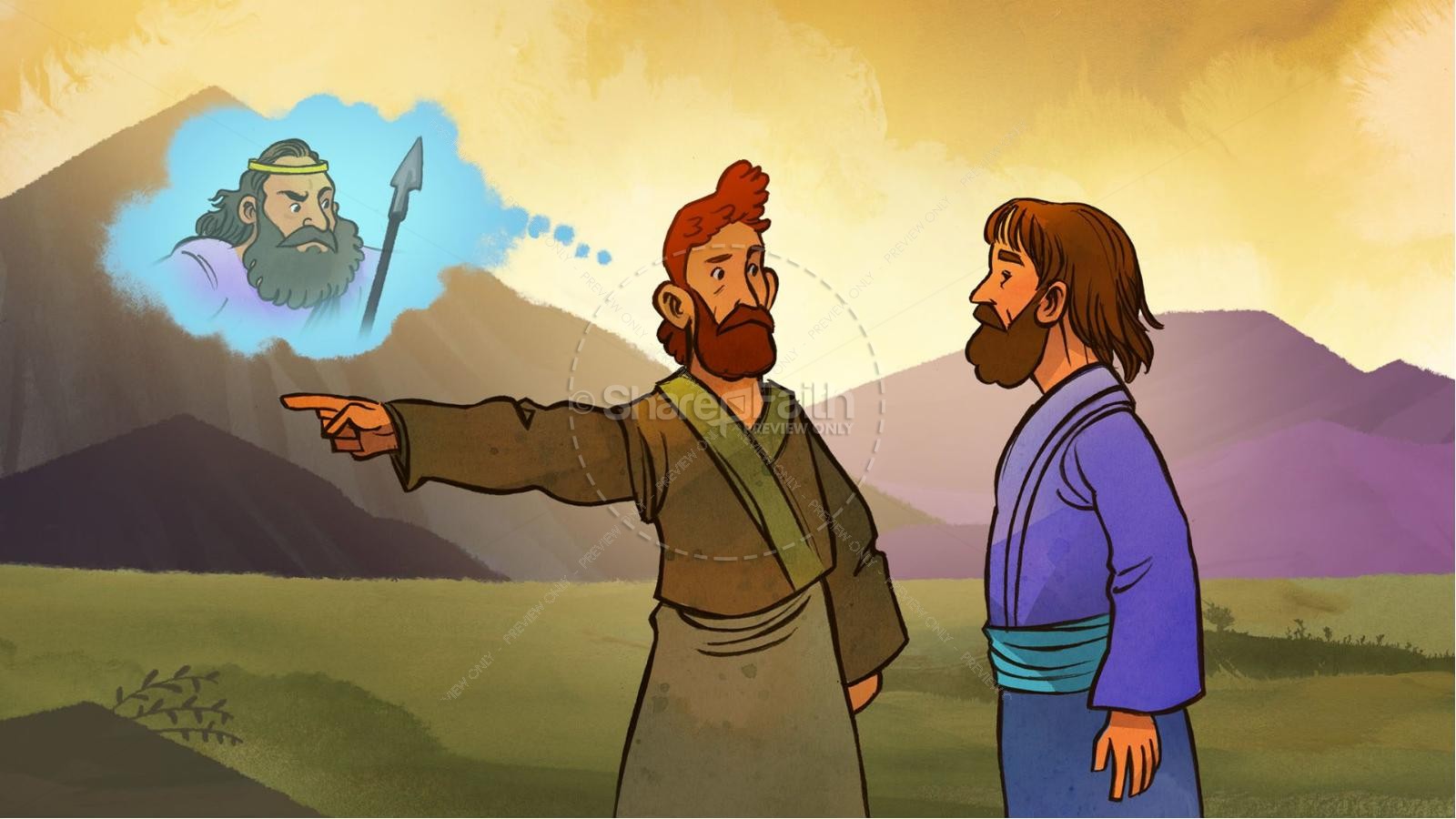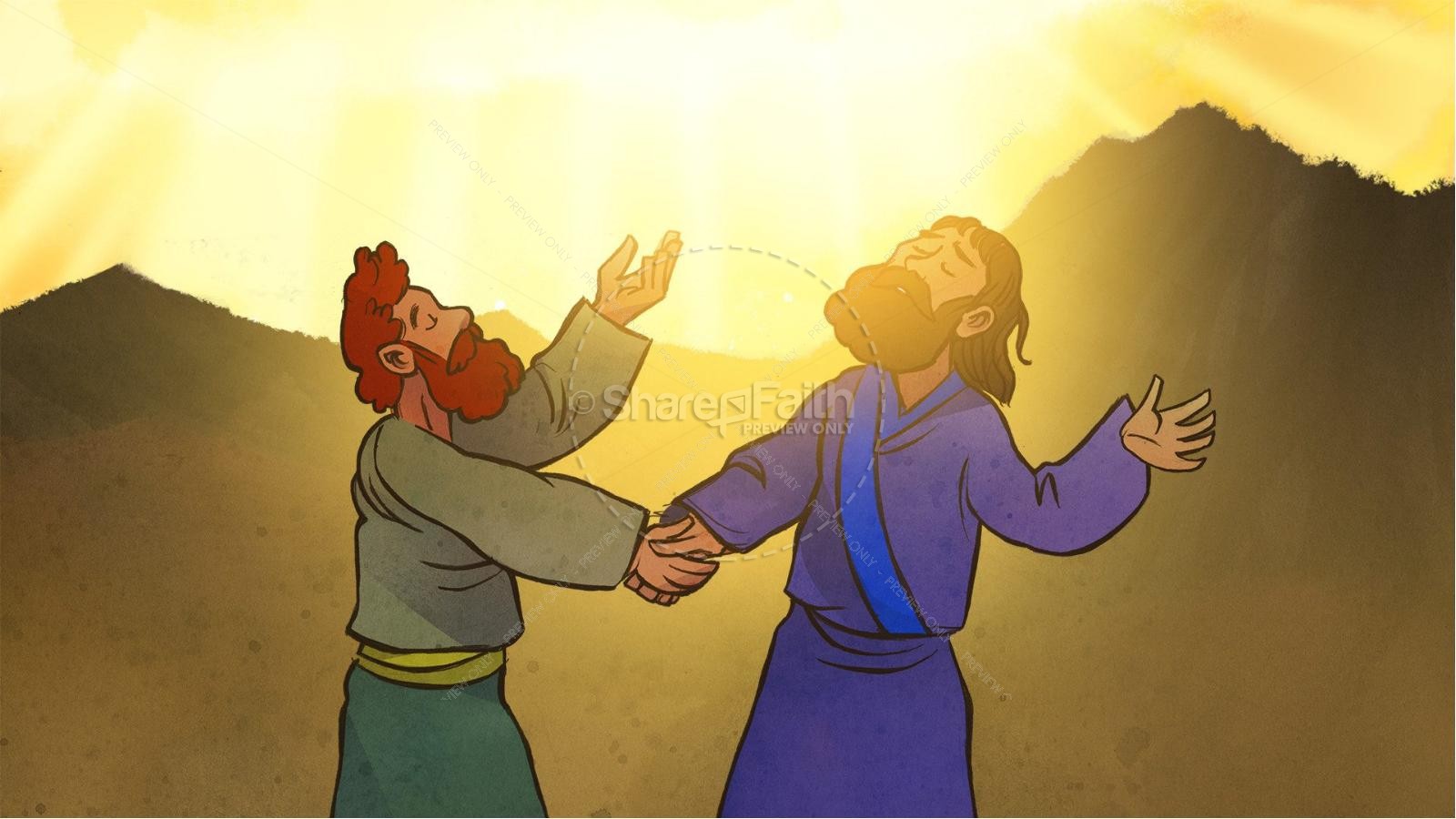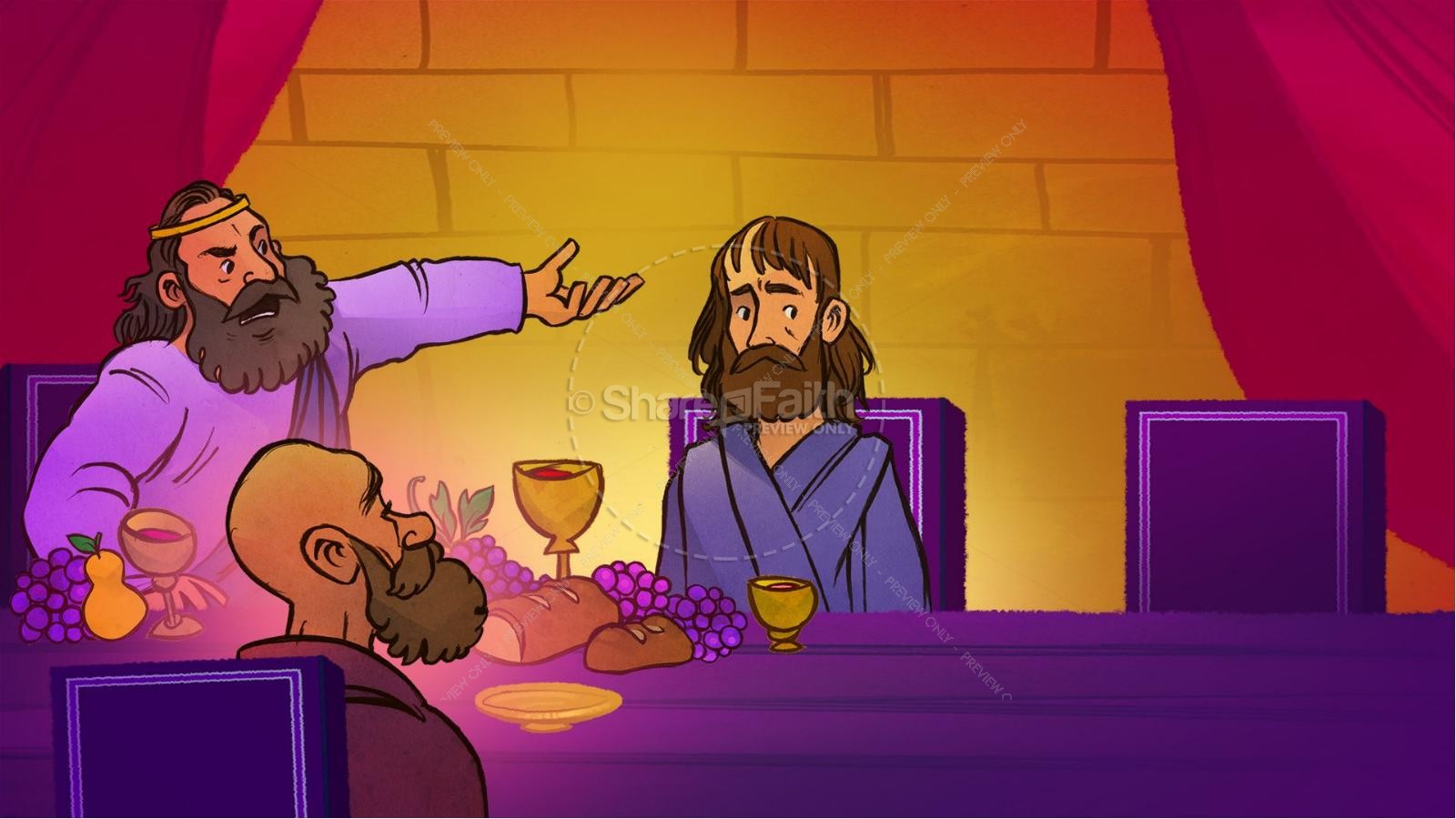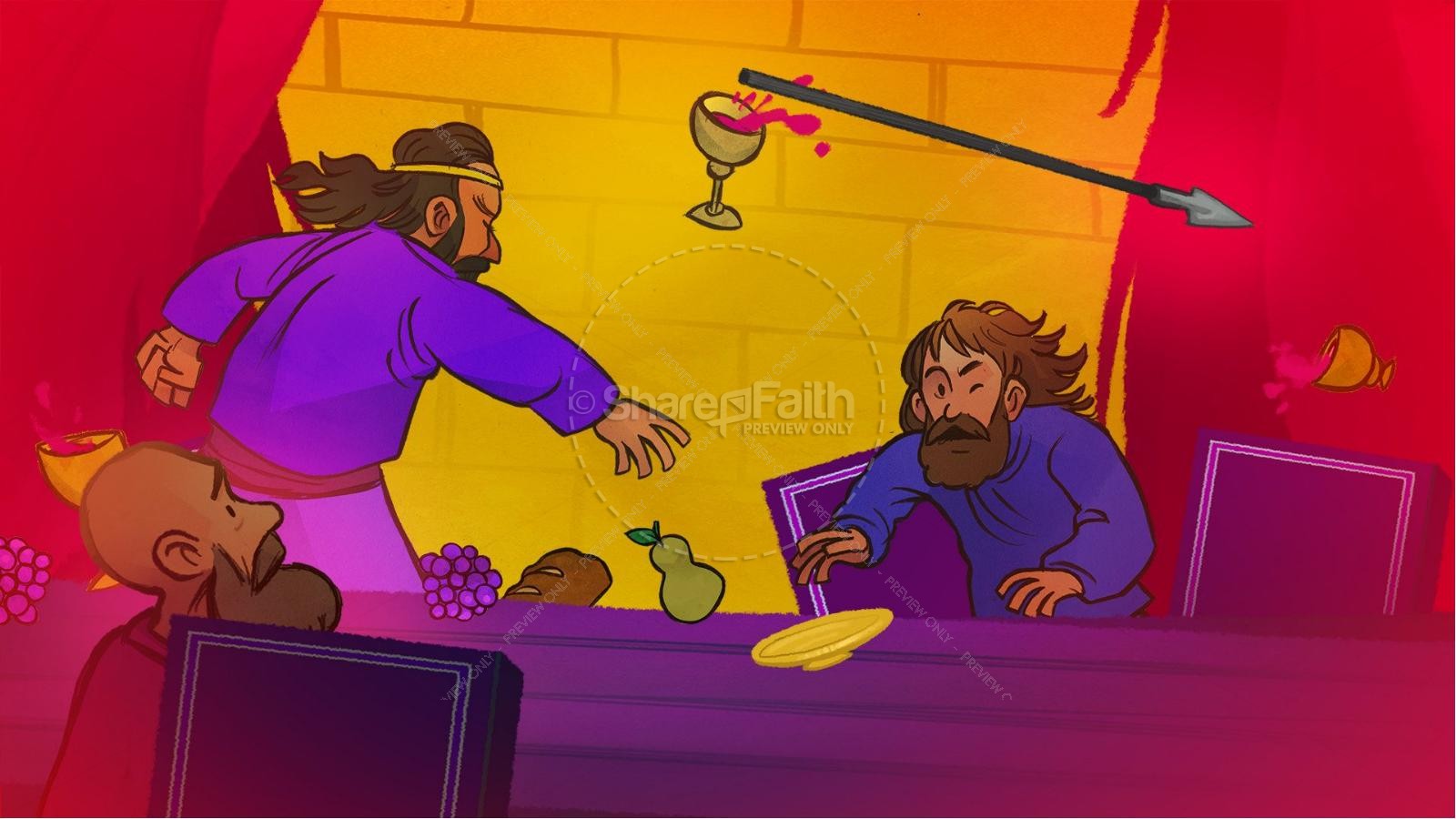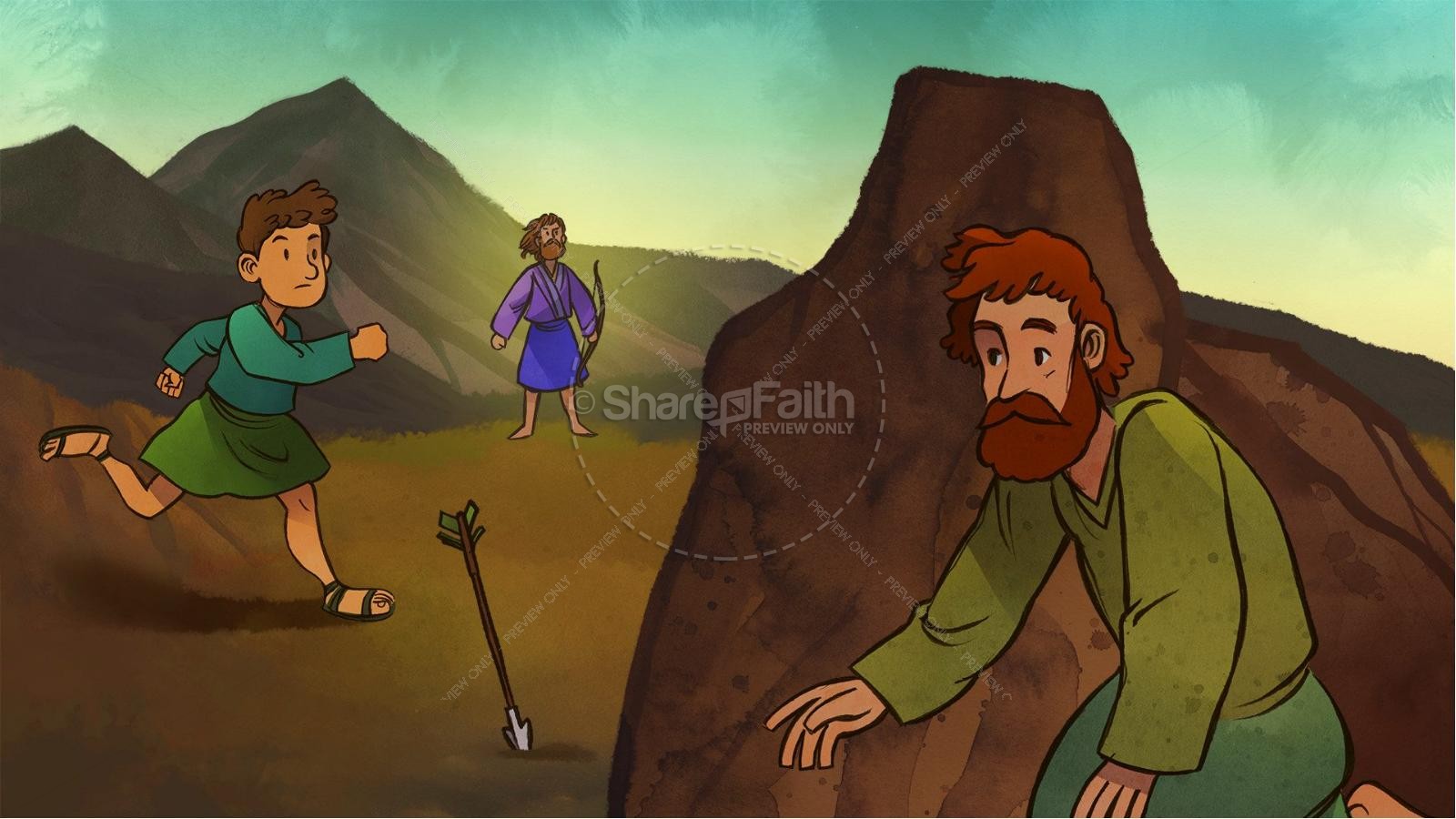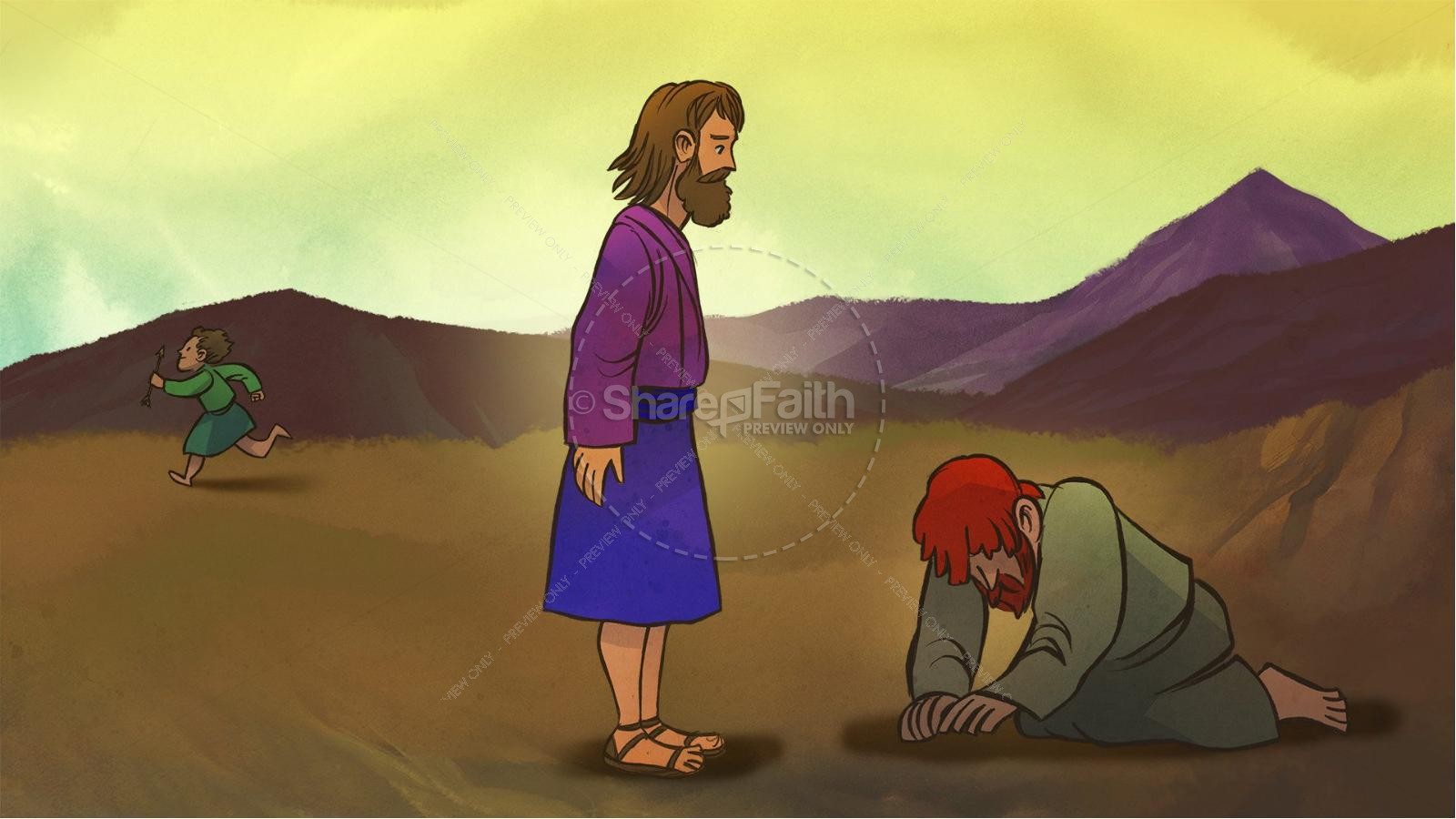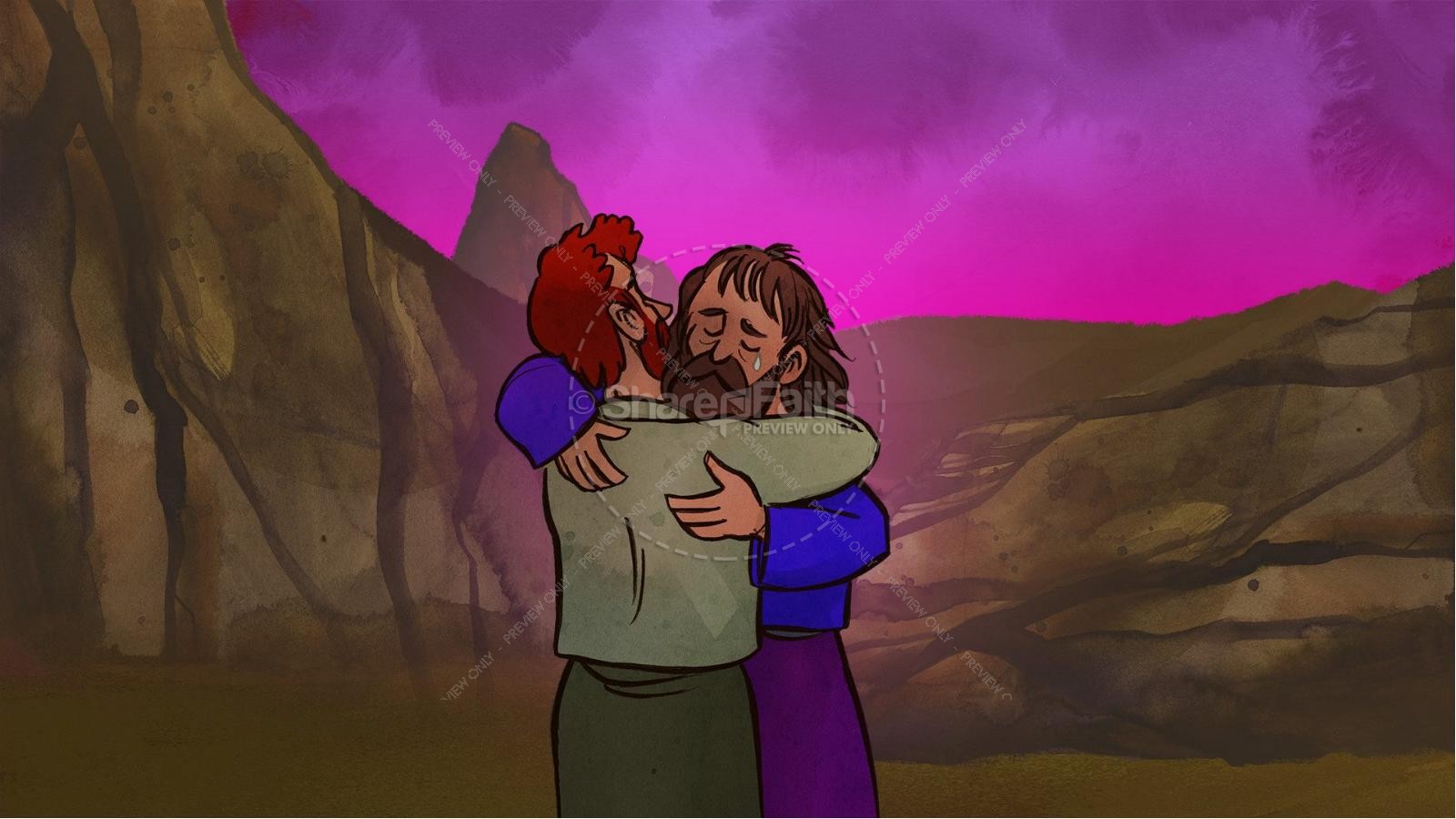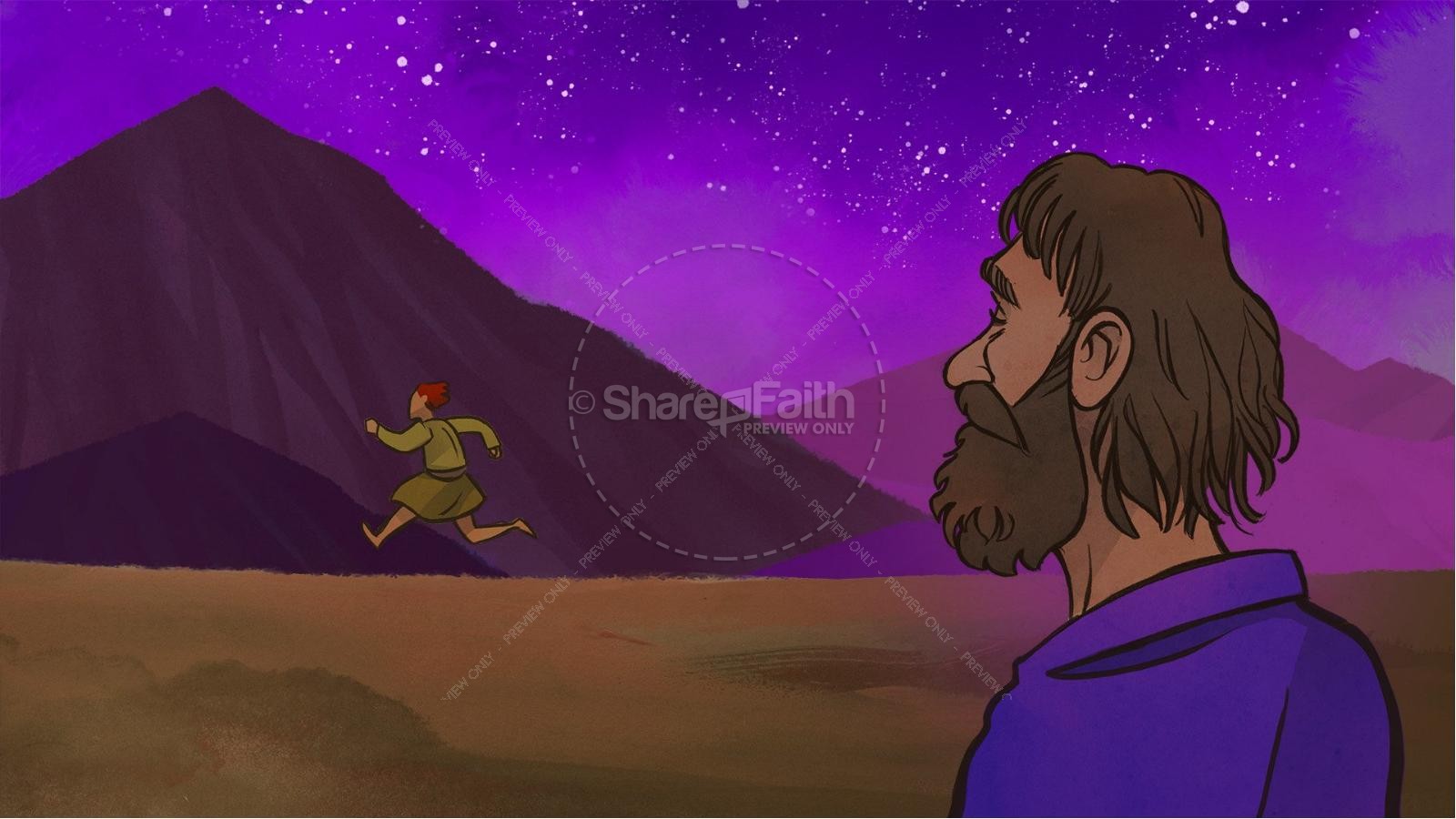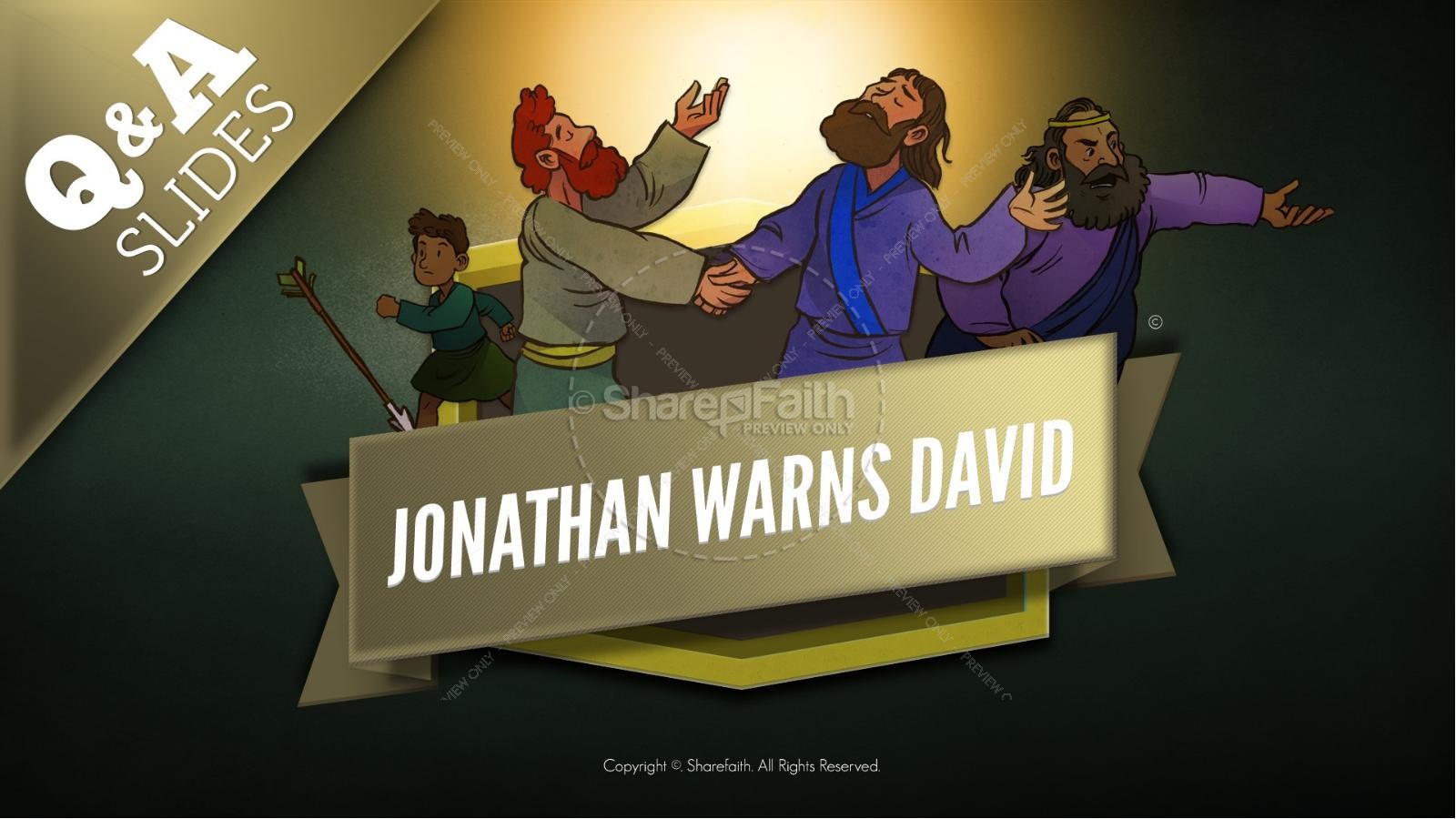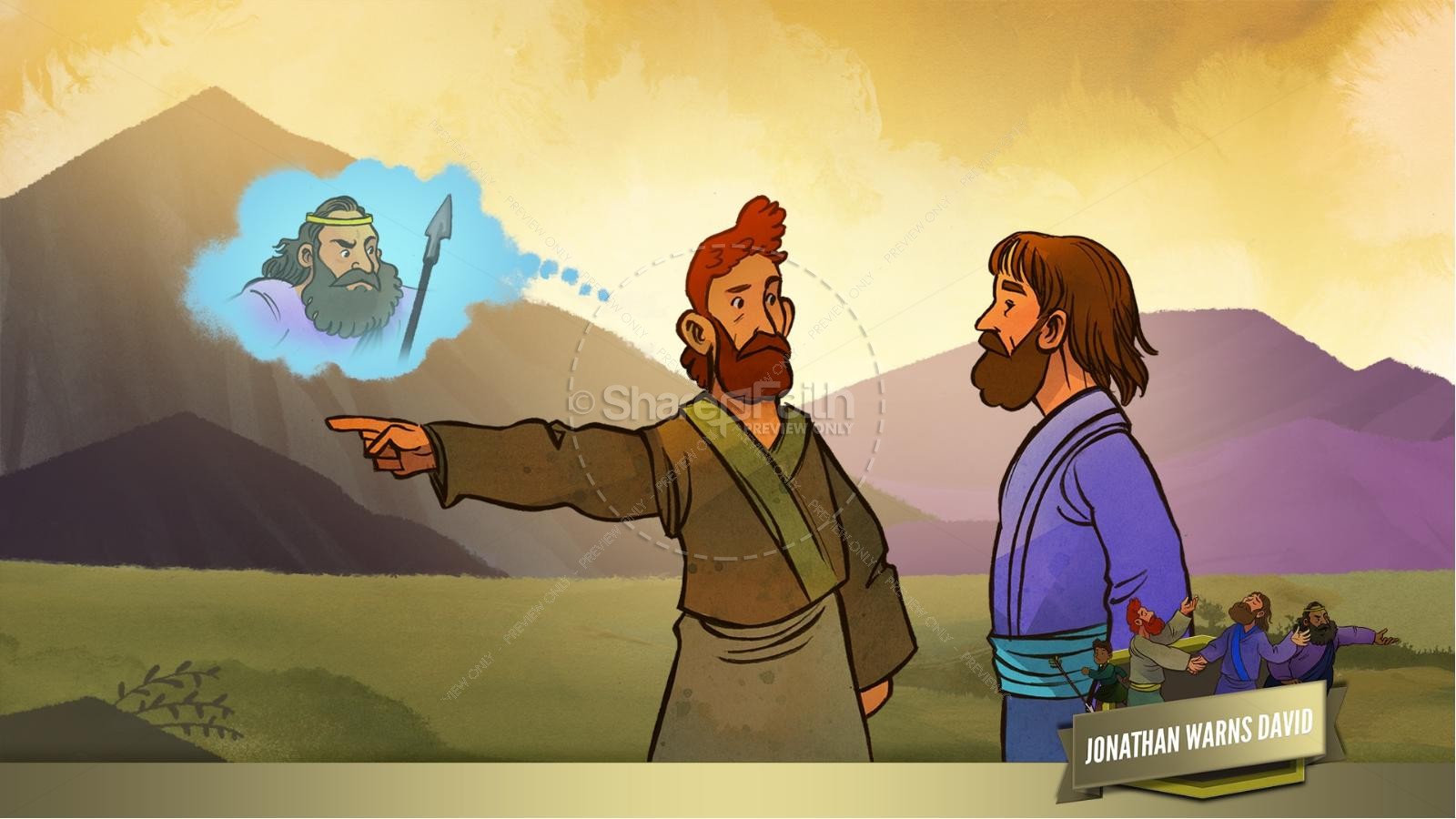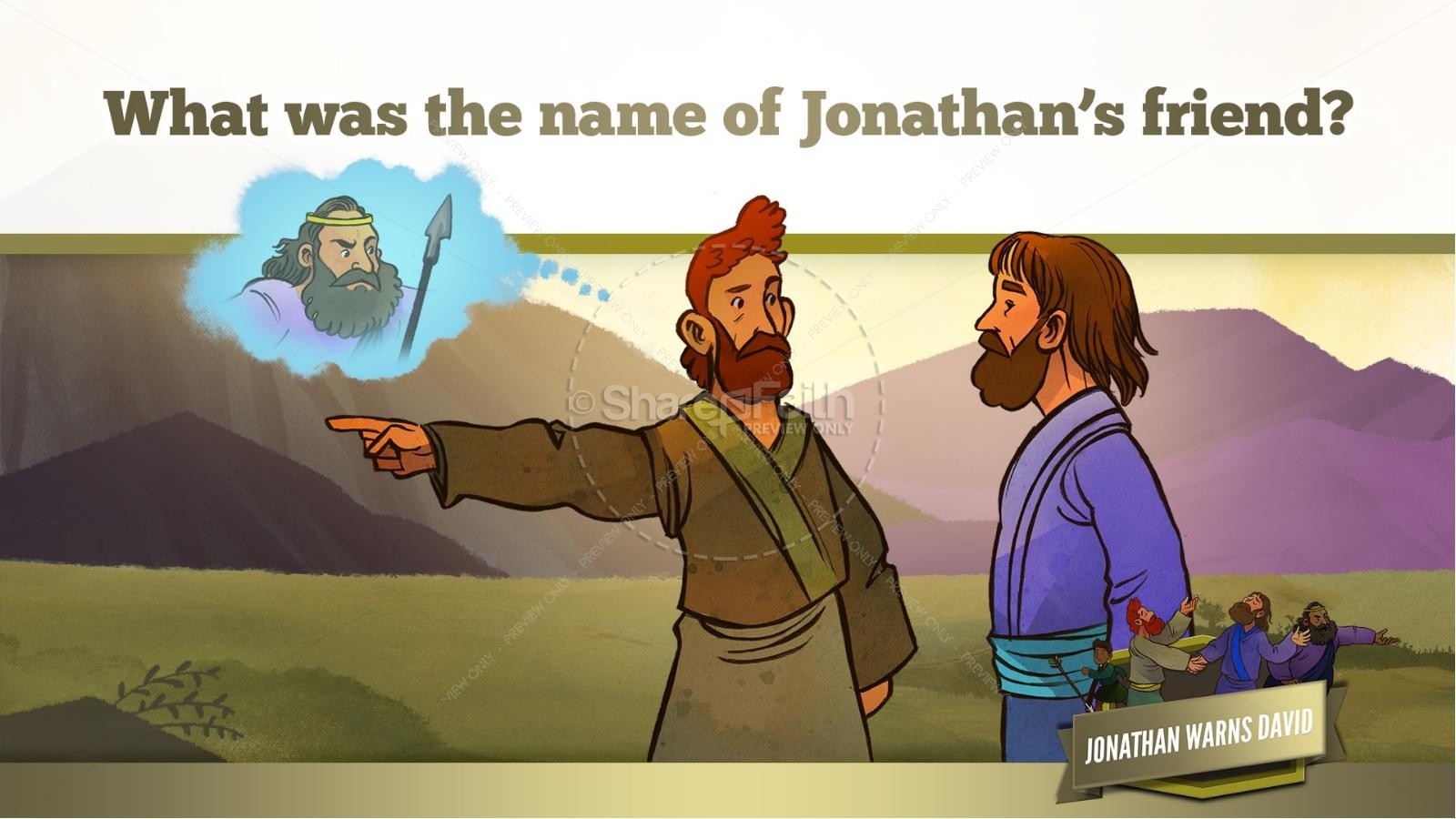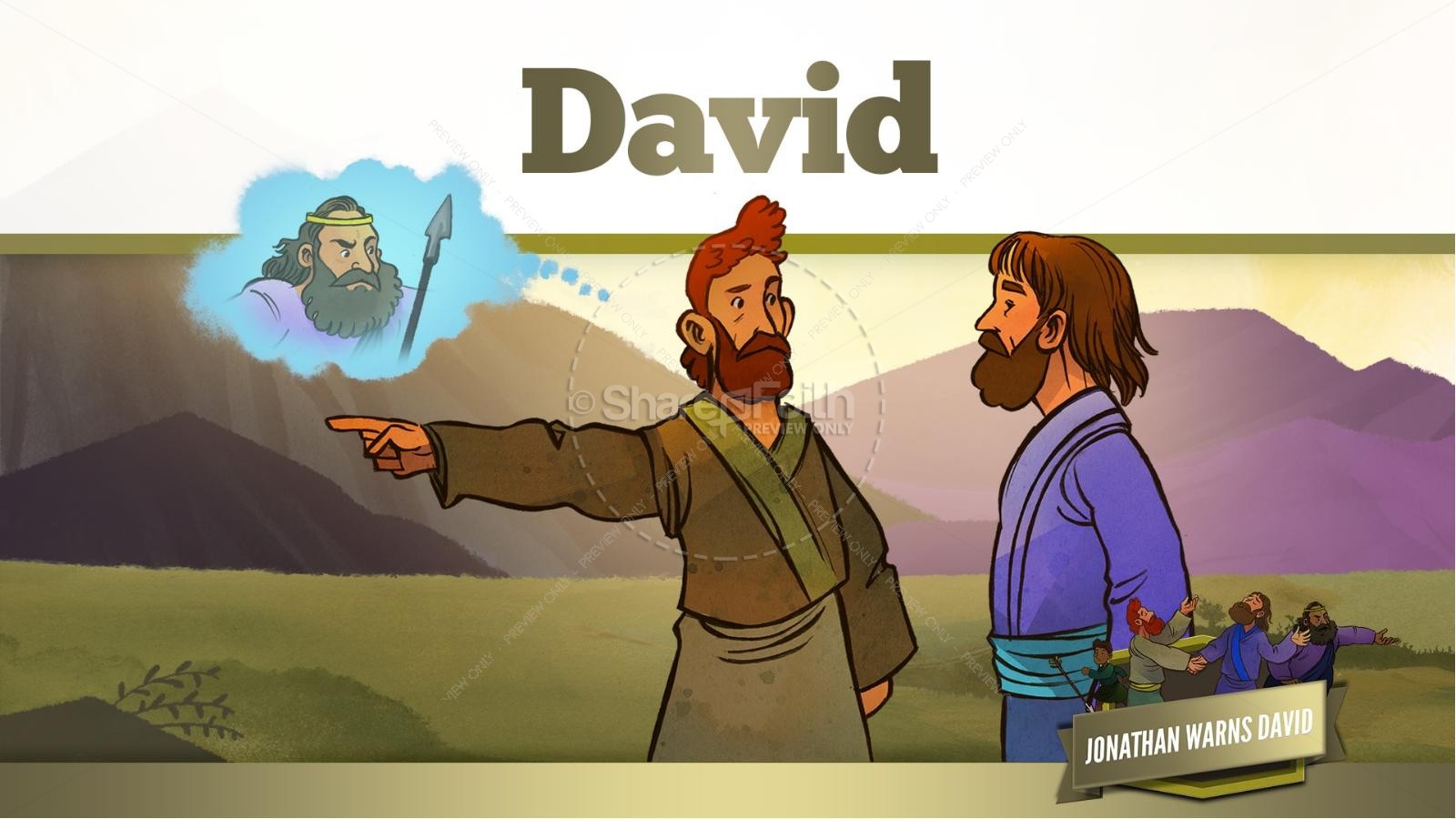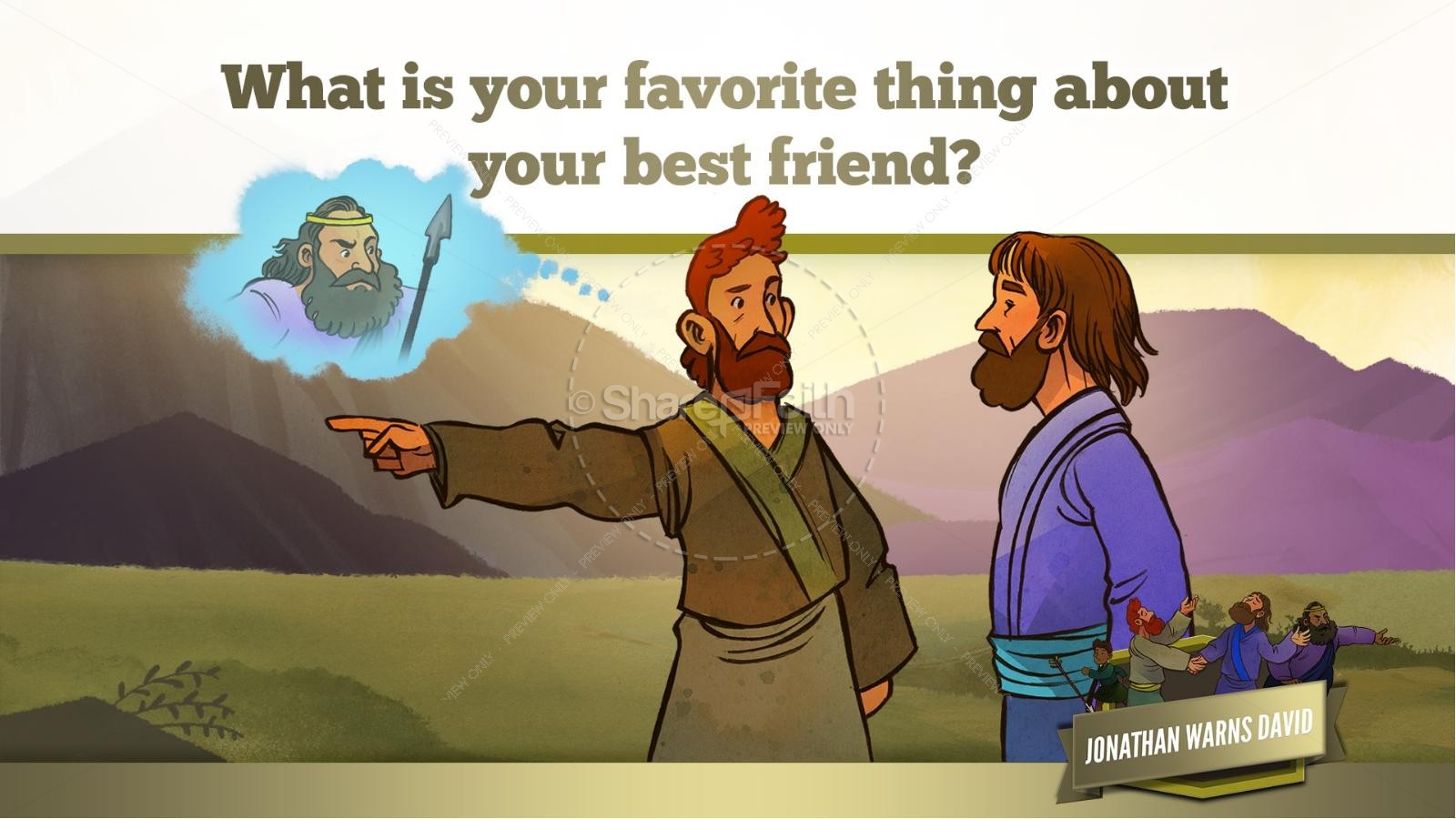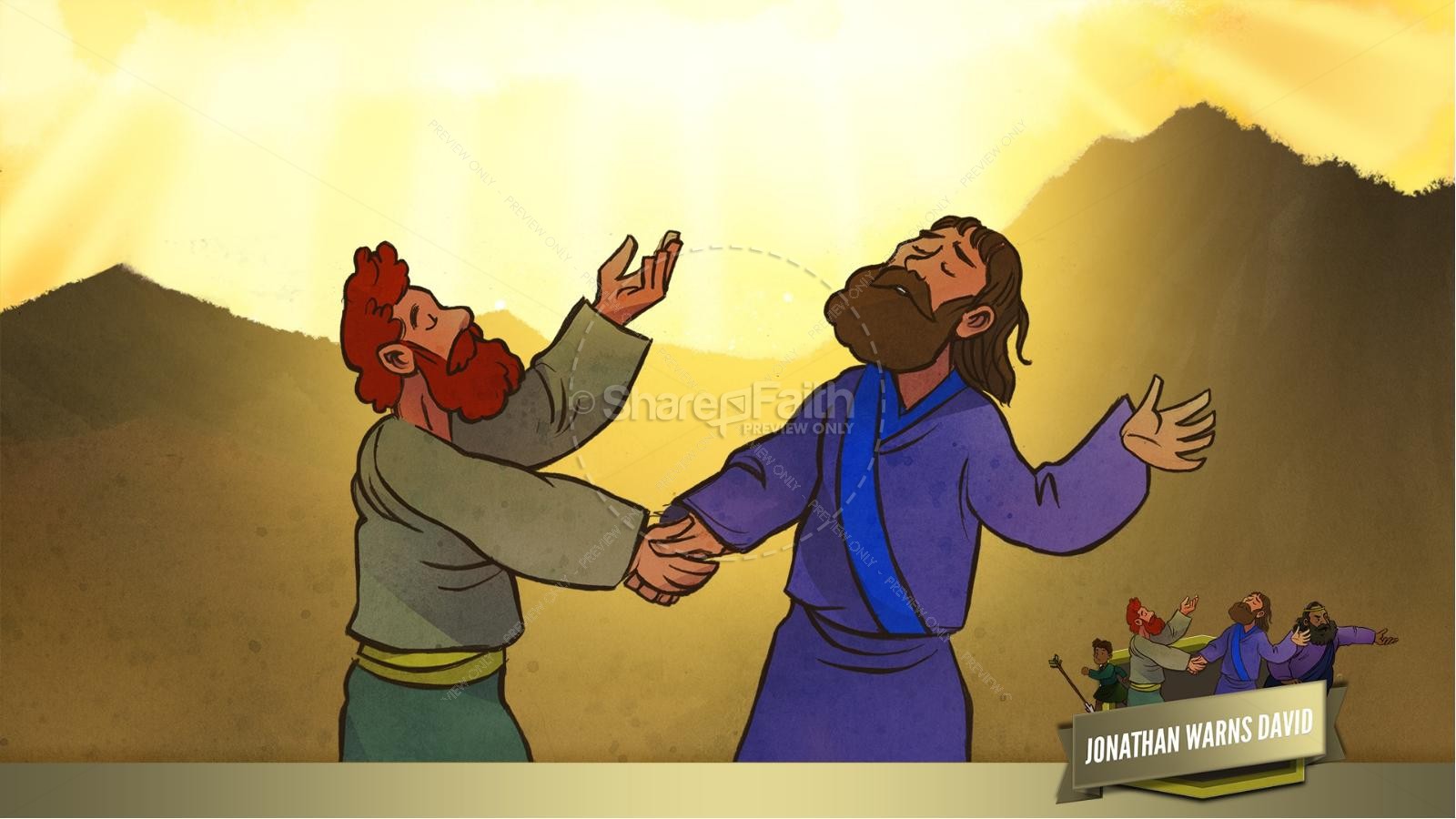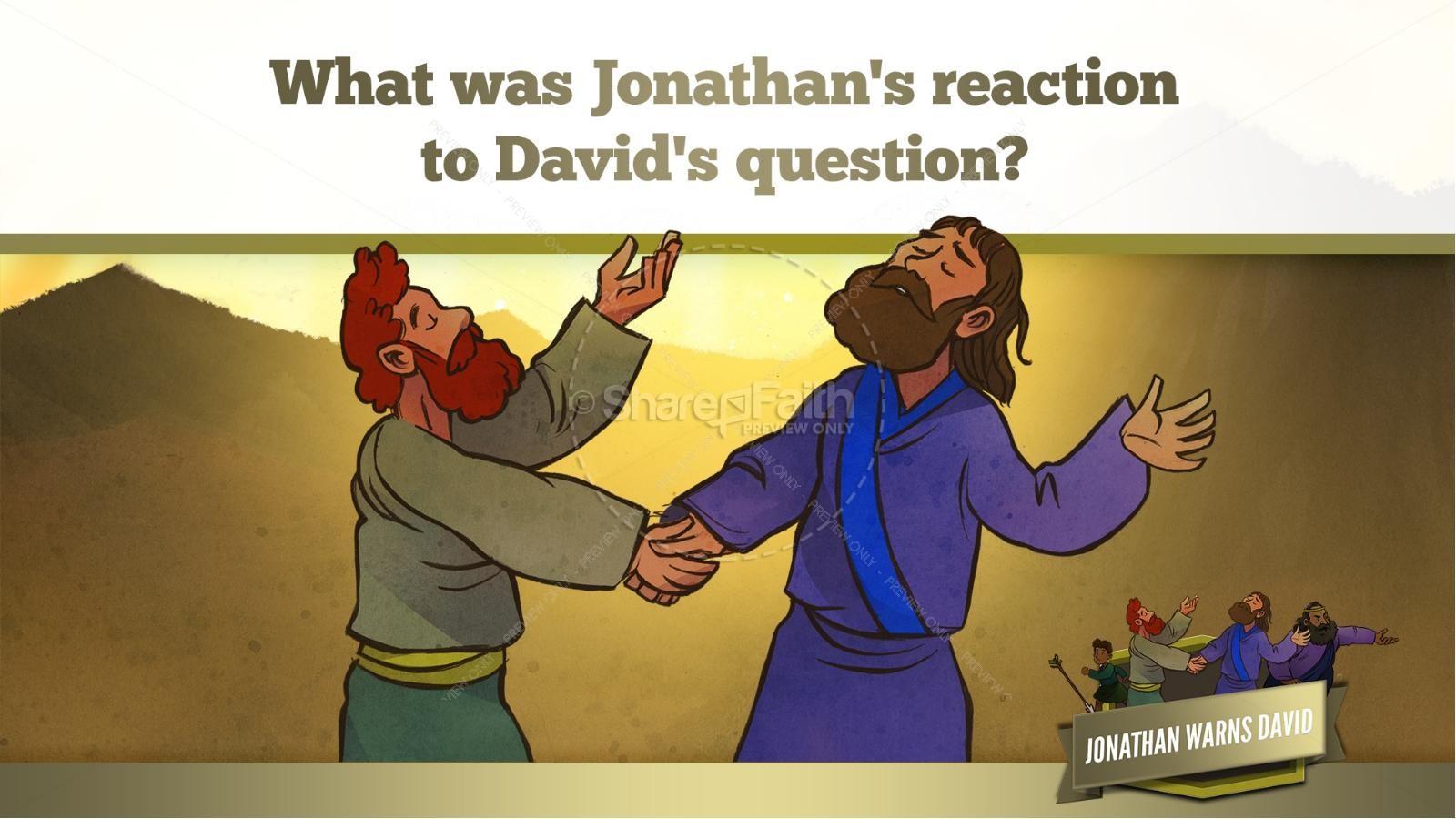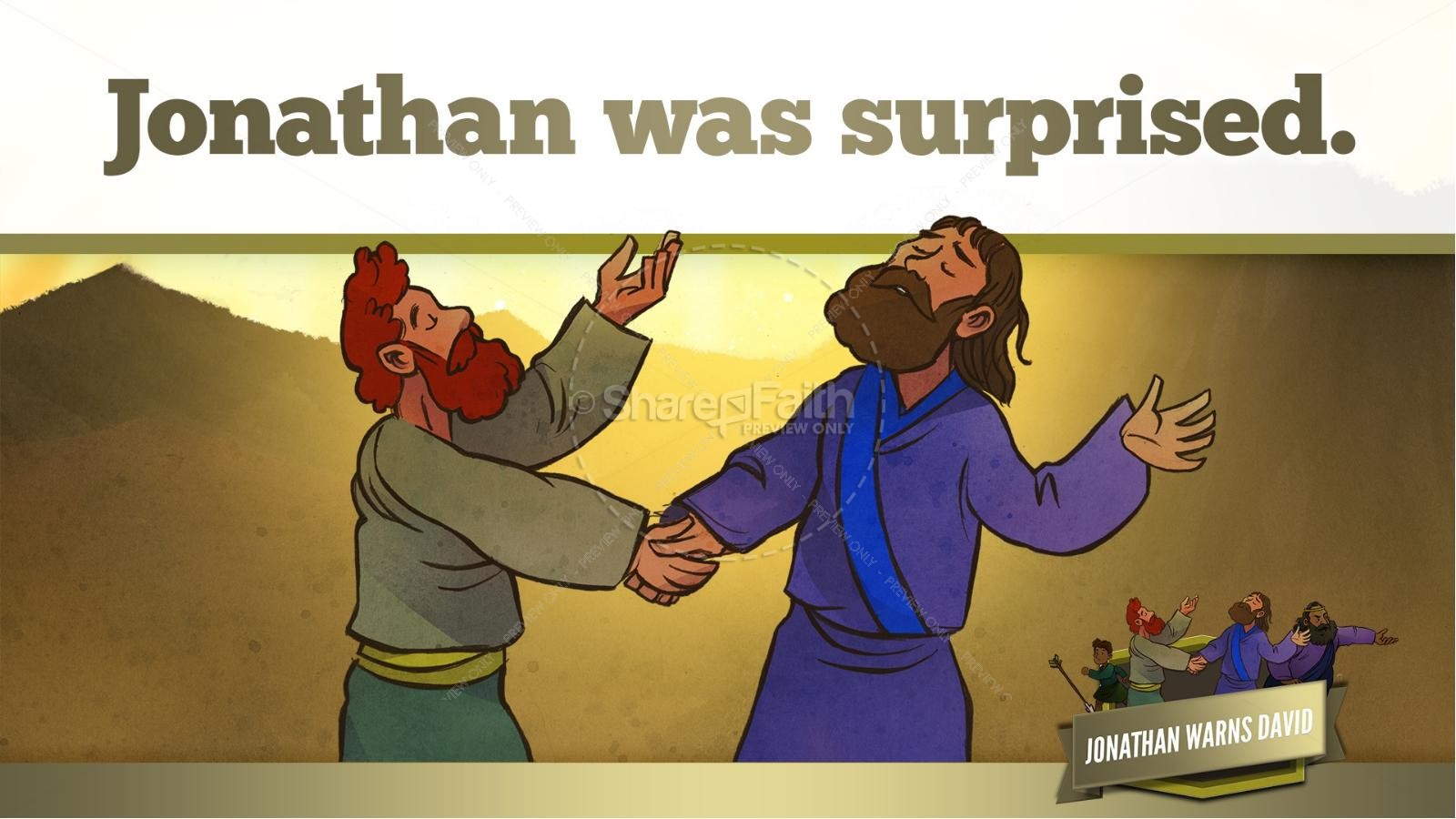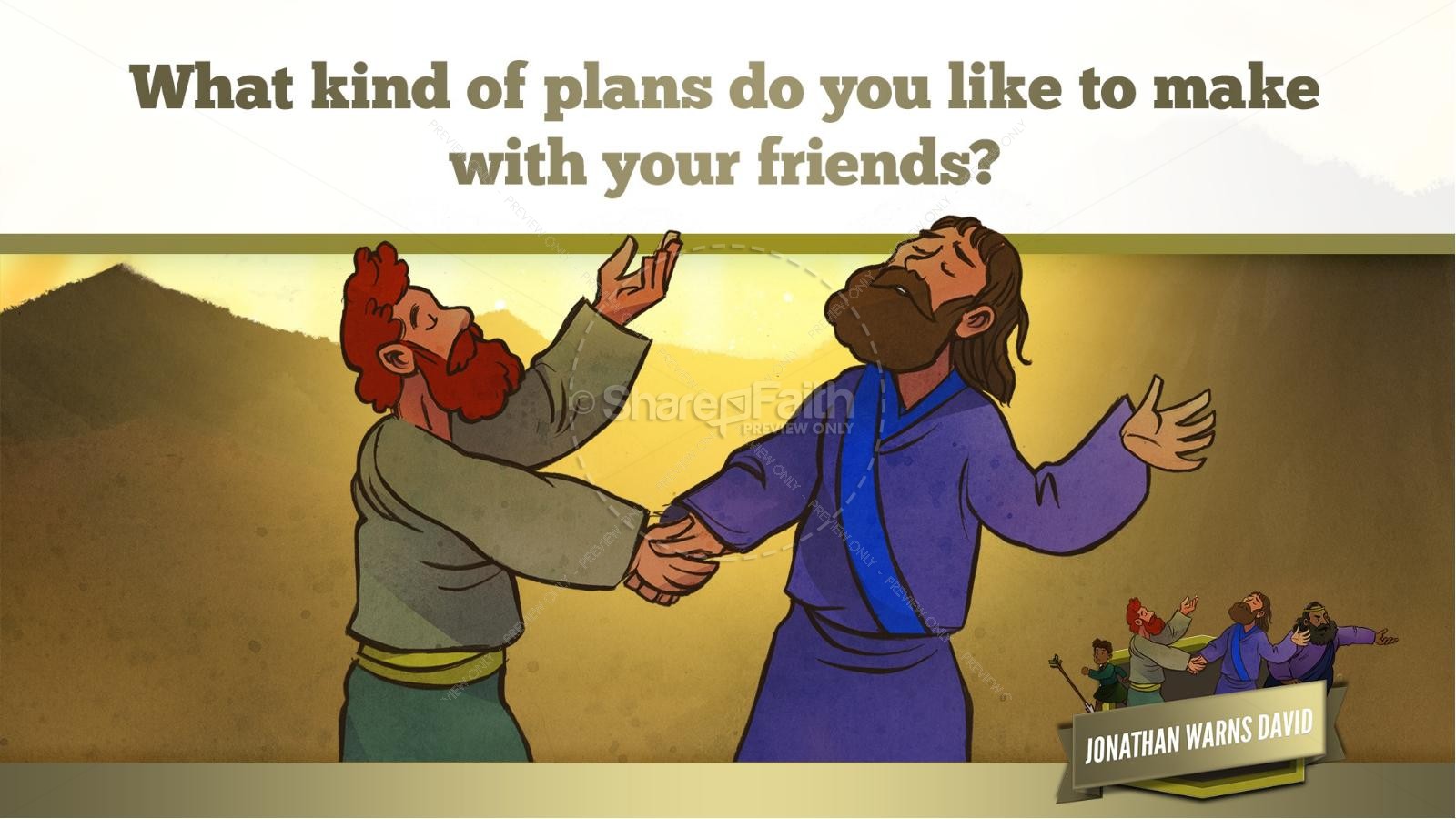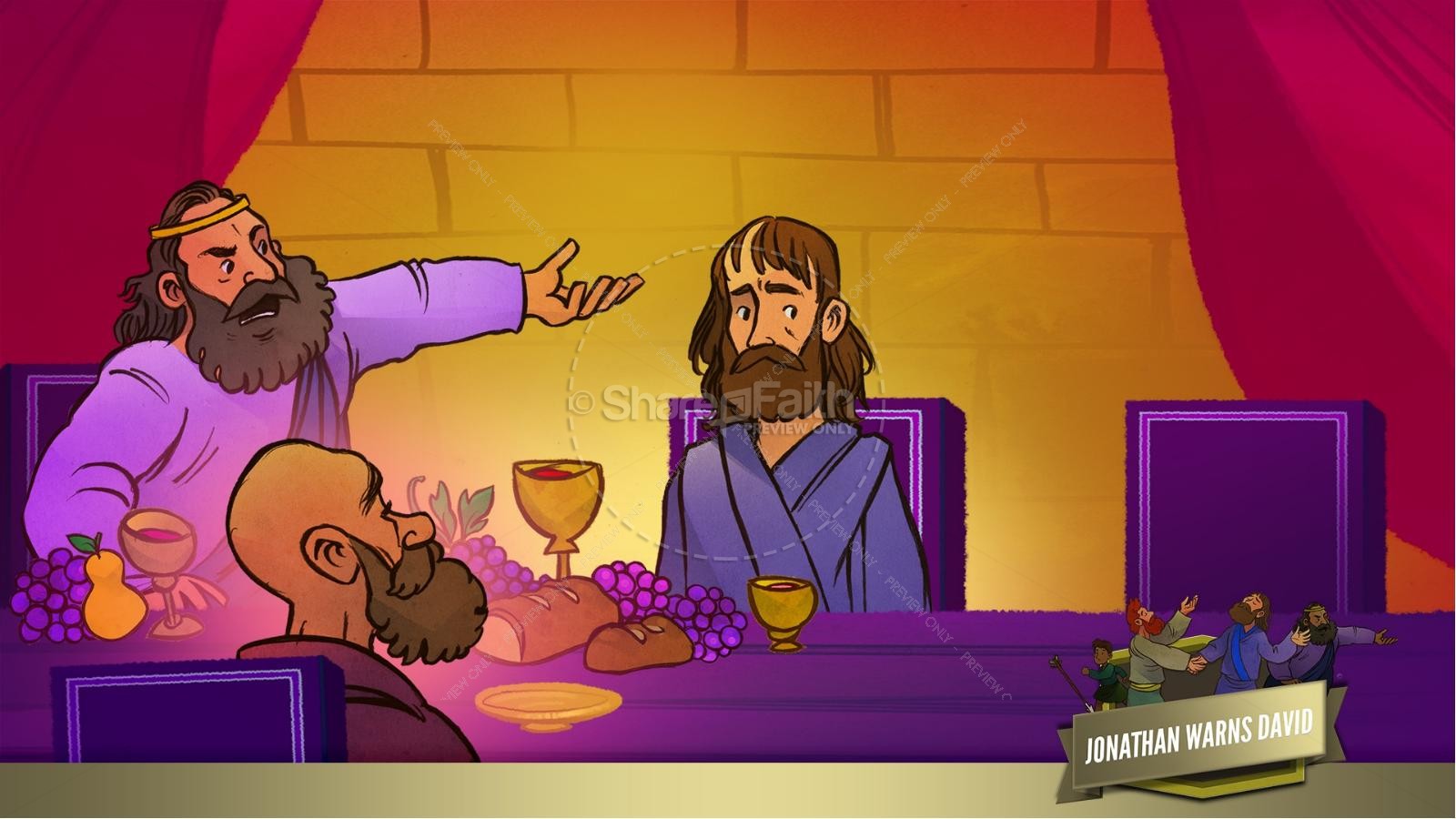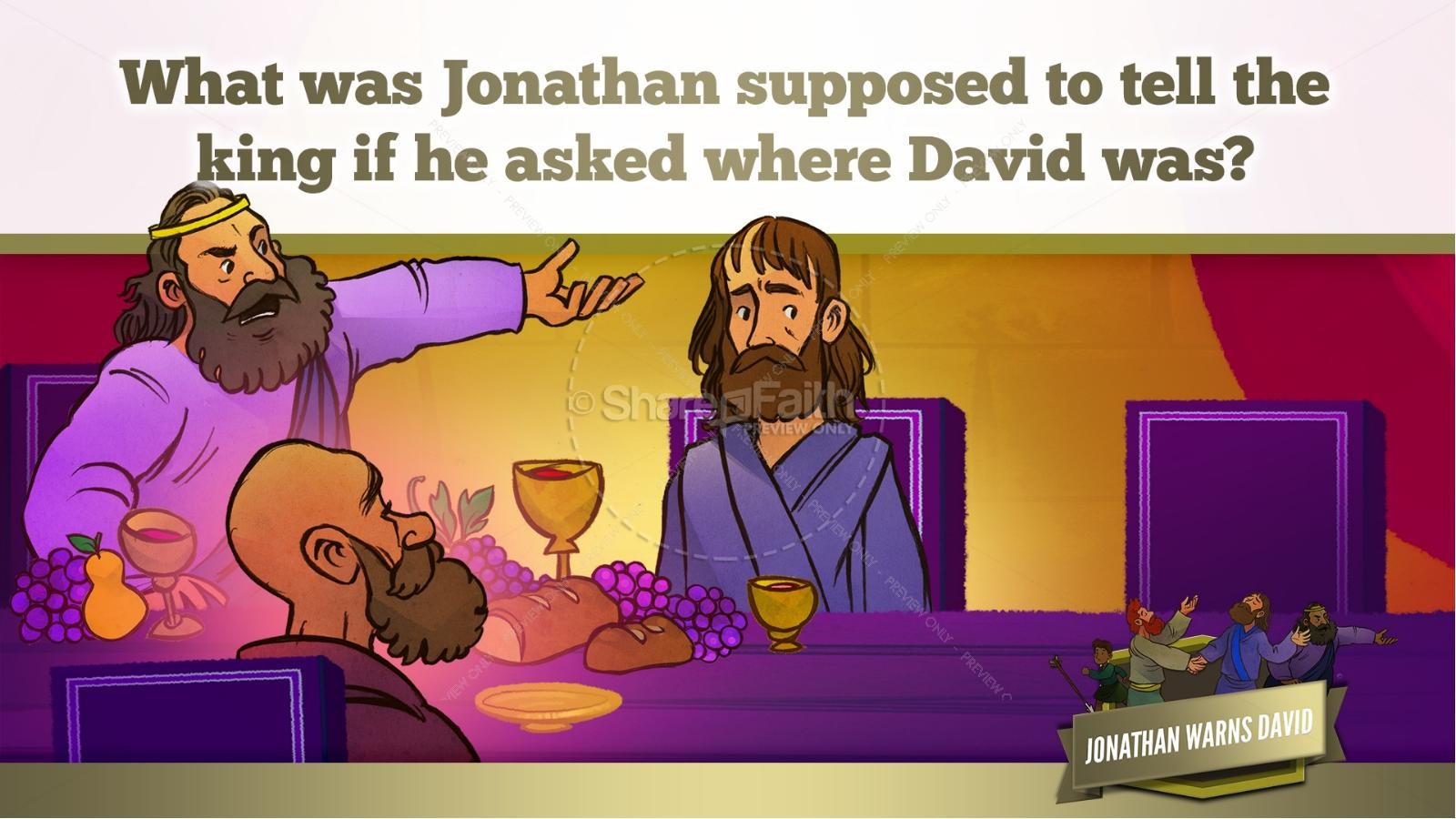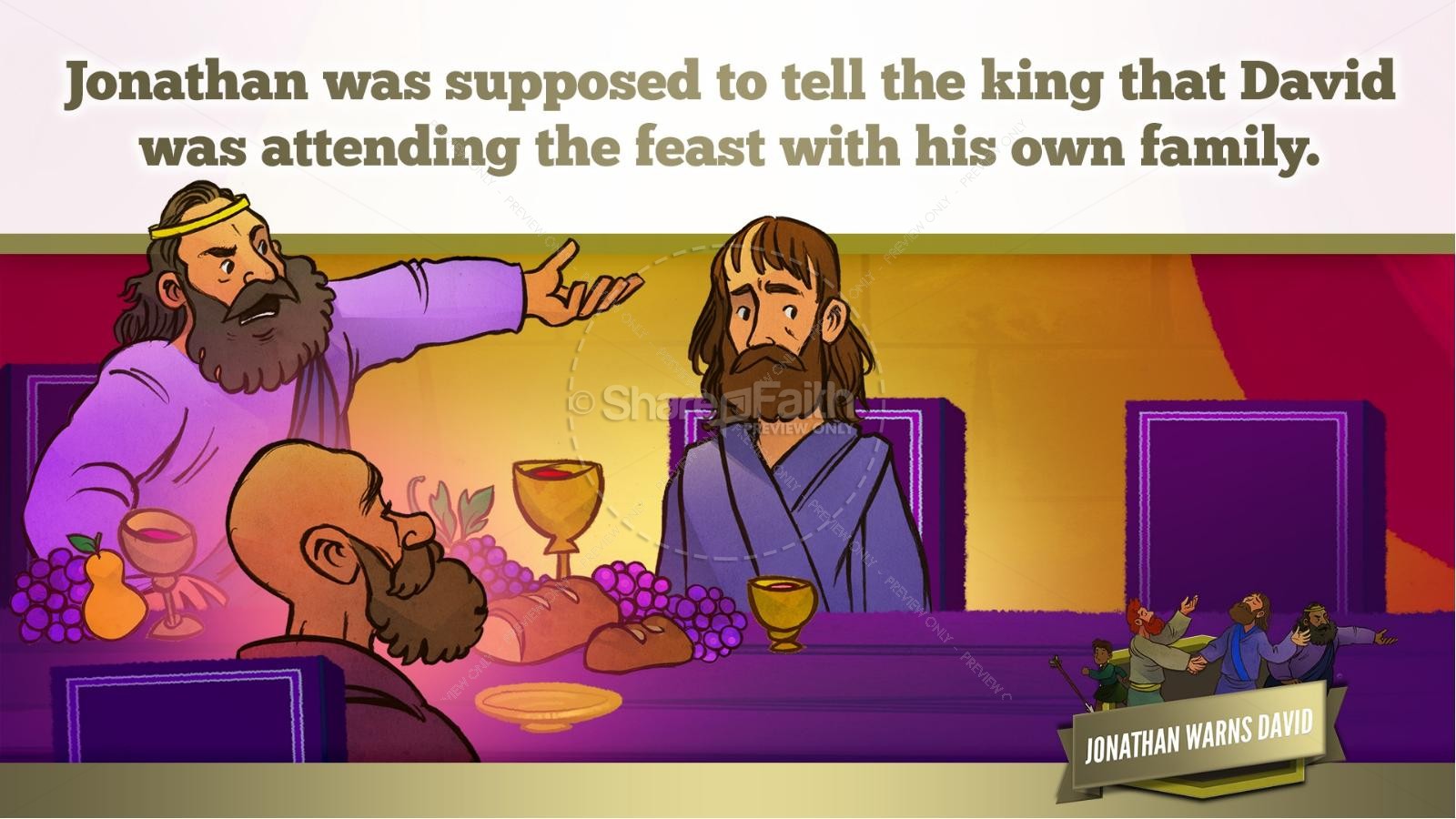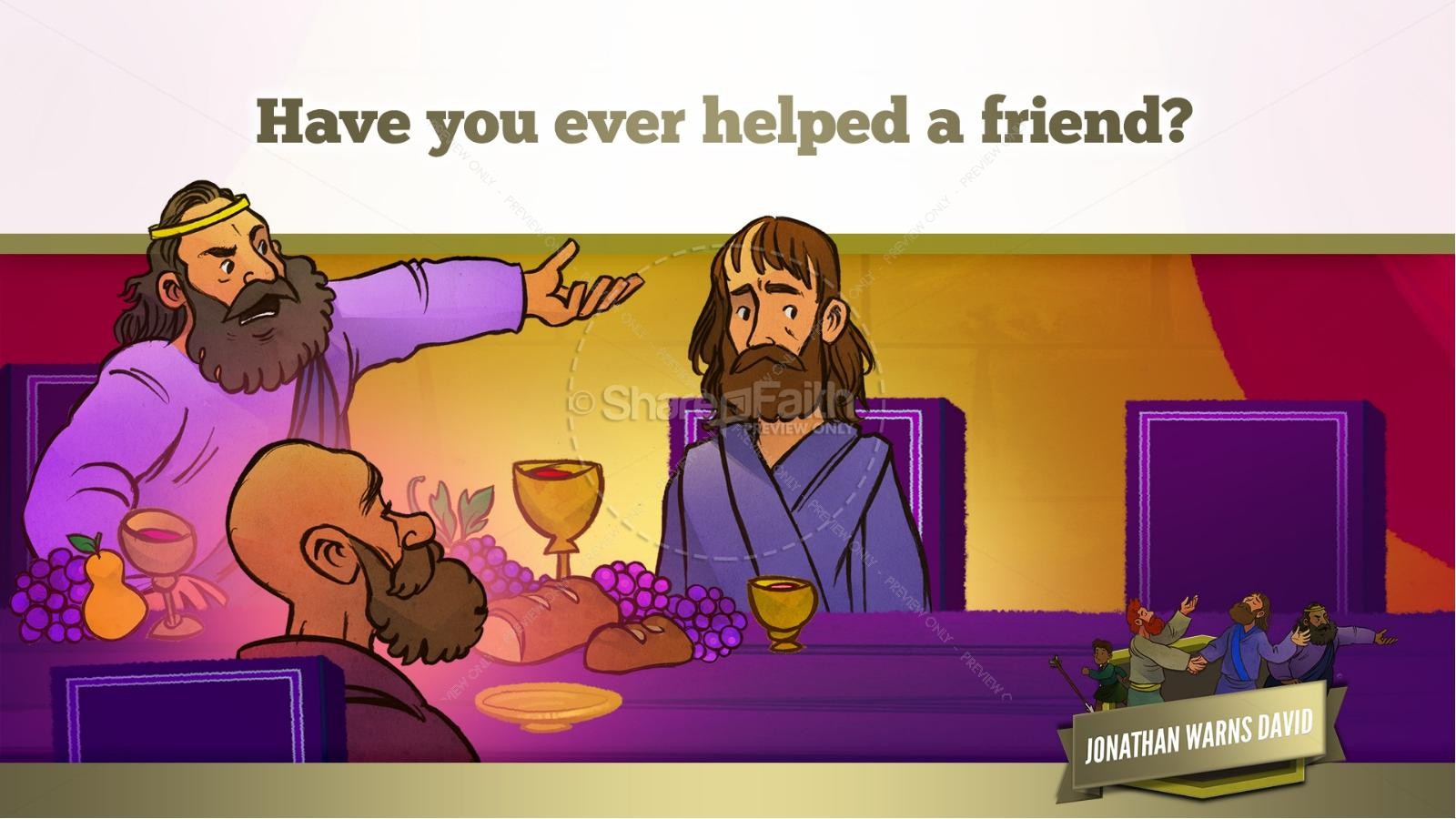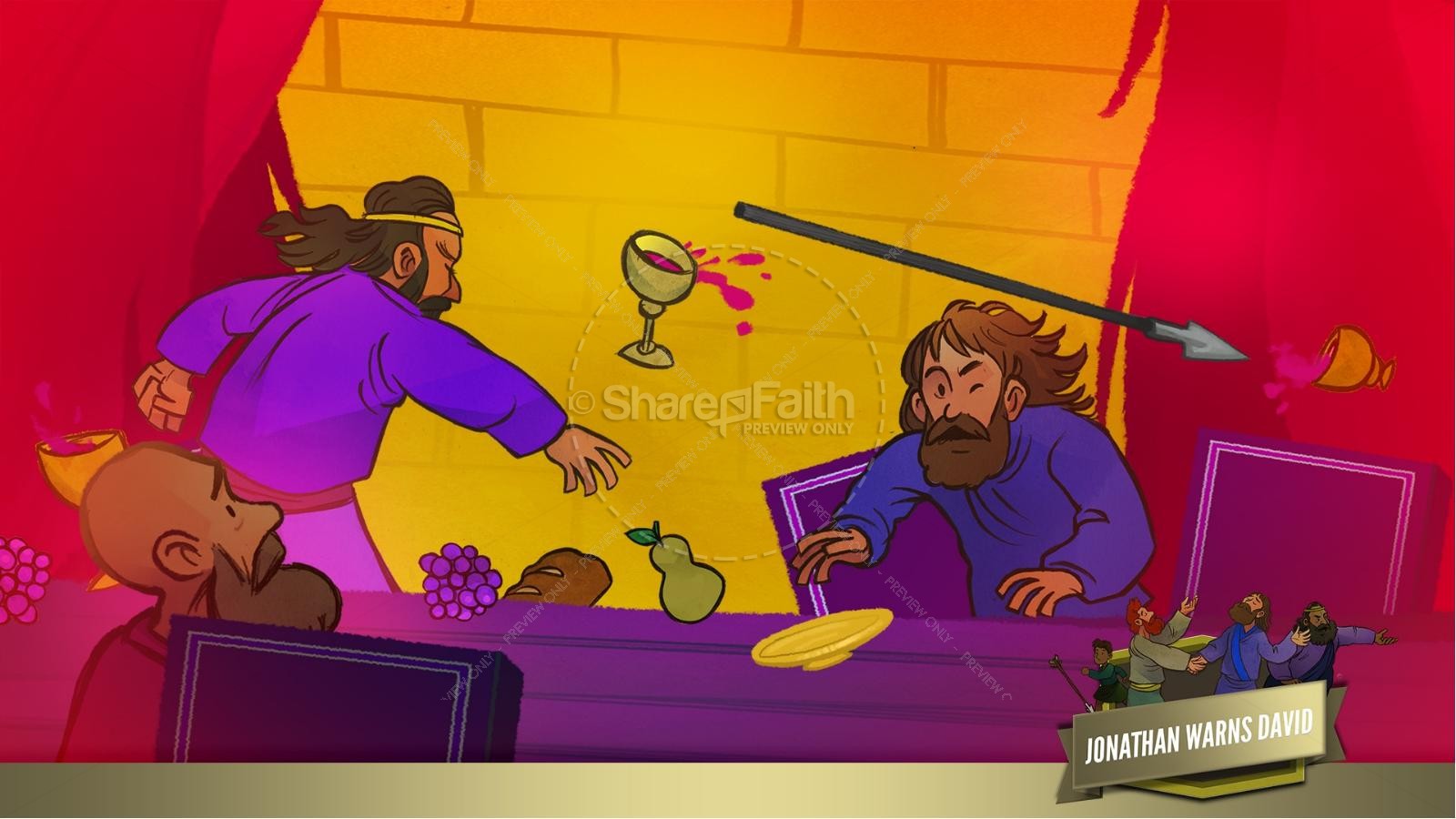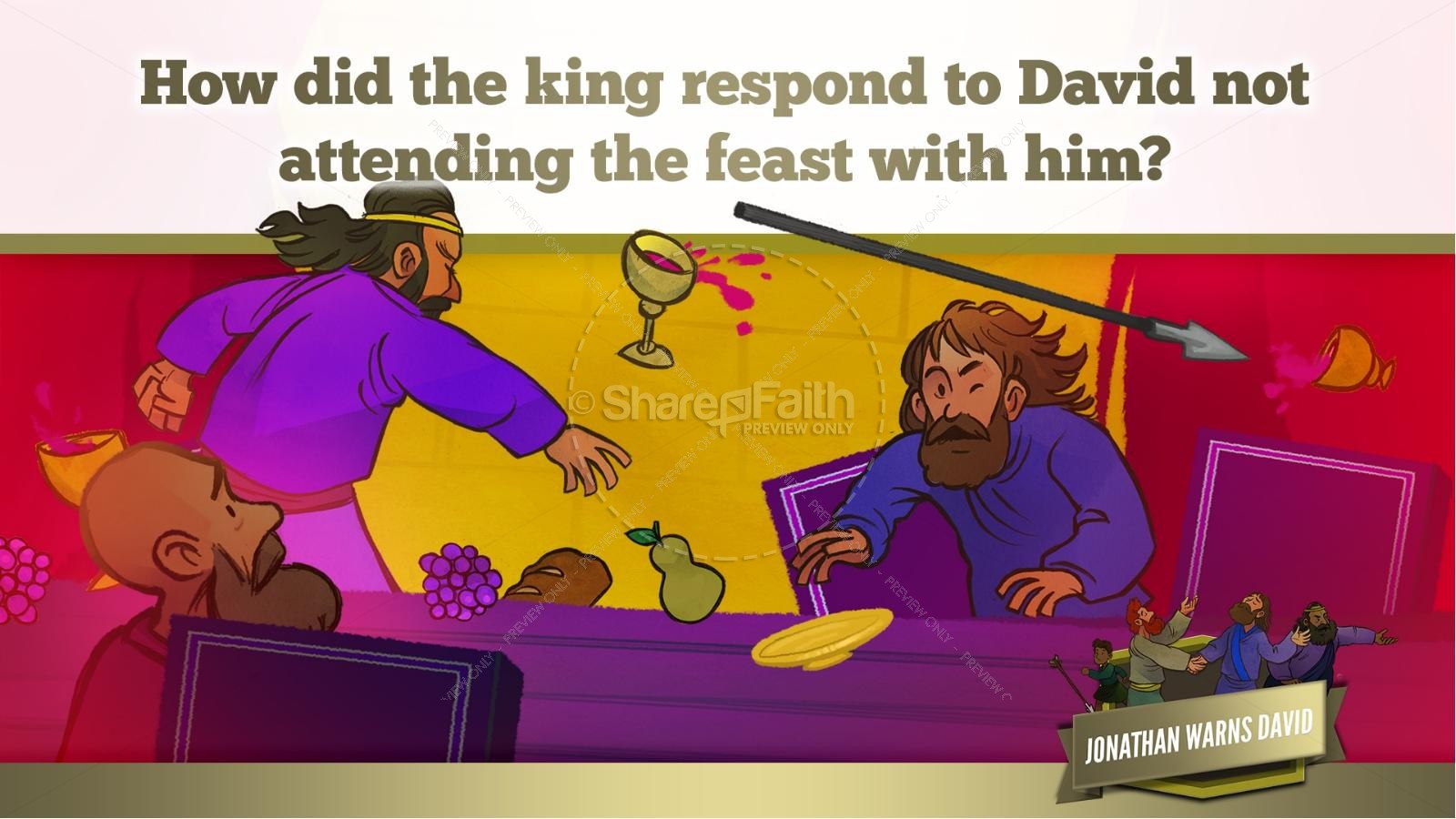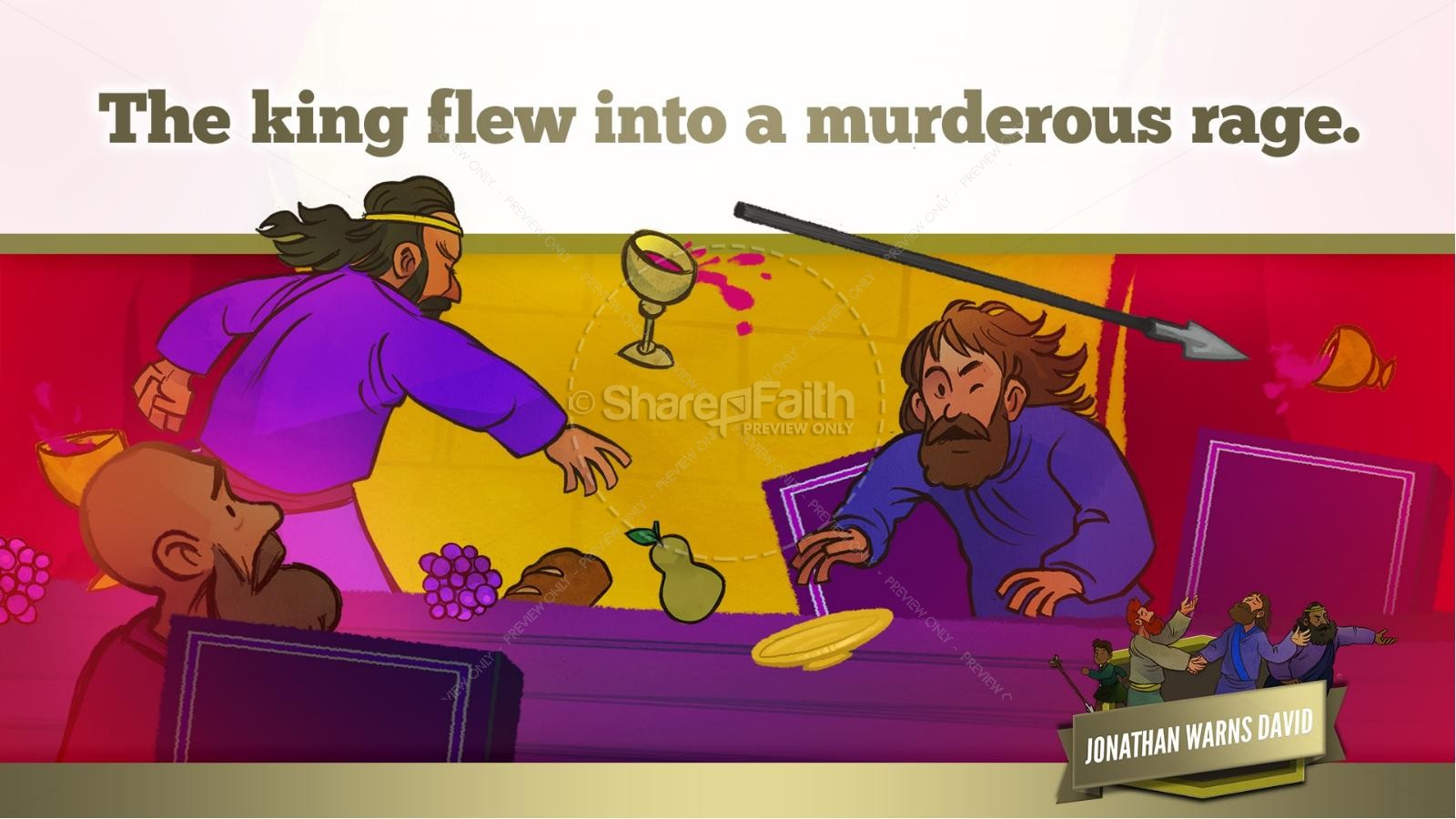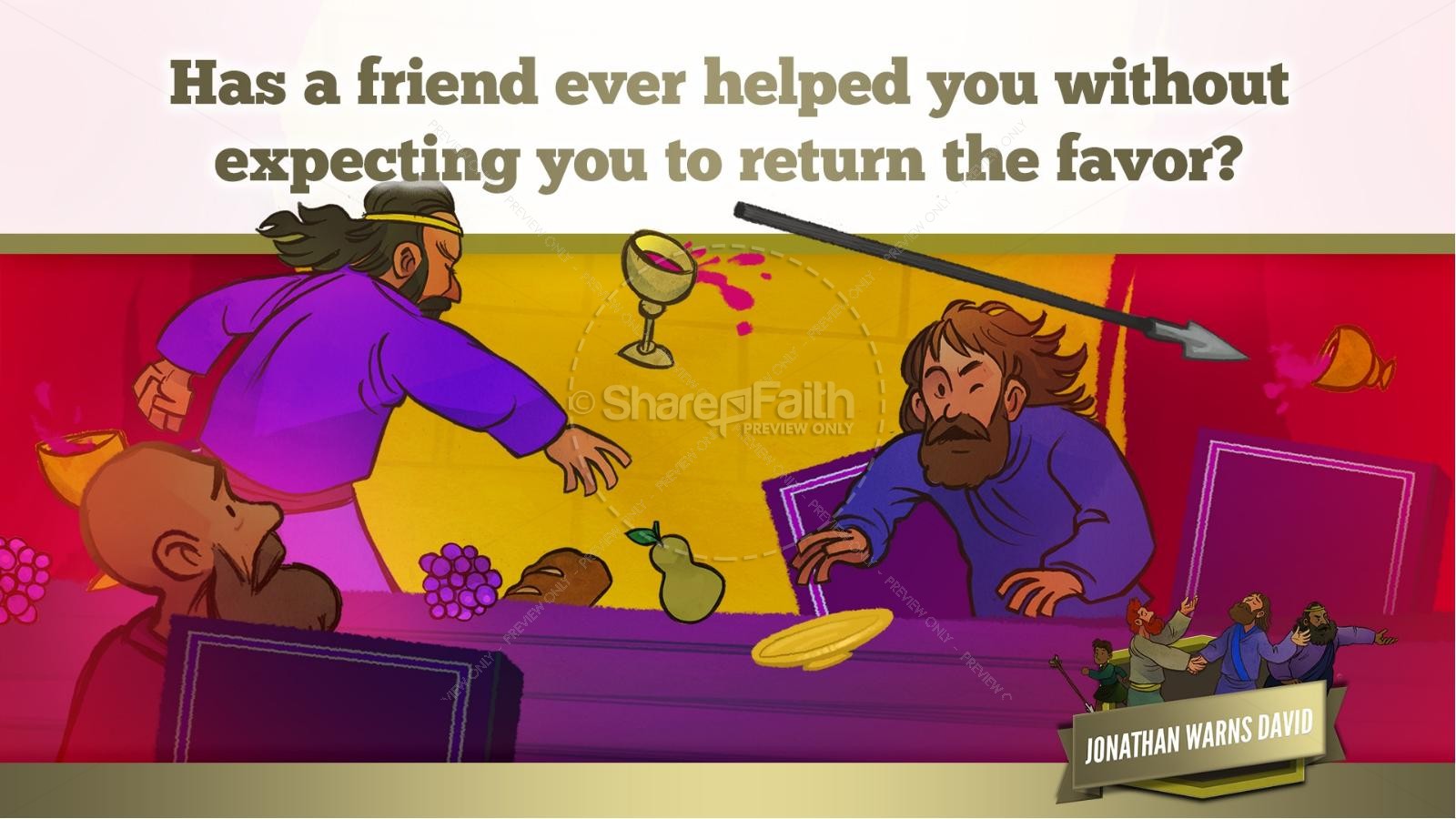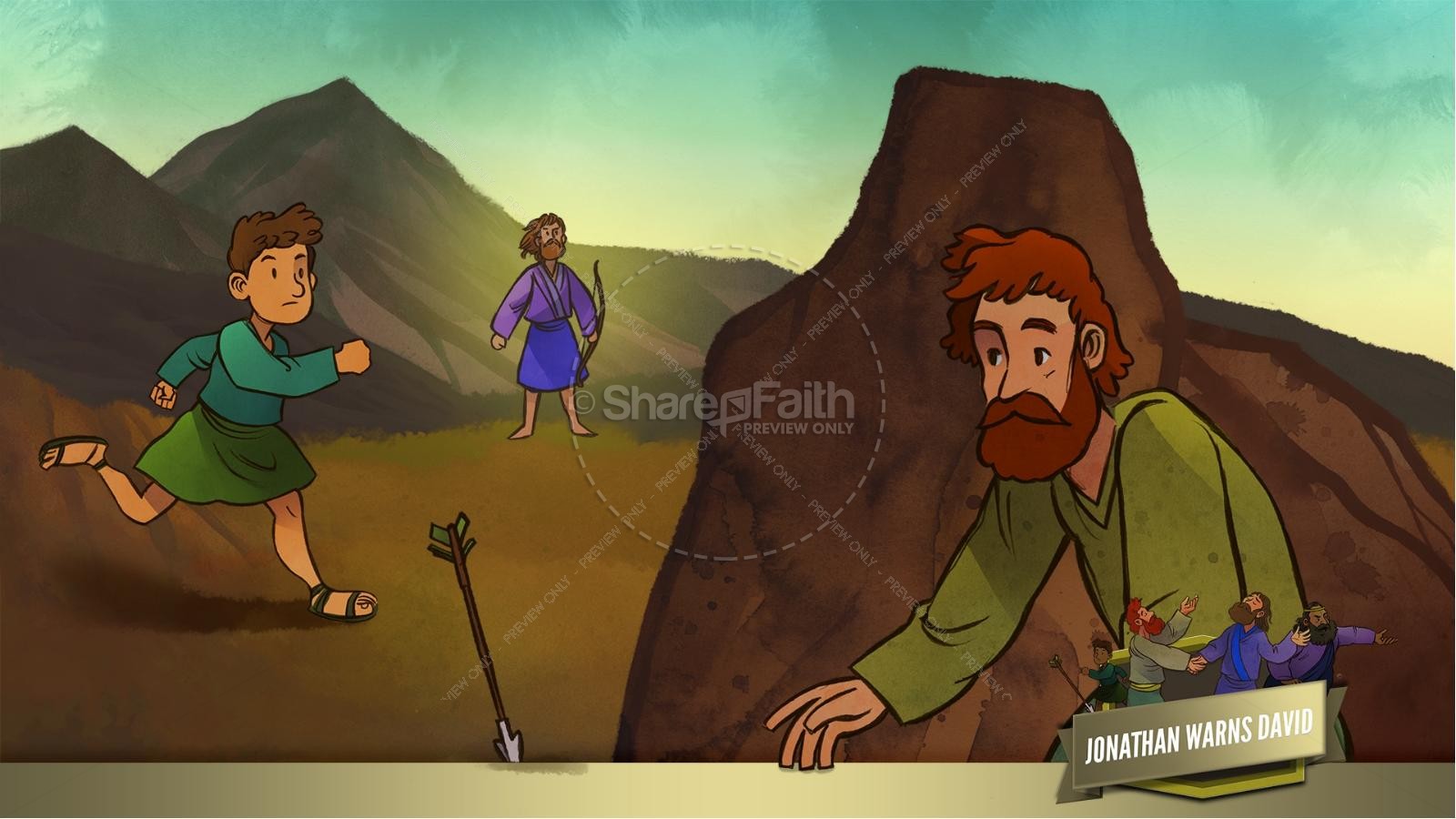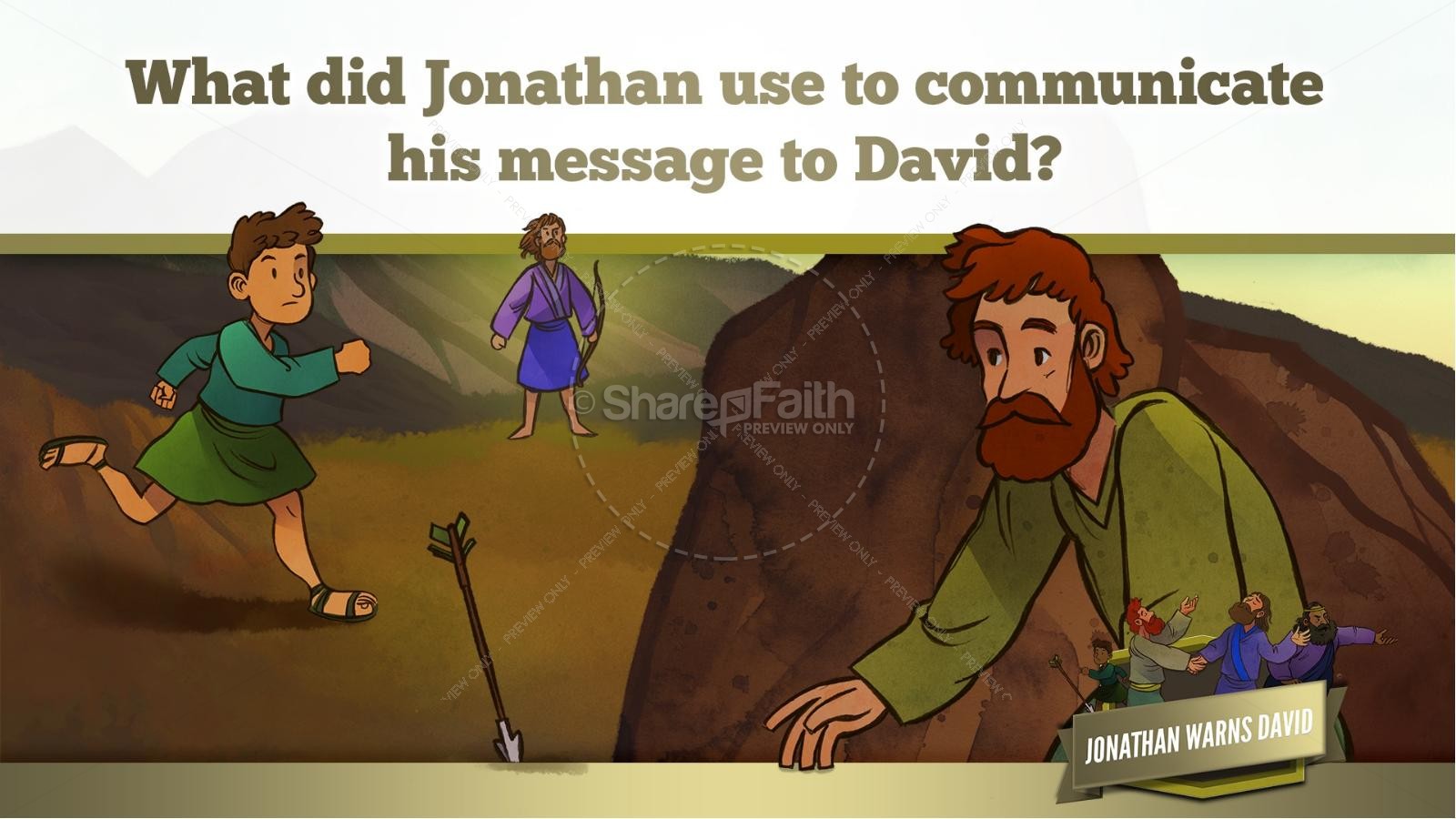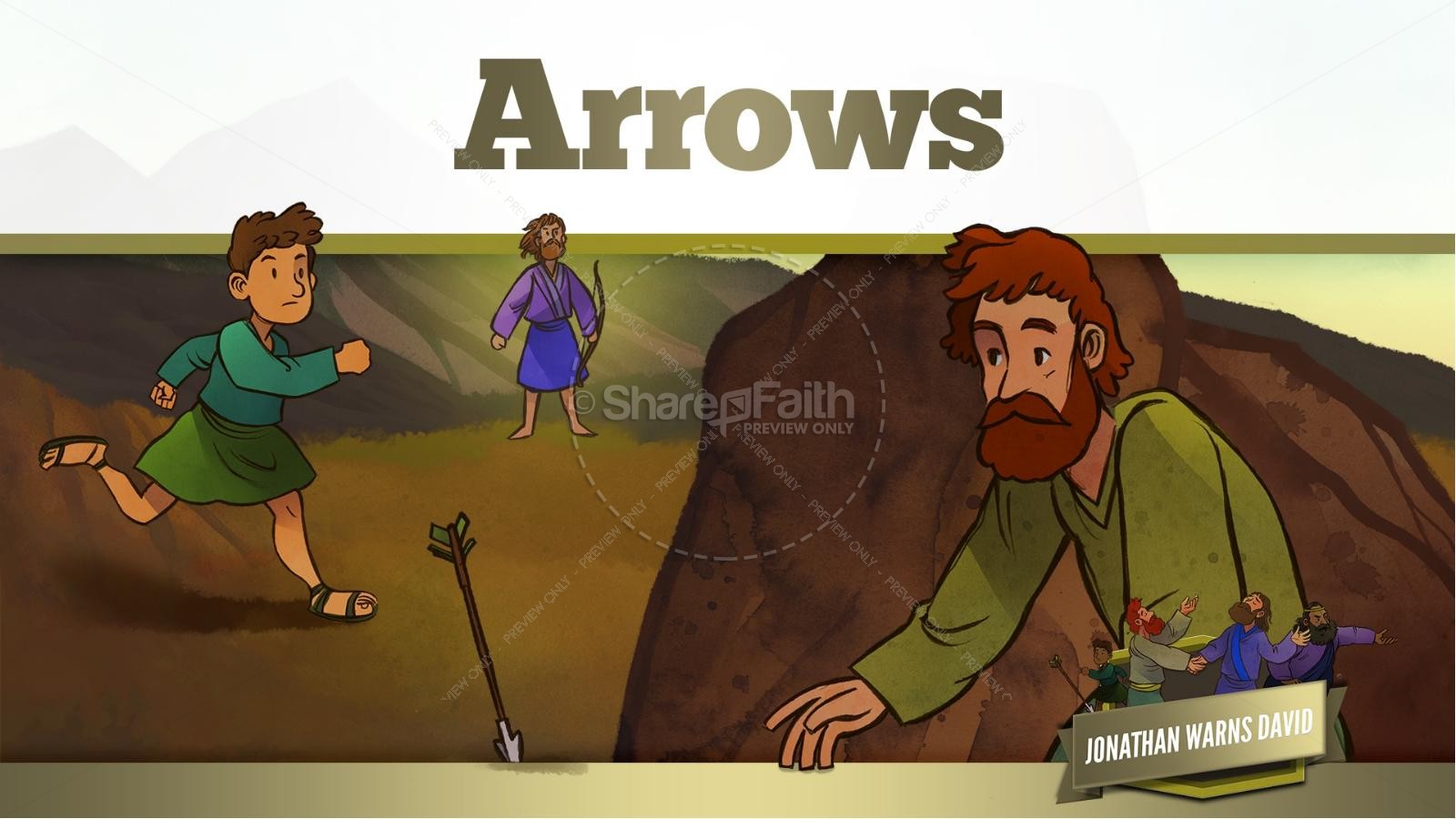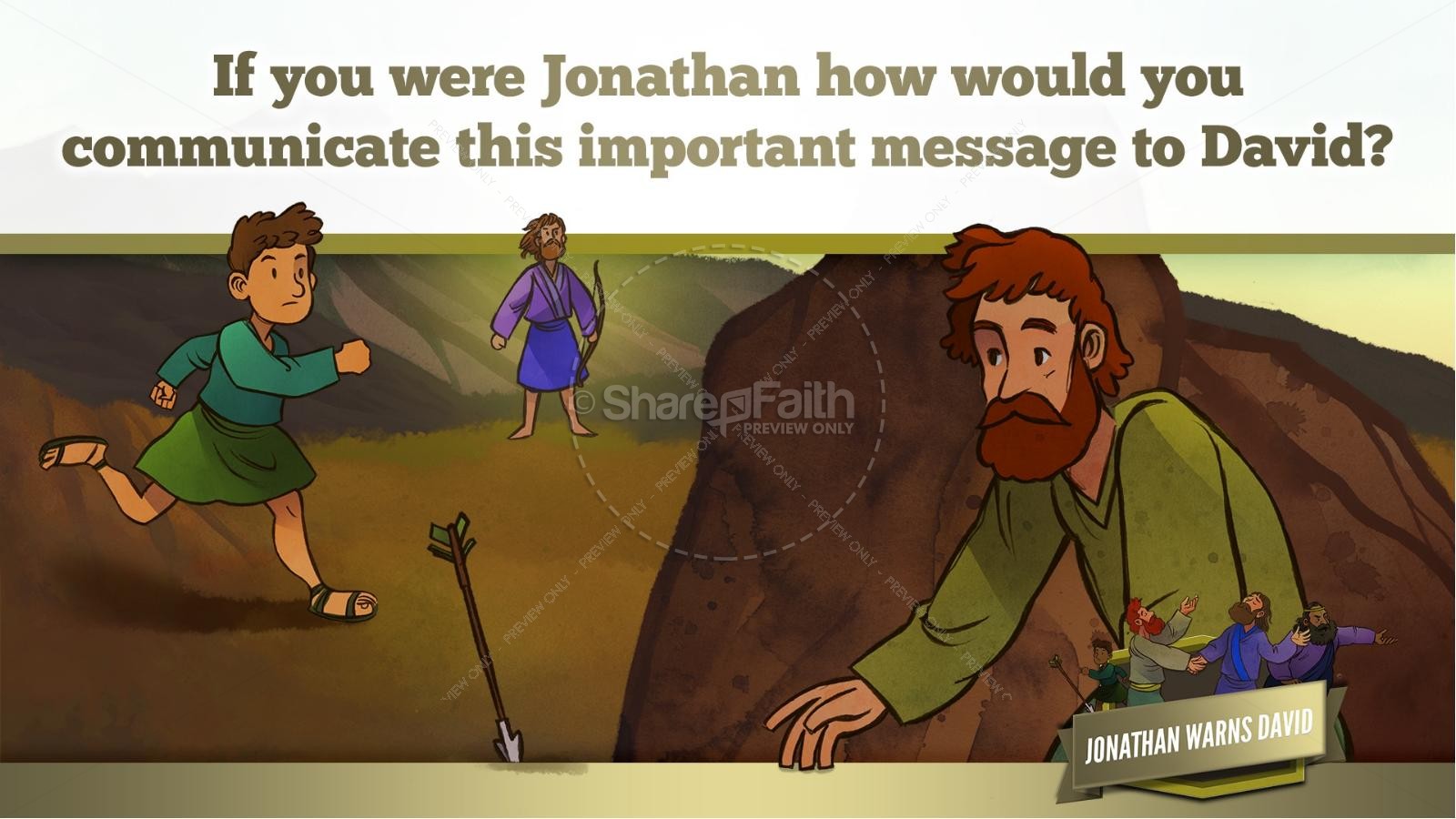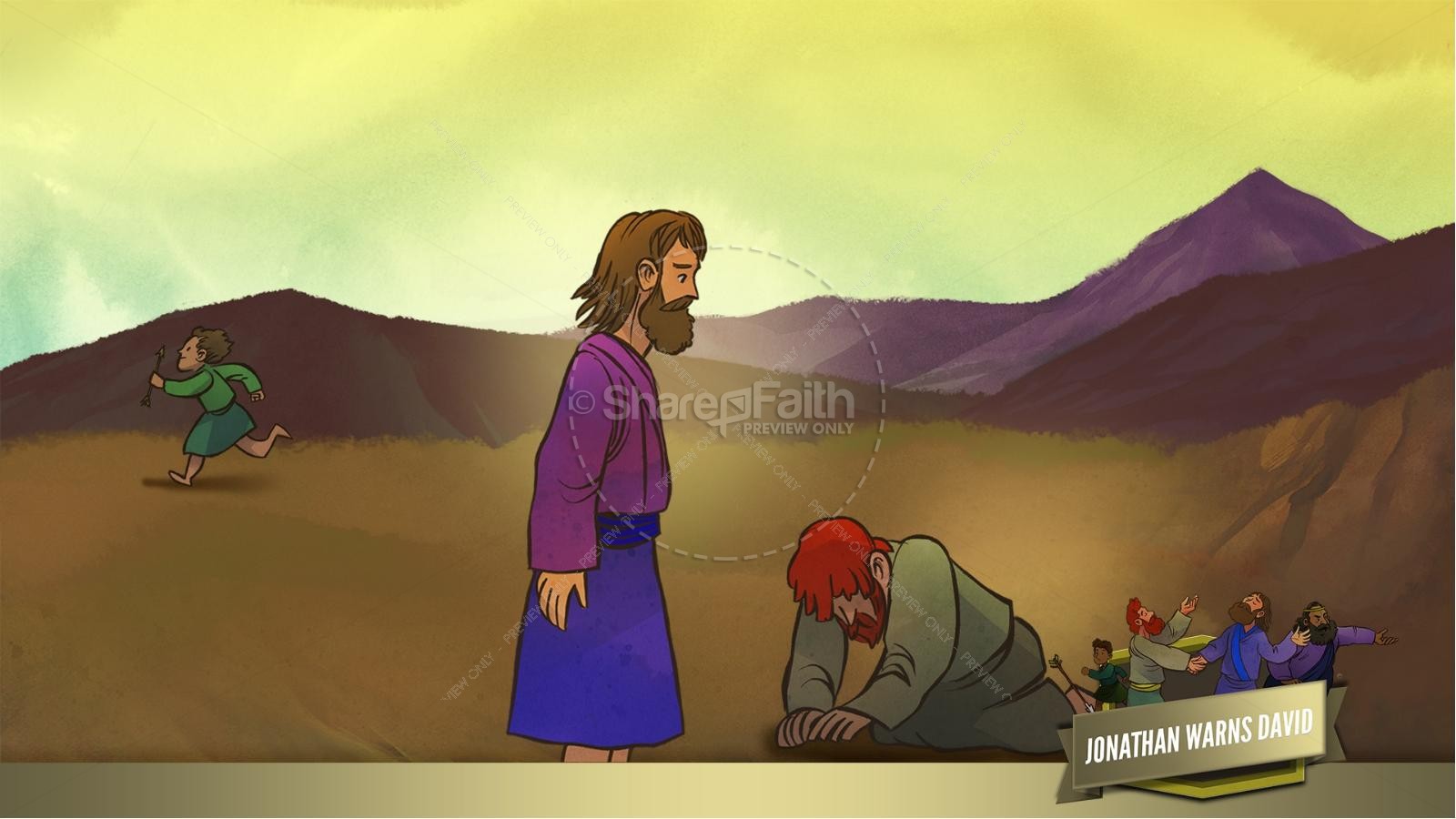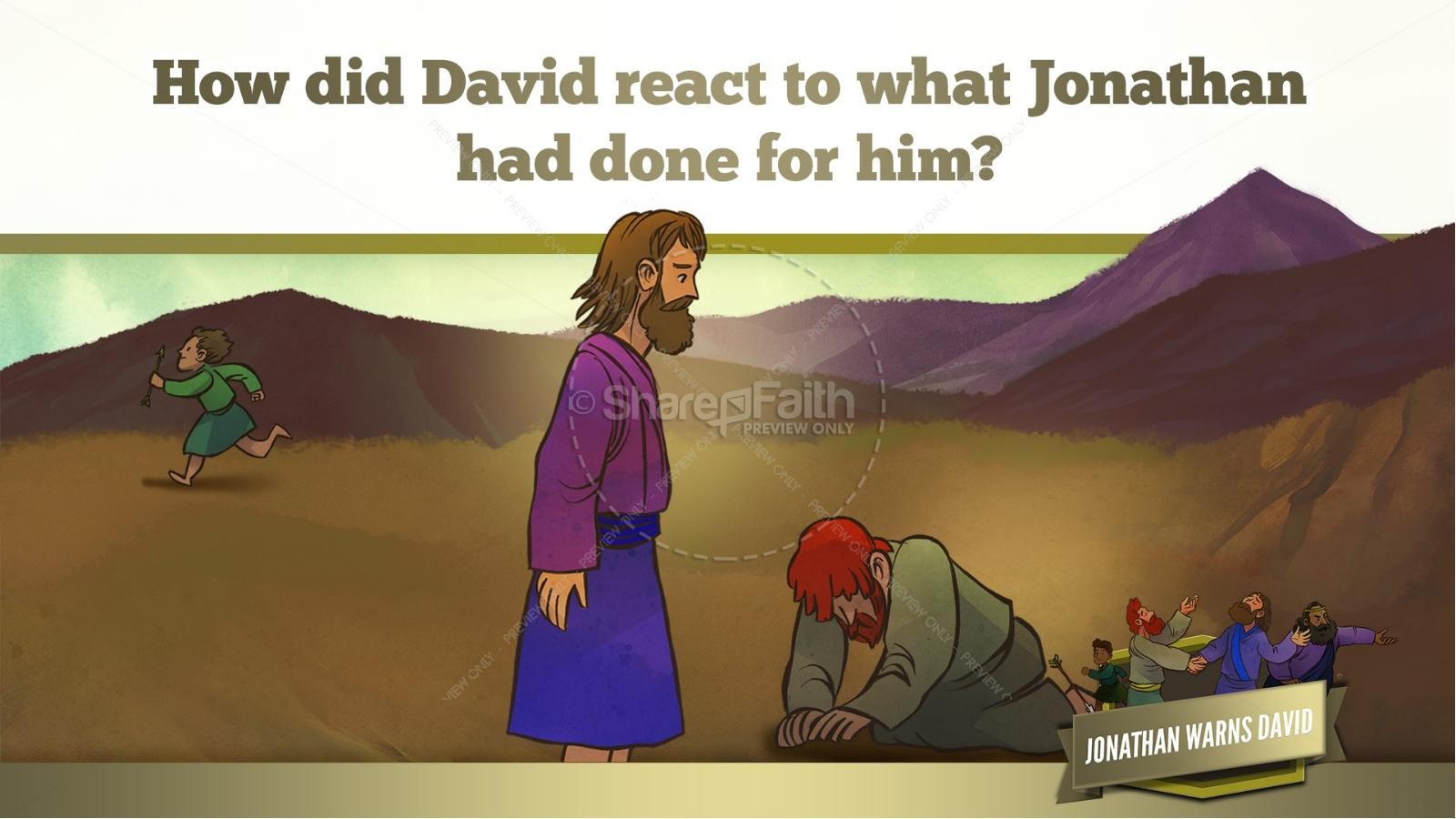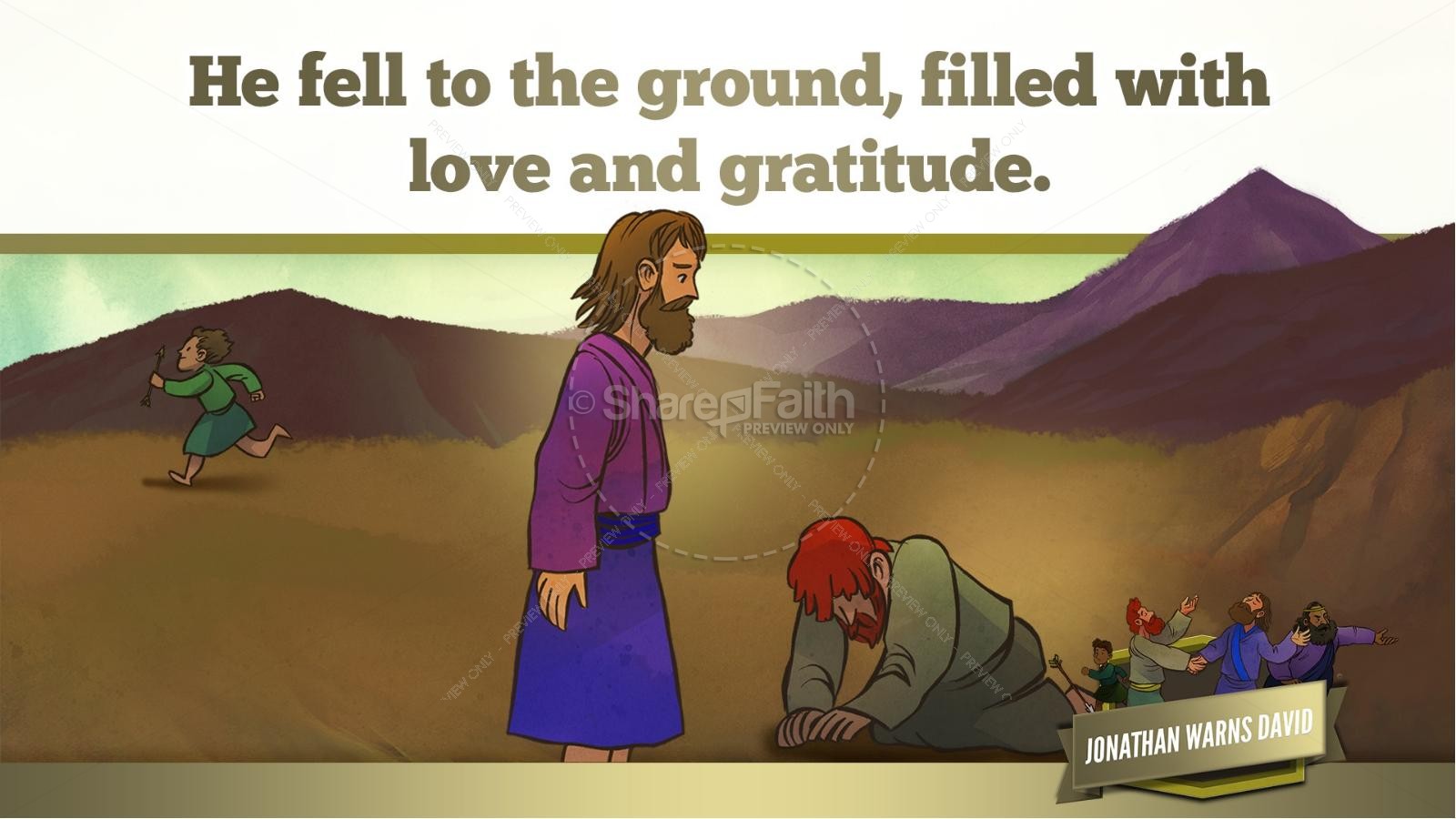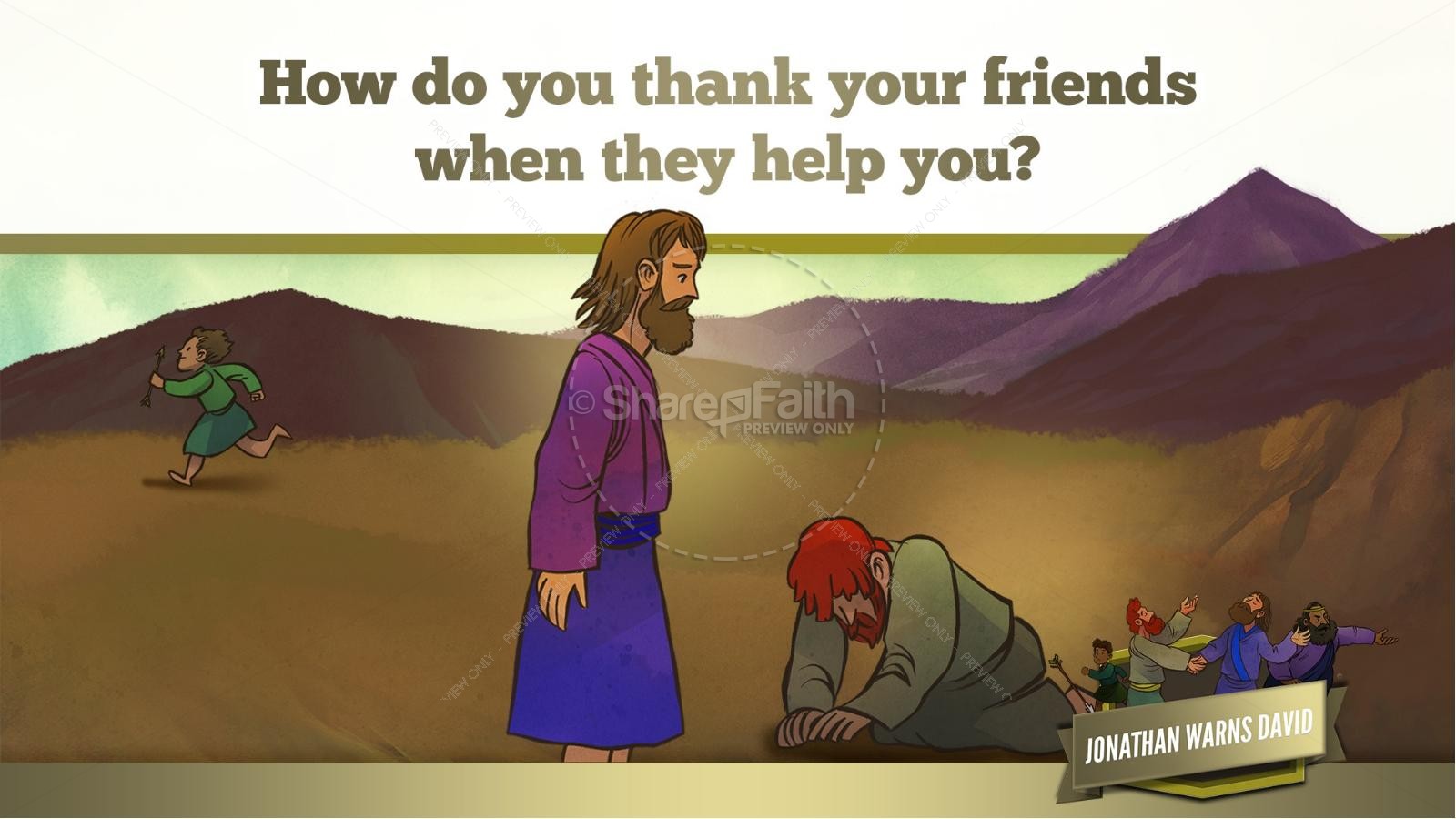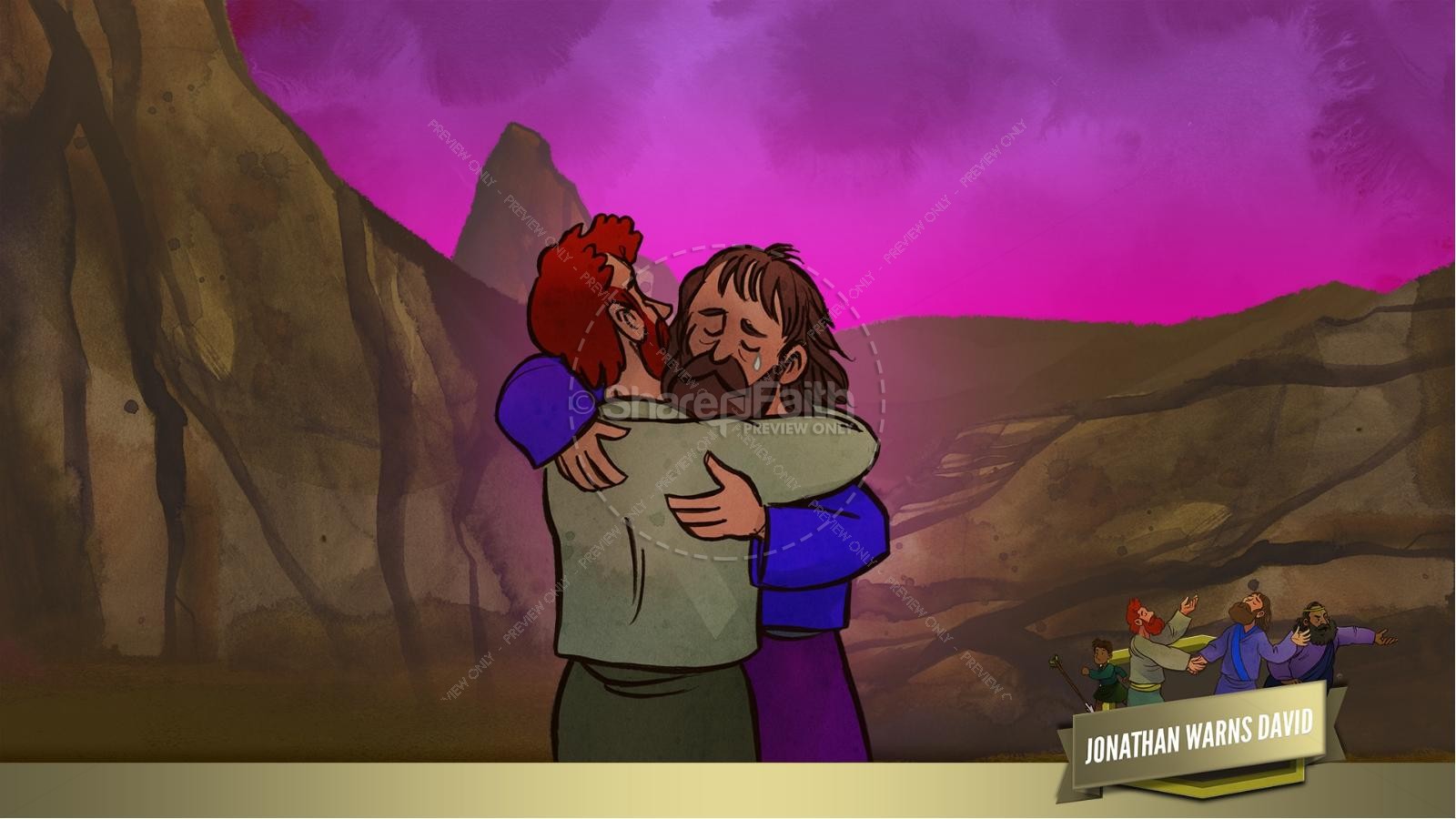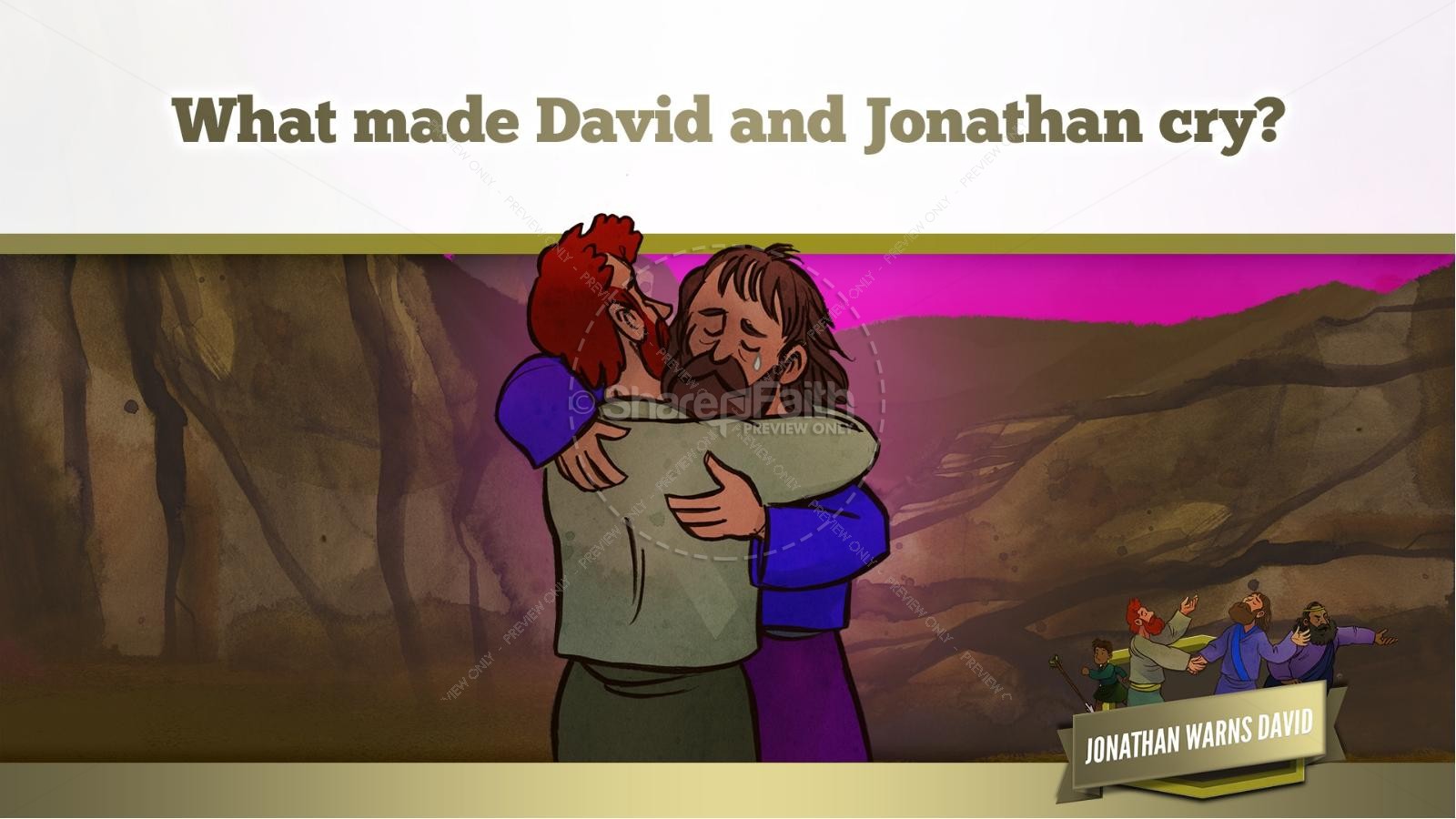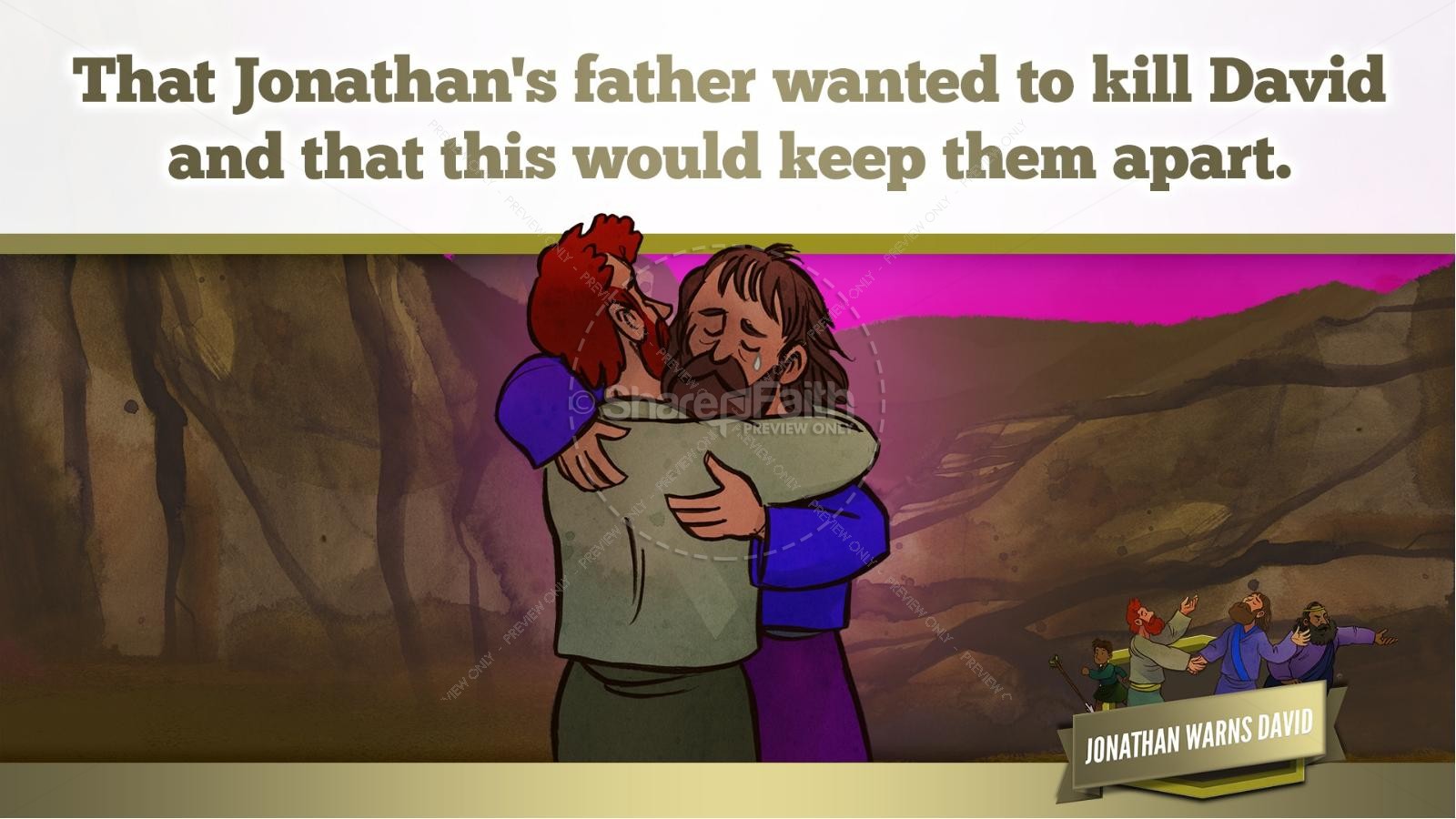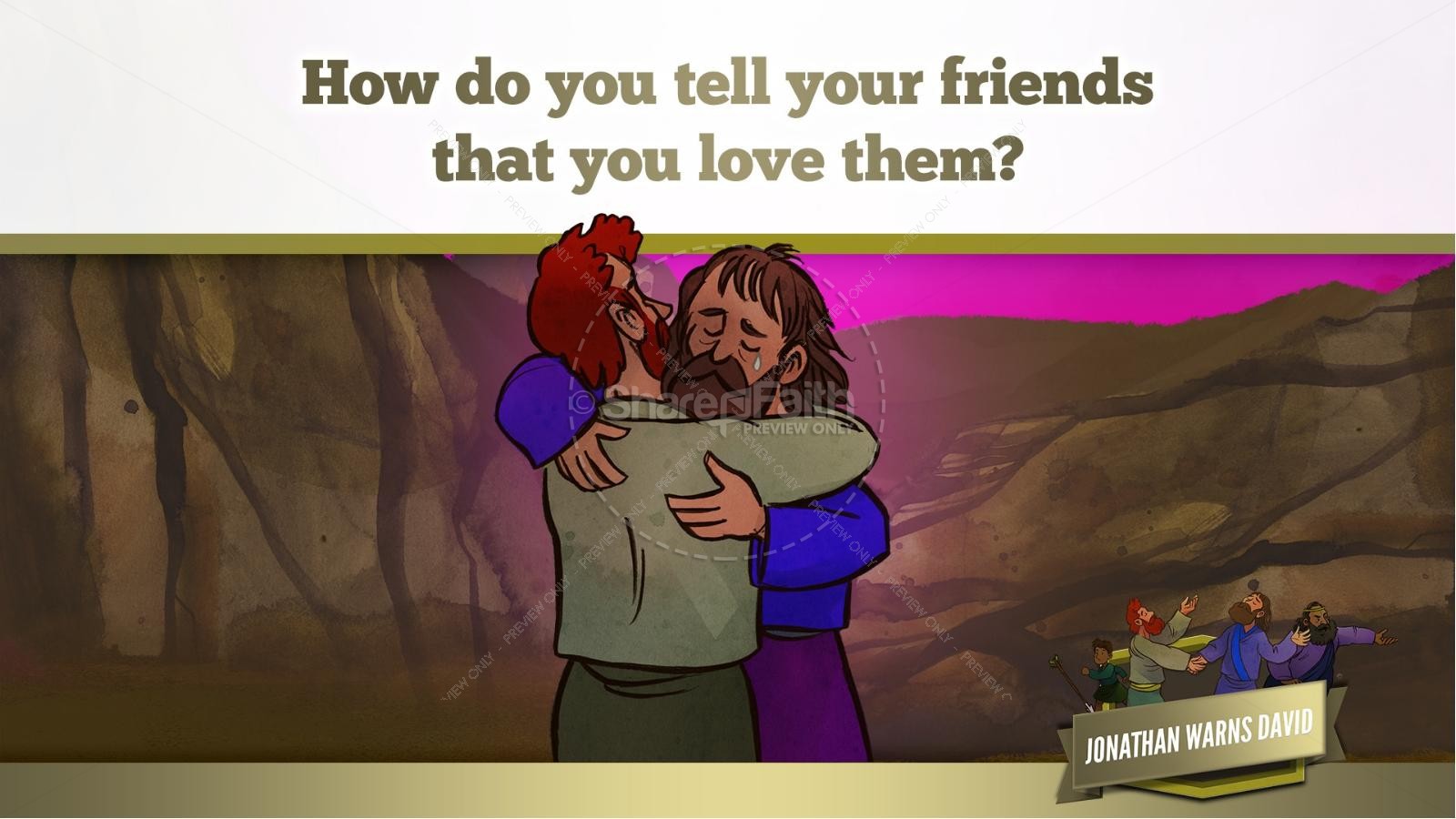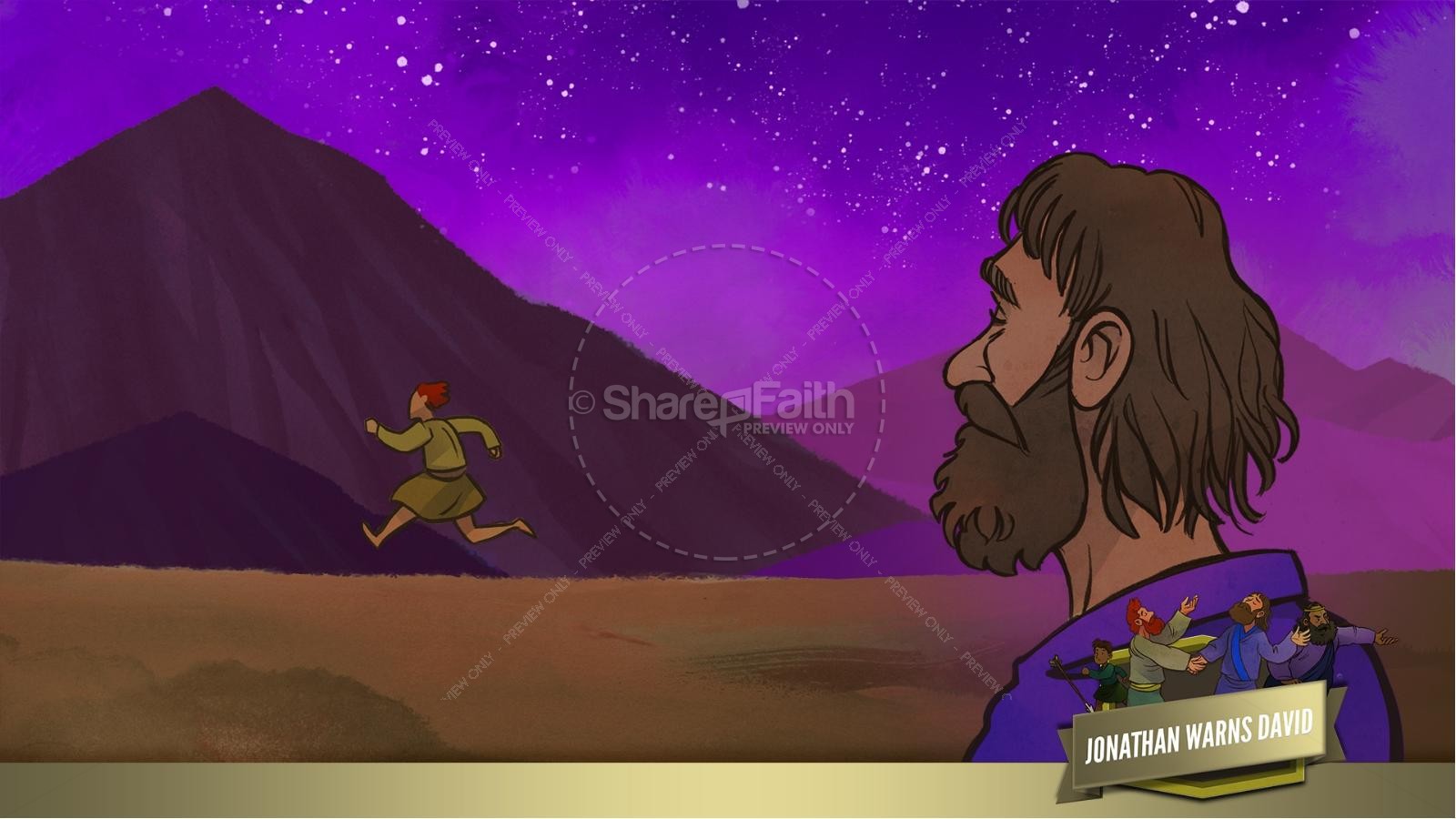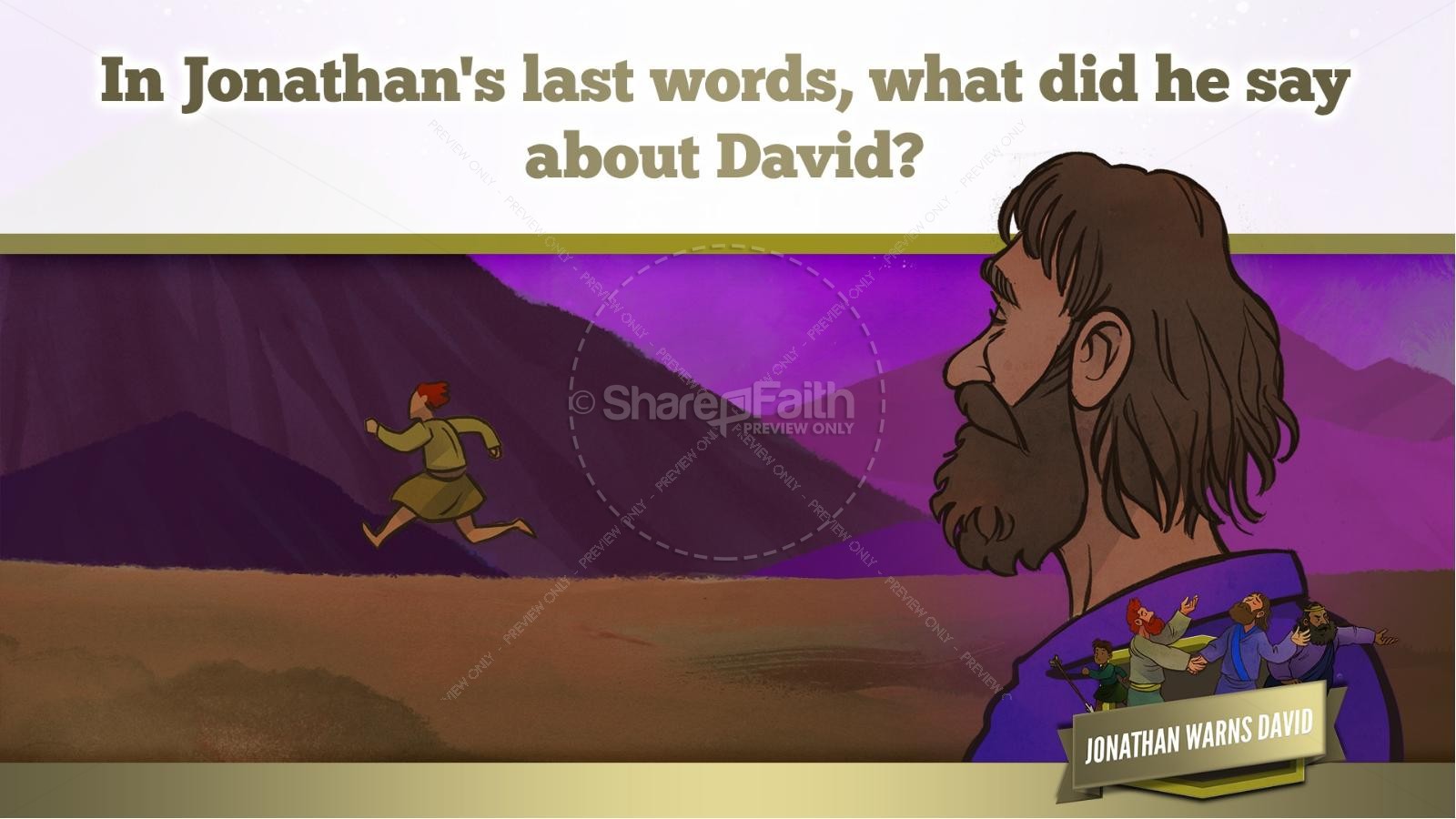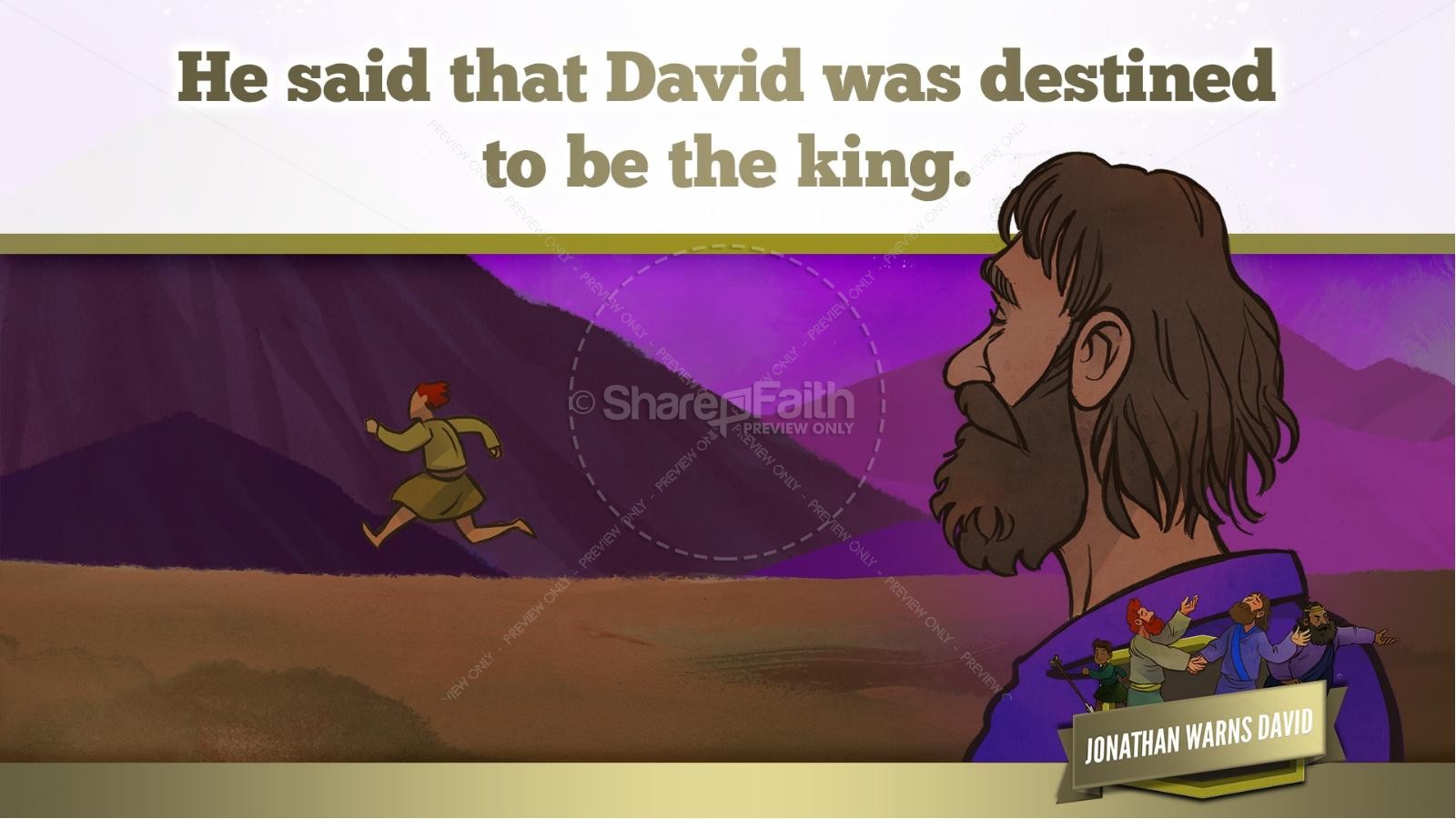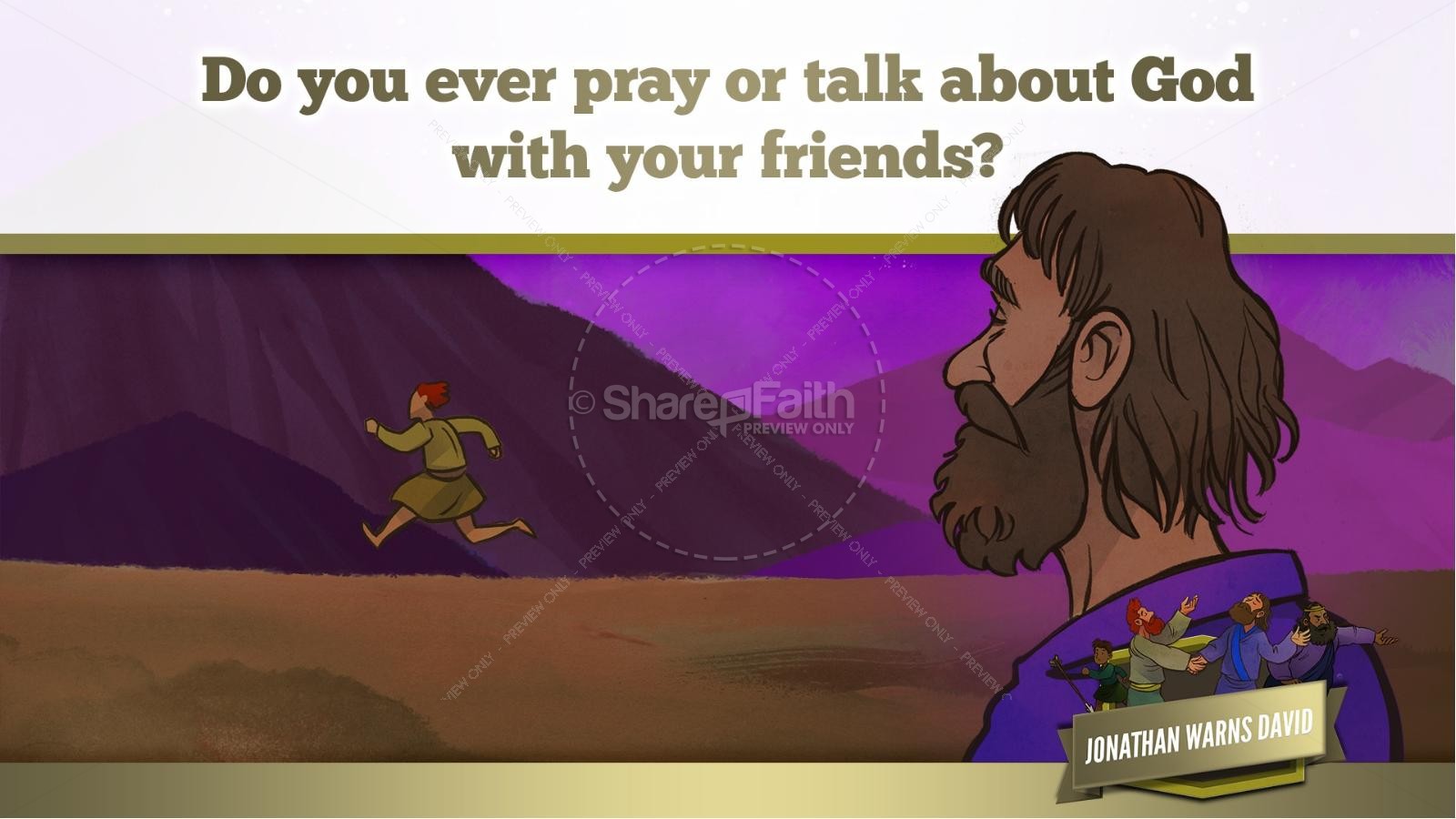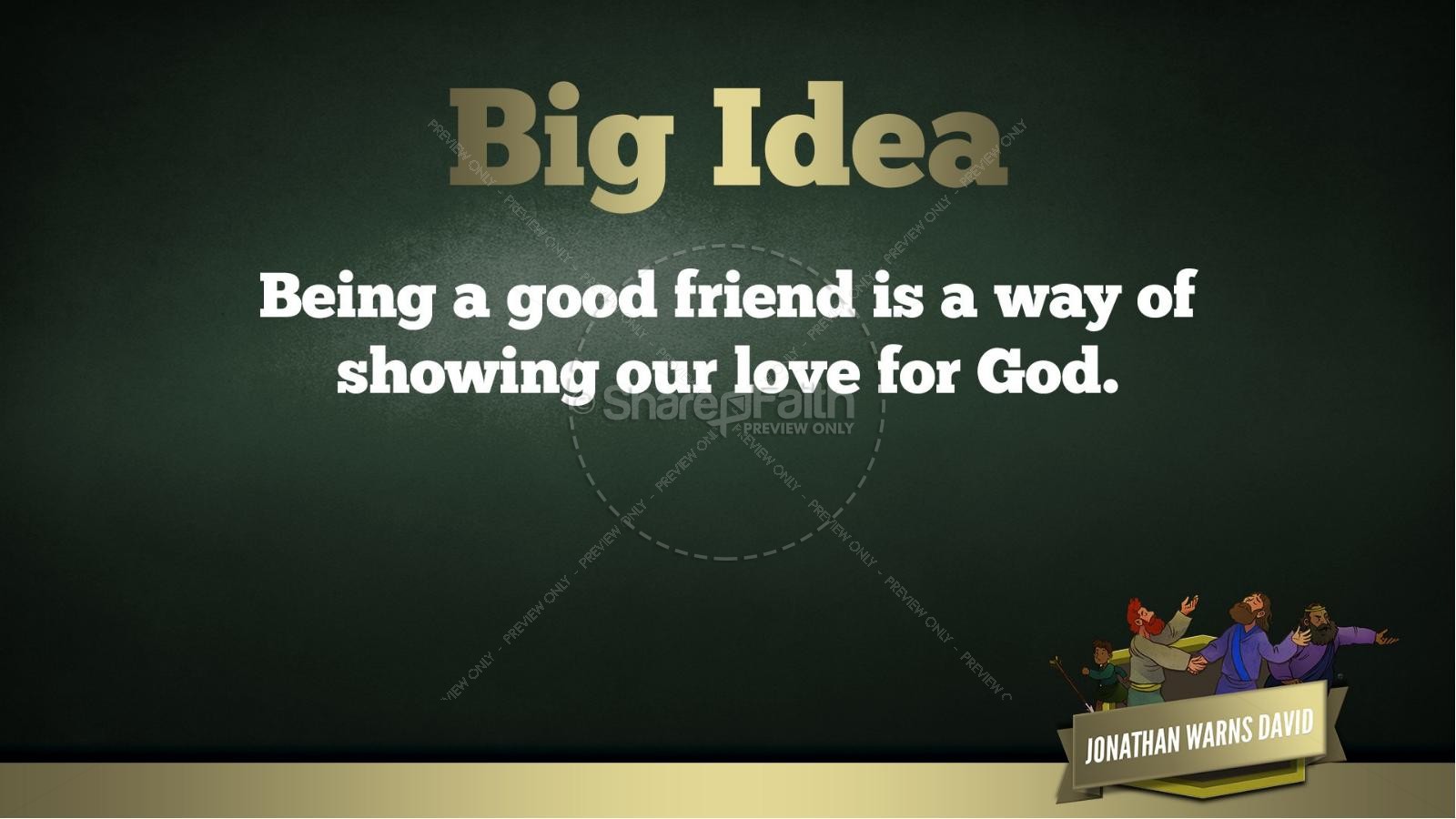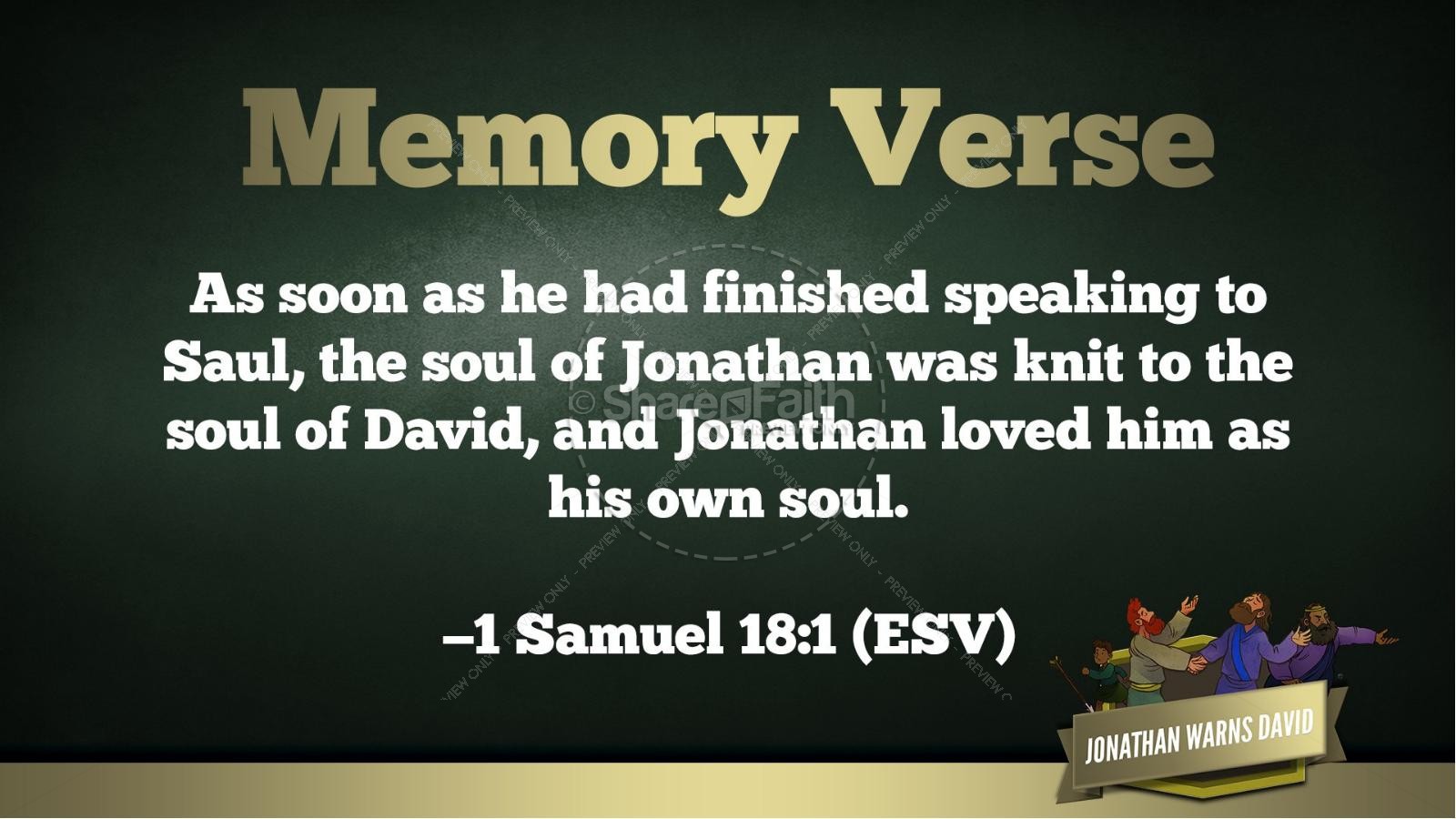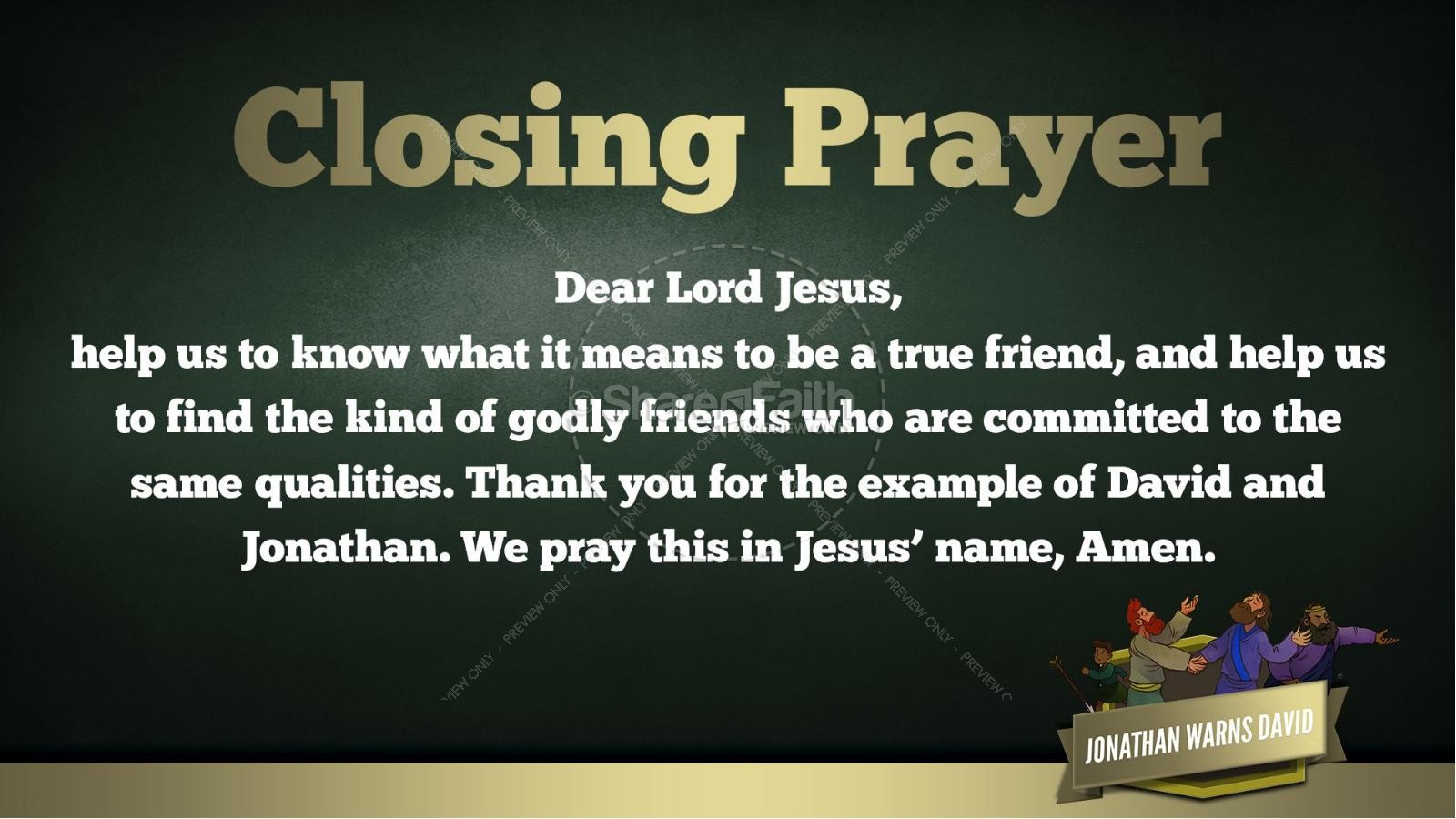 Description: The Friendship of David and Jonathan (1 Samuel 20). This Sharefaith Kids lesson focuses on the friendship of Jonathan (King Saul's son) and David the future king of Israel. When his father threatens David's life, Jonathan risks everything for his friend. Packed with teaching resources like Q&A, memory verse and more, this David and Jonathan slideshow is perfect for your upcoming 1 Samuel 20 lesson.
More From This Lesson: 1 Samuel 20 David and Jonathan Bible Lessons for Kids
This Sunday School lesson from Sharefaith Kids focuses on the great friendship of Jonathan (the son of King Saul) and David the future king of Israel. When King Saul threatened the life of David, Jonathan risks everything to save his friend! This powerful 1 Samuel 20 kids Bible lesson provides an amazing example of what a true friend looks like.