Home

/

1 Samuel 17 David Fights Goliath Sunday School Coloring Pages
1 Samuel 17 David Fights Goliath Sunday School Coloring Pages
By: Sharefaith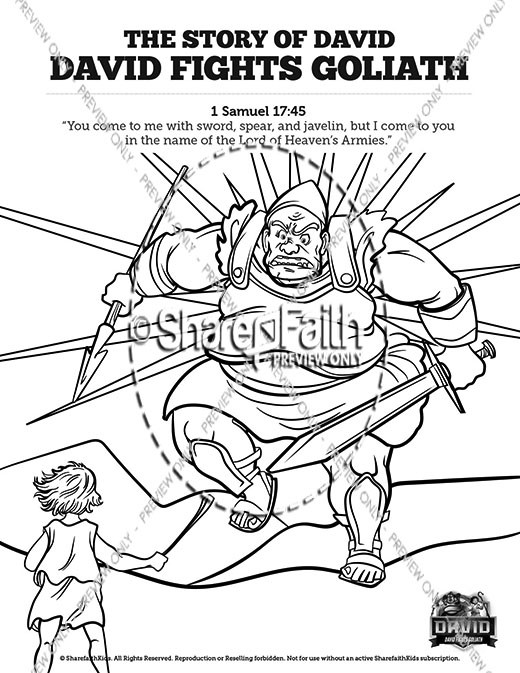 Description: Coloring Pages will always be a Sunday School classroom favorite! Go ahead and give your kids what they want with these hand-illustrated 1 Samuel 17 David Fights Goliath kids Bible activities. BONUS: All Sharefaith Kids coloring pages now include interactive family devotionals!
More From This Lesson: 1 Samuel 17 David Fights Goliath Sunday School Lesson For Kids
In this 1 Samuel 17 Bible story, Jesse sent his son David to take food to his brothers who were in Saul's army. When David arrived, he heard Goliath, one of the Philistine soldiers call out a challenge to the Israelites. So, without armor and armed with only his shepherd's staff, a slingshot, and some stones, David went to fight Goliath! Inside this kids Bible lesson you'll find an exciting resource bundle that includes a beautiful Bible video, teaching slideshow, fun activities, an interactive family devotional, and volunteer-friendly curriculum. It's everything you need to teach 1 Samuel 17 David Fights Goliath with confidence!