Home

/

1 Kings 17 Elijah and the Widow Sunday School Crossword Puzzles
1 Kings 17 Elijah and the Widow Sunday School Crossword Puzzles
By: Sharefaith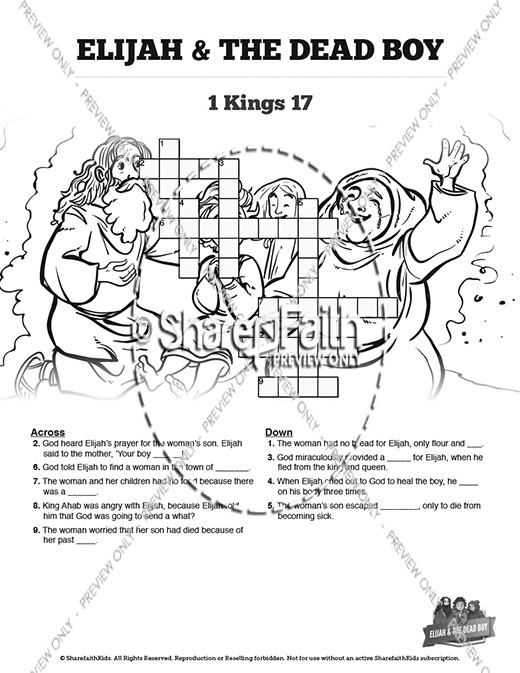 Description: The 1 Kings 17 story of Elijah and the widow is packed full of meaningful moments. Help your kids remember them all with this Elijah and the Widow crossword Puzzle. You'll love watching your kids search their Bibles to answer questions about Elijah, Zarephath, Sidon and more!
More From This Lesson: 1 Kings 17 Elijah and the Widow Childrens Bible Lesson
This Sunday School lesson from Sharefaith Kids tells the miraculous story of Elijah and the widow of Zarephath. After developing a true friendship, Elijah is devastated to learn that son of the widow is dead. With great faith, Elijah goes upstairs to the boy and pleads with God to raise the child. Miraculously God answers the prayer of Elijah and the boy comes back to life!